NEXT STORY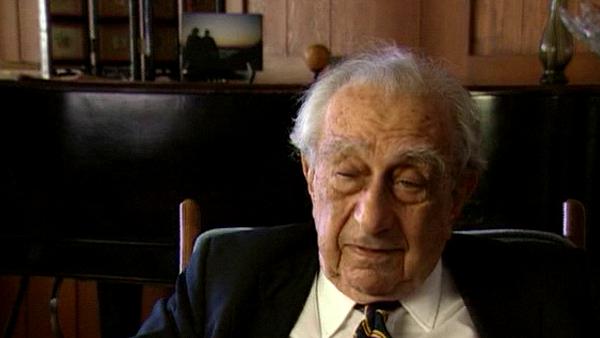 Communists and grandparents
A favourite professor and the law of nines
1
2
3
4
5
...
15
I have one other memory. And I don't know why I should remember it. But you know, the King of Hungary and the Emperor of Vienna - Franz Joseph - died before the end of the war. His son was crowned. And we were invited- I was invited- on the balcony of my aunt who lived on one of the main streets where the procession would come by. And there it was pointed out to me that in the car that carried the new king, Karl, there was a little boy, smaller even than me, by the name of Otto. Very many years ago I met Otto and I liked him a lot. But by- at that time, I immediately saw a very little boy. When the war was lost, the crowds in Hungary demanded an entirely different government, deposed the King, put in a Socialist government and then a Communist government. My father, as a useless lawyer, lost any job. We did not have terribly much to eat. In order to get something, we had to go out to the country to buy it because the peasants stopped bringing in food to Budapest. So, my memories of the Communist regime were not too favorable, with one exception. I just entered, at that time, high school, a little before the age of ten and my favorite professor was - I even remember his name - Ireneus Ynvans. He was an excellent mathematics teacher. He taught us the rule, the rule of nines. The point at if, for instance, you want to know whether eighty-five is divisible by nine, you had to add eight and five, which I think gives thirteen and then you have to add one and three, which gives four, and eighty-five, if you divide it by nine, gives four as a residue. And it's divisible, if the residue is zero. All of that was not only explained to us but proved to us, to kids ten years old. And therefore I will not insult your intelligence by proving it. I suggest that those of you who are interested try to prove it. It was not too difficult.
The late Hungarian-American physicist Edward Teller helped to develop the atomic bomb and provided the theoretical framework for the hydrogen bomb. During his long and sometimes controversial career he was a staunch advocate of nuclear power and also of a strong defence policy, calling for the development of advanced thermonuclear weapons.
Title: A favourite professor and the law of nines
Listeners: John H. Nuckolls
John H. Nuckolls was Director of the Lawrence Livermore National Laboratory from 1988 to 1994. He joined the Laboratory in 1955, 3 years after its establishment, with a masters degree in physics from Columbia. He rose to become the Laboratory's Associate Director for Physics before his appointment as Director in 1988.

Nuckolls, a laser fusion and nuclear weapons physicist, helped pioneer the use of computers to understand and simulate physics phenomena at extremes of temperature, density and short time scales. He is internationally recognised for his work in the development and control of nuclear explosions and as a pioneer in the development of laser fusion.
Duration: 3 minutes, 50 seconds
Date story recorded: June 1996
Date story went live: 24 January 2008