NEXT STORY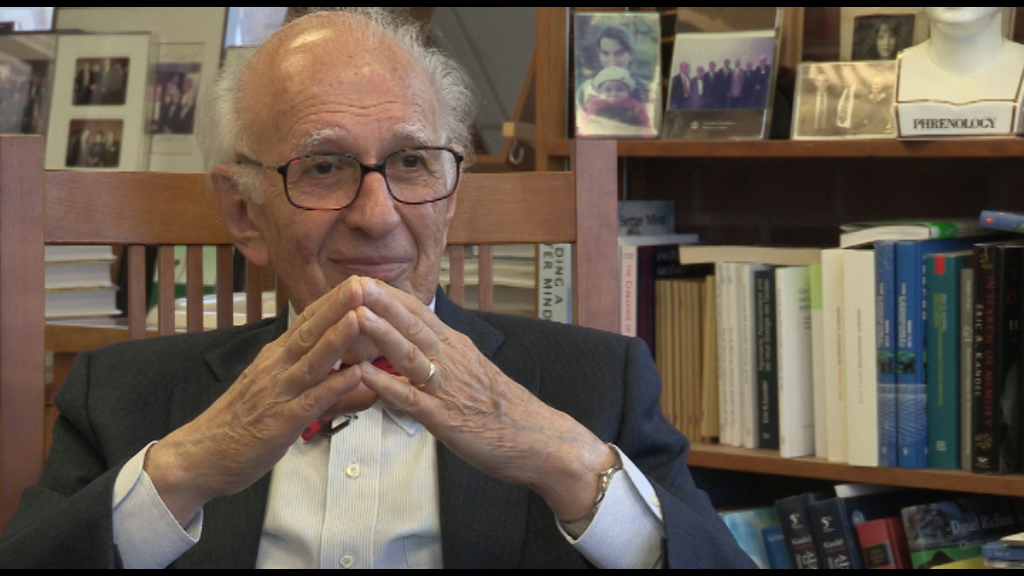 Division for Neurobiology and Behavior
1
2
3
4
5
6
...
8
At this point, this is about 1965, our second child was born, Minouche. And I received an invitation to develop a group at NYU. Bill Van der Kloot was the chairman of the physiology department. He wanted me to develop a subsection in that department. This seemed very attractive to me for several reasons. One is it turned out at that time Denise's mother and my father both had medical problems, and we spent some time in New York taking care of them; we thought, you know, it'd be nicer for them and for us if we were in New York. Also would be nicer for our children to get to know their grandparents. Number one. Number two, Alden Spencer, with whom I stayed in close contact continued to be a wonderful friend with whom I shared all of my thoughts, he was doing parallel experiments on the spinal cord. He ultimately gave that up because he could not define mono-synaptic connections in the spinal cord that easily. But he did very nice work with Dick Thompson - wrote a major review on habituation, and also was interested in neural analogues. He was doing a lot of teaching at the University of Oregon, where he had come from, and where he went back to, and he wanted to have more time for research. And I tried to get him a position in the Harvard community, and I didn't succeed. NYU gave me a chance to recruit several people. So he would be able to come along. And so I thought that combination of factors, having Alden there, having our own group, being close to our parents, would be a nice thing to do. So we moved in 1965 to New York, and set up a very nice group at NYU.
Eric Kandel (b. 1929) is an American neuropsychiatrist. He was a recipient of the 2000 Nobel Prize in Physiology or Medicine for his research on the physiological basis of memory storage in neurons. He shared the prize with Arvid Carlsson and Paul Greengard. Kandel, who had studied psychoanalysis, wanted to understand how memory works. His mentor, Harry Grundfest, said, 'If you want to understand the brain you're going to have to take a reductionist approach, one cell at a time.' Kandel then studied the neural system of the sea slug Aplysia californica, which has large nerve cells amenable to experimental manipulation and is a member of the simplest group of animals known to be capable of learning. Kandel is a professor of biochemistry and biophysics at the College of Physicians and Surgeons at Columbia University. He is also Senior Investigator in the Howard Hughes Medical Institute. He was the founding director of the Center for Neurobiology and Behavior, which is now the Department of Neuroscience at Columbia University. Kandel's popularized account chronicling his life and research, 'In Search of Memory: The Emergence of a New Science of Mind', was awarded the 2006 Los Angeles Times Book Award for Science and Technology.
Title: Moving to New York
Listeners: Christopher Sykes
Christopher Sykes is an independent documentary producer who has made a number of films about science and scientists for BBC TV, Channel Four, and PBS.
Tags: New York, NYU, William Van der Kloot, Alden Spencer
Duration: 2 minutes, 12 seconds
Date story recorded: June 2015
Date story went live: 04 May 2016