NEXT STORY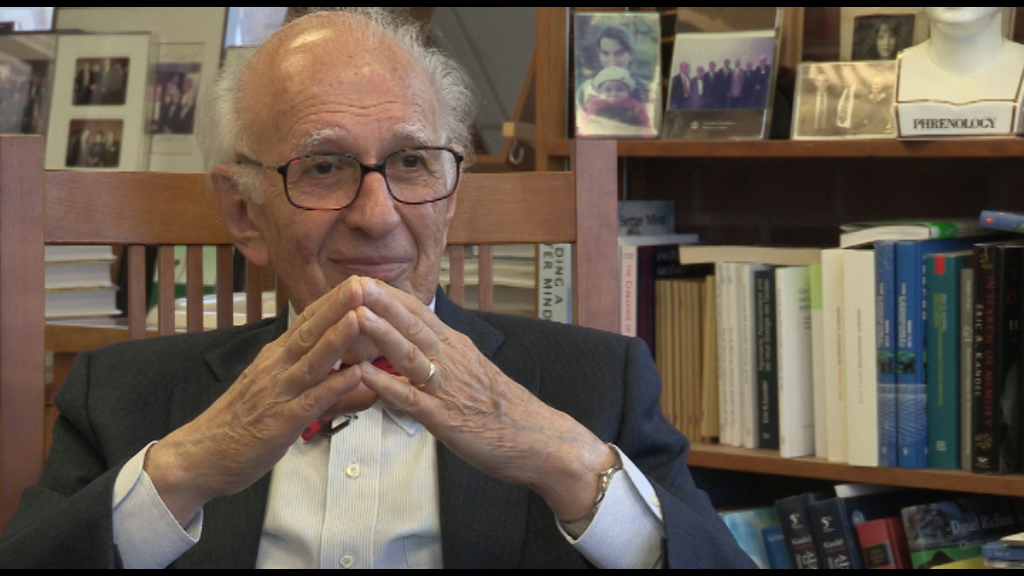 Alden Spencer
The characteristic features of prions
1
...
3
4
5
6
7
8
Prion had been described by Stan Prusiner in the 1980s as being a mechanism for killing cells and for producing disease – called it proteinaceous infectious particles, and it had two characteristic features. One, it existed in two states: soluble and aggregated. The conversion was not regulated. It occurred spontaneously. The aggregated form was self-perpetuating, and it killed the cell. The killed cell then died, in so doing it released [the prion protein], was picked up by other cells, and killed those cells.
The function of prions that Kausik had found was different in two ways. One, the conversion from the soluble to the aggregated was regulated by serotonin, and two, the aggregated form was not destructive for the cell; it regulated local protein synthesis. It was a repressor of translation when it was soluble, and an activator of translation when it was aggregated, and critical for the maintenance of long-term facilitation.
So Aplysia's been extremely good to me and my colleagues. I've been extremely fortunate in having a spectacular series of colleagues. And we've learned and we continue to learn a great deal from Aplysia.
Eric Kandel (b. 1929) is an American neuropsychiatrist. He was a recipient of the 2000 Nobel Prize in Physiology or Medicine for his research on the physiological basis of memory storage in neurons. He shared the prize with Arvid Carlsson and Paul Greengard. Kandel, who had studied psychoanalysis, wanted to understand how memory works. His mentor, Harry Grundfest, said, 'If you want to understand the brain you're going to have to take a reductionist approach, one cell at a time.' Kandel then studied the neural system of the sea slug Aplysia californica, which has large nerve cells amenable to experimental manipulation and is a member of the simplest group of animals known to be capable of learning. Kandel is a professor of biochemistry and biophysics at the College of Physicians and Surgeons at Columbia University. He is also Senior Investigator in the Howard Hughes Medical Institute. He was the founding director of the Center for Neurobiology and Behavior, which is now the Department of Neuroscience at Columbia University. Kandel's popularized account chronicling his life and research, 'In Search of Memory: The Emergence of a New Science of Mind', was awarded the 2006 Los Angeles Times Book Award for Science and Technology.
Title: The characteristic features of prions
Listeners: Christopher Sykes
Christopher Sykes is an independent documentary producer who has made a number of films about science and scientists for BBC TV, Channel Four, and PBS.
Tags: Aplysia
Duration: 1 minute, 34 seconds
Date story recorded: June 2015
Date story went live: 04 May 2016