NEXT STORY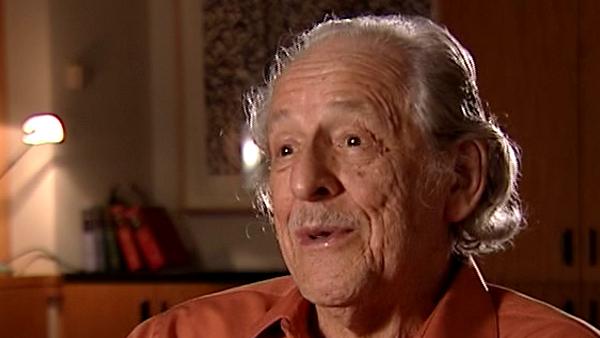 Getting a job with Smith, Kline & French
Writing papers and going to Columbia library school
Eugene Garfield
Scientist
1
2
3
4
5
...
9
San Larkey was... never got over his... he was very vindictive. He even tried to prevent me from publishing papers on work that I had done at the project. It was a... there's probably, there's a correspondence... and, my first paper was The Preparation of Subject-Heading Lists by Punched-Card Methods. It appeared in The Journal of Documentation, and he had a lawyer write up a letter saying that this was, you know, it was not permissible, whatever it is, there was no basis in law, I don't think, for preventing me from publishing this paper, but he just wanted to make my life miserable. But after a while it stopped and then I did another paper on the preparation of subject heading list, of printed indexes, that was how we showed how to do the Index Medicus or whatever it was, and, and eventually it died down. And, he, he never did much after that. He never, he didn't have a very distinguished publishing career. But what happened was, having met Sam, and having met Seymour Taine, having met all these other people, they said to me, what are you going to do now? And, I said, 'Well, you know, I've got to, I've got to support my family, I don't have any means of support'. Seymour Taine, I think, said, 'I think it would be good if you, if you were to go and try and get a library degree'. So, I applied to Columbia Library School and I got in for this. I went there for the summer, and while I was there... and I had a, I had to pay for that because... and Columbia was not cheap, you know, the Library School was not cheap. I met the Dean of the School, Carl White his name was, and he was a very interesting, kind man, and we got to talking and it turned out he had been a preacher or a... I don't know, a Doctor of Divinity or something like that, my mother thinks, but... he said to me, 'There is a brand new Fellowship being set up by the Grolier Society', and I didn't even know what the hell the Grolier Society was. It turns out the Grolier Society was a name, not, there was a real Grolier Society, but the Grolier company produced the Encyclopaedia Americana, okay. So, they had a form and they asked you to fill out this application and in my list of references I gave, as my references, the Director of the National Library of Medicine, the Chief Assistant Librarian at Congress, and the Director of the National Agricultural Library. So, I was a shoe in. I got the, got this fellowship. That's how I was able to get through Library School. And, at the same time, I was working at the old Hickory Bookshop which is a job that Sam got me, and what they wanted me to do, they were a mail order, they sold old and rare medical books and they... the place was, sort of, chaotic, it was, everything was on shelves. I, what I did was basically I went in and I set up their, a numbering system. I put a number on each book and put it on the shelf, you know, and catalogued it so you could look up what they had and where to find it, sort of, you know, and saved a lot of space by doing it. And, Jo and Murray Gottlieb, they were very, they were very grateful that I did that for them, and I figured, you know, I earned, it was enough to help me get through school.
Eugene Garfield (1925-2017) was an American scientist and publisher. In 1960 Garfield set up the Institute for Scientific Information which produced, among many other things, the Science Citation Index and fulfilled his dream of a multidisciplinary citation index. The impact of this is incalculable: without Garfield's pioneering work, the field of scientometrics would have a very different landscape, and the study of scholarly communication would be considerably poorer.
Title: Writing papers and going to Columbia library school
Listeners: Henry Small
Henry Small is currently serving part-time as a research scientist at Thomson Reuters. He was formerly the director of research services and chief scientist. He received a joint PhD in chemistry and the history of science from the University of Wisconsin. He began his career as a historian of science at the American Institute of Physics' Center for History and Philosophy of Physics where he served as interim director until joining ISI (now Thomson Reuters) in 1972. He has published over 100 papers and book chapters on topics in citation analysis and the mapping of science. Dr Small is a Fellow of the American Association for the Advancement of Science, an Honorary Fellow of the National Federation of Abstracting and Information Services, and past president of the International Society for Scientometrics and Infometrics. His current research interests include the use of co-citation contexts to understand the nature of inter-disciplinary versus intra-disciplinary science as revealed by science mapping.
Duration: 4 minutes, 29 seconds
Date story recorded: September 2007
Date story went live: 23 June 2009