NEXT STORY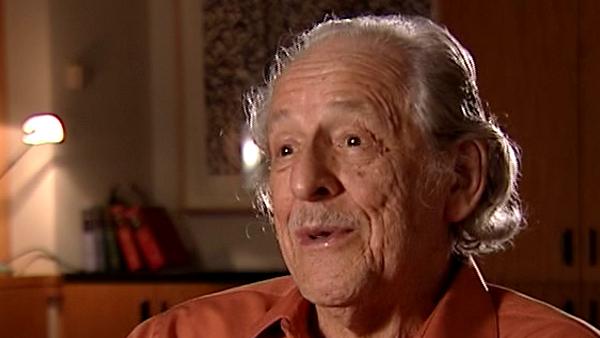 Financial problems for the Scientific Citation Index
Eugene Garfield
Scientist
1
2
3
4
5
6
...
9
We produced three experimental indexes, we wanted to see the effect of chronological depth. So, we had one index that was 15 years of one journal, I think the American Journal of Human Genetics or something, like that, or a few journals. We had another index that was 5 years of genetics-related journals and then we had 1 year of the science citation index, which covered 600 journals. And, we then created a profile that would match that big file and pull out of it those things that were deemed to be relevant to the genetics portion of it. Not an easy thing to do, in fact, it was the project, in a sense, expressed indirectly the incredible changes that were taking place in molecular biology which is a very multi-disciplinary topic and some of the critical literature was appearing on a double helix in those days and related topics were in physics journals, Reviews of Modern Physics and so on. So, the multi-disciplinary nature of modern molecular biology which was being catered to, so to speak, by our taking the multi-disciplinary approach. But that was the whole problem all along, as I had said that in a 1958 paper that I presented at the International Conference of Scientific Information, you needed a unified index, not... separate disciplinary indexes. Now, in a practical sense, Chemical Abstracts may have boasted that it was a chemical abstracting service but the fact is that they stretched out their interpretation of chemistry into so many different parts of the literature that you, you couldn't, you could argue that in a sense they were multi-disciplinary. They never were complete in any different field other than chemistry. And the way in which they did their abstracting never ensured that they were absolutely complete even for the best chemical journals because they were individual abstracts that were assigned to people, not journals, it wasn't a journal-by-journal approach. Anyhow, the indexing project produced a very interesting product and we... part of the grant included the distributing. I believe it was 1,000 copies of the Genetics Citation Index which we have, I still have one or two copies of it on a shelf. And, I then, we then proposed to NSF that they, you know, would publish it, you know, with sole house support publication of the SCI. And they wouldn't hear of it and I had been trying all along to get other groups to, to, get involved and we then decided that we would, and NSF agreed to it, take the 1 year index that we had produced and, and only one copy of course and print it. And we offered it for sale and when we did sell that, it came out to be a five-volume set. Five-volume and we sold it for $500, which in those days seemed like an outrageous price to people.
Eugene Garfield (1925-2017) was an American scientist and publisher. In 1960 Garfield set up the Institute for Scientific Information which produced, among many other things, the Science Citation Index and fulfilled his dream of a multidisciplinary citation index. The impact of this is incalculable: without Garfield's pioneering work, the field of scientometrics would have a very different landscape, and the study of scholarly communication would be considerably poorer.
Title: The indexing project
Listeners: Henry Small
Henry Small is currently serving part-time as a research scientist at Thomson Reuters. He was formerly the director of research services and chief scientist. He received a joint PhD in chemistry and the history of science from the University of Wisconsin. He began his career as a historian of science at the American Institute of Physics' Center for History and Philosophy of Physics where he served as interim director until joining ISI (now Thomson Reuters) in 1972. He has published over 100 papers and book chapters on topics in citation analysis and the mapping of science. Dr Small is a Fellow of the American Association for the Advancement of Science, an Honorary Fellow of the National Federation of Abstracting and Information Services, and past president of the International Society for Scientometrics and Infometrics. His current research interests include the use of co-citation contexts to understand the nature of inter-disciplinary versus intra-disciplinary science as revealed by science mapping.
Duration: 4 minutes, 3 seconds
Date story recorded: September 2007
Date story went live: 23 June 2009