NEXT STORY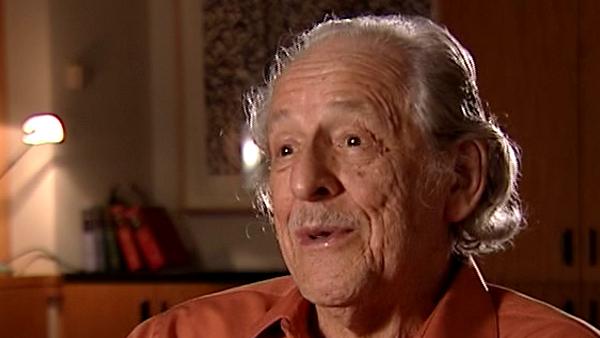 Usefulness of citations for historians
Eugene Garfield
Scientist
1
2
3
4
5
6
...
9
I believe that Bernal himself did some kind of a historiograph, you know, he didn't call it that, they didn't create it out of citations, they just created a genealogical... that was just a genealogical map of the field. Now, Gordon [Allen] when he was on the committee had this idea of tracing the citation, the history of nucleic acids, that's what he did at that time. I believe that those kinds of genealogical maps existed before and I believe Bernal did one and I couldn't remember where I saw it, you know it's something you can't ask an index to find, how the hell would you look for it? They don't index graphs as they might, but even if they were indexing how would you look for it? You might have to look through all his papers. So, it's, sort of, like saying, find me a paper that contains a structural diagram. Other than that, I don't know. To me, when Irv and I were talking about this back in '64, when we did that DNA thing I just, my interest in this whole thing, was in a sense I thought that the citation indexes would be incredibly valuable to a historian of science, you know. I hadn't thought about going into that field. When I was at Hopkins I wanted to take my degree in the history of science and they had a major out there. They also had the Institute of History of Medicine right there at the Welch Library, top floor so it was a topic that I had been interested in. And then, I don't know what the evolution of the project... we got to talking to Harold Wooster at the office of naval, no, air force research directorate and he, kind of, liked that idea. I said let's investigate what would happen if you used citations to track the history of a topic. That's how I did the DNA thing. Now I realised, when I was down at Oak Ridge last week and I showed that... historiograph of the... from Mendel to Nirenberg is still the most interesting picture we've ever done. But, you really have got to go into that report in detail to appreciate what it's got there because Irv with all those overlays... I don't even know how the hell you would produce it by a computer if you had to do it, if you took those overlays, photograph them separately on a computer, how would you merge them. It would be quite an interesting thing to try to do and I don't know what he thought was so interesting about well discovering which overlap the... weakened the links and the strong links. It was just a kind of an intellectual exercise. Then the ability to generate that map algorithmically, it turns out to be not so easy. You take, cause you know you got the problem of how do you filter out the noise that develops in those things, you know? If you were to go to the... we got a demonstration of the spallation neutron detector or producer, you know about this facility at Oak Ridge? It's, like, they spent about $2 billion to build this thing and a guy by the name of Ian Anderson gave us a tour, personal tour of this thing and it was unbelievable how he explained that. But they have a map on the wall, if you could do your mapping exercises on there, all the ovelapping and lines, you could do a map of 1,000 papers up there, would be beautiful. It's what Derek Price always wanted? That's what you need, a real command and control map.
Eugene Garfield (1925-2017) was an American scientist and publisher. In 1960 Garfield set up the Institute for Scientific Information which produced, among many other things, the Science Citation Index and fulfilled his dream of a multidisciplinary citation index. The impact of this is incalculable: without Garfield's pioneering work, the field of scientometrics would have a very different landscape, and the study of scholarly communication would be considerably poorer.
Title: Historiographs
Listeners: Henry Small
Henry Small is currently serving part-time as a research scientist at Thomson Reuters. He was formerly the director of research services and chief scientist. He received a joint PhD in chemistry and the history of science from the University of Wisconsin. He began his career as a historian of science at the American Institute of Physics' Center for History and Philosophy of Physics where he served as interim director until joining ISI (now Thomson Reuters) in 1972. He has published over 100 papers and book chapters on topics in citation analysis and the mapping of science. Dr Small is a Fellow of the American Association for the Advancement of Science, an Honorary Fellow of the National Federation of Abstracting and Information Services, and past president of the International Society for Scientometrics and Infometrics. His current research interests include the use of co-citation contexts to understand the nature of inter-disciplinary versus intra-disciplinary science as revealed by science mapping.
Duration: 4 minutes, 28 seconds
Date story recorded: September 2007
Date story went live: 23 June 2009