NEXT STORY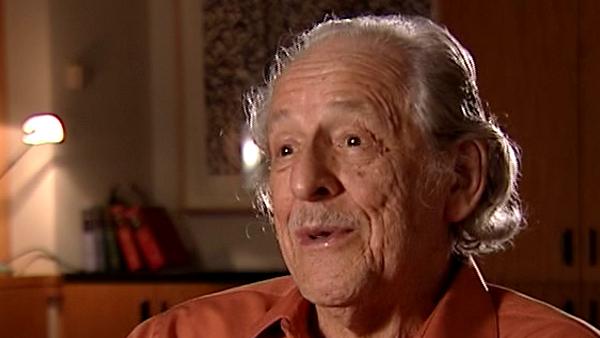 Using abstracts and changes in the company
The peccadillos of Irving H Sher
Eugene Garfield
Scientist
1
...
3
4
5
6
7
...
9
I think, if I'm not mistaken, he [Irving Sher] may have come to work for us after Bob Hayne. Bob Hayne also, I think, had been at Smith Kline, too. I introduced Bob to Ted Herdgen so that... they had, both of them had been at Smith Kline. But I knew Bob from before. I think I got him the job, introduced him to Ted Herdgen, and so they moved up. Irv was a graduate; he had a DSc, not a PhD, Doctor of Science, which you get when you graduate from Johns Hopkins School. He went to the School of Hygiene at Johns Hopkins, which had the bio statistics program, so he was, he was both biologically and statistically trained. He was, he was just an unusual guy. So, as you know, he taught himself programming. He had his own system for shorthand. Anything he touched it was different. Now, on the other hand nobody else could replace him. If he did the program nobody else knew how to program it. So taking his stuff and modifying it was not easy. Anyhow he was, he was a very important step in the growth of the company, I think. He was very, very weird about different things, you know, he absolutely would refuse to put his name on papers. I would say, 'Irv, we're doing this paper and you're part of all this'. He wouldn't care; I literally had to force him to put his name to a paper. I just put the name in and he wouldn't argue anymore. But he would edit the paper, you know. He would do an incredible refereeing job. People hated him when he was a referee because he's one of these kinds of referees that not only said... he'd say things like, 'That stupid ass'. It would be a personal attack of four letter words. But you couldn't have got a better analysis of what was going on. He just was a very odd, strange guy.
Eugene Garfield (1925-2017) was an American scientist and publisher. In 1960 Garfield set up the Institute for Scientific Information which produced, among many other things, the Science Citation Index and fulfilled his dream of a multidisciplinary citation index. The impact of this is incalculable: without Garfield's pioneering work, the field of scientometrics would have a very different landscape, and the study of scholarly communication would be considerably poorer.
Title: The peccadillos of Irving H Sher
Listeners: Henry Small
Henry Small is currently serving part-time as a research scientist at Thomson Reuters. He was formerly the director of research services and chief scientist. He received a joint PhD in chemistry and the history of science from the University of Wisconsin. He began his career as a historian of science at the American Institute of Physics' Center for History and Philosophy of Physics where he served as interim director until joining ISI (now Thomson Reuters) in 1972. He has published over 100 papers and book chapters on topics in citation analysis and the mapping of science. Dr Small is a Fellow of the American Association for the Advancement of Science, an Honorary Fellow of the National Federation of Abstracting and Information Services, and past president of the International Society for Scientometrics and Infometrics. His current research interests include the use of co-citation contexts to understand the nature of inter-disciplinary versus intra-disciplinary science as revealed by science mapping.
Duration: 2 minutes, 38 seconds
Date story recorded: September 2007
Date story went live: 23 June 2009