NEXT STORY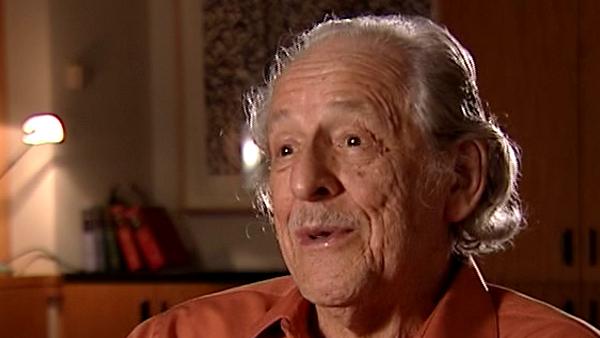 A job offer and teaching at the University of Pennsylvania
Citation Classics
Eugene Garfield
Scientist
1
...
4
5
6
7
8
9
I was thinking the other day when I was in Oak Ridge, you know, somebody said Alvin Trivelpiece is coming to the celebration and he is going to attend your talk. I don't know if you remember him. He was the guy that became executive director of AAAS for about a year at one period; this was about 20 years ago. I met him in 1987. And he was the successor director to Al Weinberg of the Weinberg Report. And so Bonnie Carroll said to me see if you can find out anything interesting to say about Alvin Trivelpiece, so I looked him up and he was the author of a highly-cited paper published in 1959. Well, I referred to it as a 'citation classic', but it was not one which we had invited him to comment on back then. I would have to look at the period of time, and so forth. But anyhow I keep reminding, we published 4,000 commentaries by authors of citation classics, so that meeting in Oak Ridge why... you know, the reason that we stopped doing that was because of the stupidity of them wiping out that editorial group that we had. But in particular the stupidity of wiping out... remember the fellow, I forget his name, we had one guy who was able to get seven commentaries a week published, six or seven.
[Q] Is this Eric [Thursweil]?
Eric who?
[Q] Eric...
He had some sort of a mathematical background, right?
[Q] I think his name was Eric, but I can't remember.
Well not one person... now, today - I could understand the excuse that well, you had to print it and everything - but today you can do it online. Why doesn't... why don't they do, they do these hot papers, why don't they do these citation classics? Who does it take to... so I'm going to write a note to Keith McGregor. And the reason, I'll tell you why it comes up: you know we have these 4,000 thing, Meher Mistry put up... scanned those 4,000 classics, we had that work done at our expense in India, I believe, and put them up. They were not perfectly scanned, because the resolution at the time was like 98% and you really need 99 or something like that. And it is publicly accessible, okay. Why couldn't... why don't ISI continue to do it? I'll be glad if we could turn that file over to them and put that. People refer to my website; why don't they refer to the ISI website?
[Q] That's a great idea. We should keep doing it.
So, if you get one person doing it it could take care of maybe even more than six or seven. I'm sure a procedure could be set up where it's almost like a journal. In other words, ISI could do a journal citation. I once wanted to do a journal Citation Classics, and it's kind of an autobiographical thing. You wouldn't have to limit it to one page, as we did.
Eugene Garfield (1925-2017) was an American scientist and publisher. In 1960 Garfield set up the Institute for Scientific Information which produced, among many other things, the Science Citation Index and fulfilled his dream of a multidisciplinary citation index. The impact of this is incalculable: without Garfield's pioneering work, the field of scientometrics would have a very different landscape, and the study of scholarly communication would be considerably poorer.
Title: "Citation Classics"
Listeners: Henry Small
Henry Small is currently serving part-time as a research scientist at Thomson Reuters. He was formerly the director of research services and chief scientist. He received a joint PhD in chemistry and the history of science from the University of Wisconsin. He began his career as a historian of science at the American Institute of Physics' Center for History and Philosophy of Physics where he served as interim director until joining ISI (now Thomson Reuters) in 1972. He has published over 100 papers and book chapters on topics in citation analysis and the mapping of science. Dr Small is a Fellow of the American Association for the Advancement of Science, an Honorary Fellow of the National Federation of Abstracting and Information Services, and past president of the International Society for Scientometrics and Infometrics. His current research interests include the use of co-citation contexts to understand the nature of inter-disciplinary versus intra-disciplinary science as revealed by science mapping.
Duration: 3 minutes, 43 seconds
Date story recorded: September 2007
Date story went live: 23 June 2009