NEXT STORY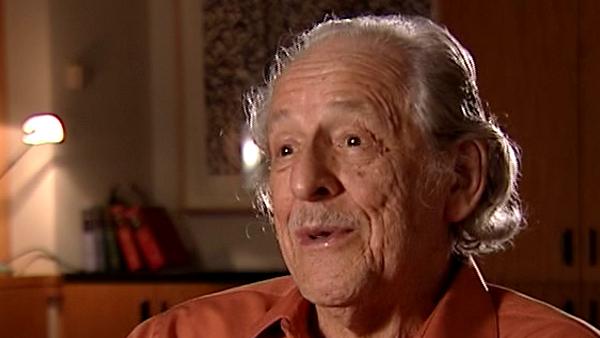 Communicating science
H-indexes and impact factors
Eugene Garfield
Scientist
1
...
5
6
7
8
9
There are certain discoveries that have a certain kind of simplistic beauty about them. I think that we... the H-index is not really telling you anything that we didn't already know, by using citation frequencies. It's just that it's a more convenient little number for people to use. And it happened because when WOS started to publish the citation frequency ranking for... that made it possible. Before that, it would be... nobody could do H-indexes without a huge effort. It would never even have occurred to them, probably.
[Q] It's a short cut.
Yeah. So, it wasn't, you know, we were looking at citation records for people for decades and recording how many were cited above a certain frequency and so forth. But didn't have this little nice little number. It's sort of like a new impact factor, right? For authors. And that's what people like – something quick and dirty they can do and... because now, a lot of people have pointed out that there's flaws in some of these H-indexes.
[Q] Well, they don't have to put together the whole bibliography; they can just verify the first 20 or whatever papers, and that's it. They don't have to go through the whole thing.
Right. So, I, I keep getting feedback from people who expect me to do something, or recommend something about what should or shouldn't be done with impact factors. It's like I'm supposed to, maybe what, come out and say they should be banned? Don't use them for anything. So, you have nothing else to do? I've just got another invitation to write a letter, an editorial about impact factors, in a journal called Industrial Health. I'm going to send it to you and Marie to see if you want to write it. You could spend the rest of your life writing, writing articles on impact factors.
[Q] Create a new industry.
So, when I tell these people now, I say, look, if you want an article, go up on my website, pick any article I've written and reprint it. Do anything you want, I'm not going to write another one to say the same thing over and over again. But that's, apparently, that's the way the thing works. I don't follow the rule. Hans Selye, he, in order to sell his idea, the general adaptation syndrome, he told me, he said, 'I made no bones about it – I published the same ideas in any journal that would accept the paper from me', and he was successful because it became a very highly-cited and used concept. So that's the kind of thing you have to do. I mean, getting across a scientific idea is not just having a good idea, but selling it. So, we're a little past, I'm long past the stage of wanting to sell the Citation Index, okay? And that's what we had the impact factor for. Other people now want to make a, make an industry out of it.
Eugene Garfield (1925-2017) was an American scientist and publisher. In 1960 Garfield set up the Institute for Scientific Information which produced, among many other things, the Science Citation Index and fulfilled his dream of a multidisciplinary citation index. The impact of this is incalculable: without Garfield's pioneering work, the field of scientometrics would have a very different landscape, and the study of scholarly communication would be considerably poorer.
Title: H-indexes and impact factors
Listeners: Henry Small
Henry Small is currently serving part-time as a research scientist at Thomson Reuters. He was formerly the director of research services and chief scientist. He received a joint PhD in chemistry and the history of science from the University of Wisconsin. He began his career as a historian of science at the American Institute of Physics' Center for History and Philosophy of Physics where he served as interim director until joining ISI (now Thomson Reuters) in 1972. He has published over 100 papers and book chapters on topics in citation analysis and the mapping of science. Dr Small is a Fellow of the American Association for the Advancement of Science, an Honorary Fellow of the National Federation of Abstracting and Information Services, and past president of the International Society for Scientometrics and Infometrics. His current research interests include the use of co-citation contexts to understand the nature of inter-disciplinary versus intra-disciplinary science as revealed by science mapping.
Duration: 3 minutes, 37 seconds
Date story recorded: September 2007
Date story went live: 23 June 2009