NEXT STORY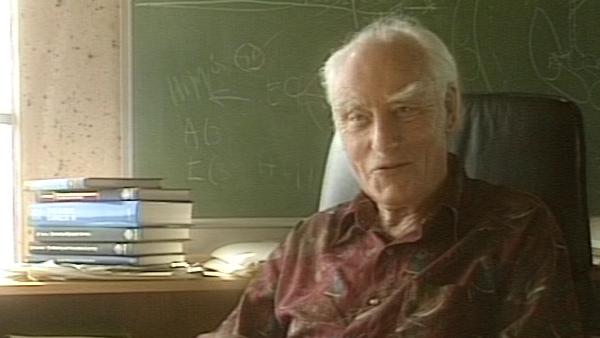 Has science stripped the world of wonder?
1
2
3
4
5
...
9
It's not a natural way of… of looking at the world, although it comes… it can be learnt and it springs from our curiosity and it has lead to this great expansion of our knowledge in space and time. And also we have to think of ordinary things like causality possibly being different and much more subtle things than we've touched on so far. Well, for example, we know that space and time are not as distinct as I just implied in the thing; that… that relativity shows, essentially, they're one aspect of space time but you don't discover that until you get up to velocities which are comparable to the velocity of light, roughly speaking. And… that's not, again, something which we normally experience in everyday life, except light and we don't even know how fast that's moving. I mean, if you ask the average person how light moves, they'll just say very fast but they really don't know.
[Q] So fast….
They might know how fast sound moves because they've heard a thunder… a clap of… of thunder following the flash but, they have very little idea of… unless they've learnt it from books, of how fast light moves.
The late Francis Crick, one of Britain's most famous scientists, won the Nobel Prize in Physiology or Medicine in 1962. He is best known for his discovery, jointly with James Watson and Maurice Wilkins, of the double helix structure of DNA, though he also made important contributions in understanding the genetic code and was exploring the basis of consciousness in the years leading up to his death in 2004.
Title: What we don't know
Listeners: Christopher Sykes
Christopher Sykes is an independent documentary producer who has made a number of films about science and scientists for BBC TV, Channel Four, and PBS.
Tags: space, the world, speed of light, speed of sound, thunder
Duration: 1 minute, 8 seconds
Date story recorded: 1993
Date story went live: 24 January 2008