NEXT STORY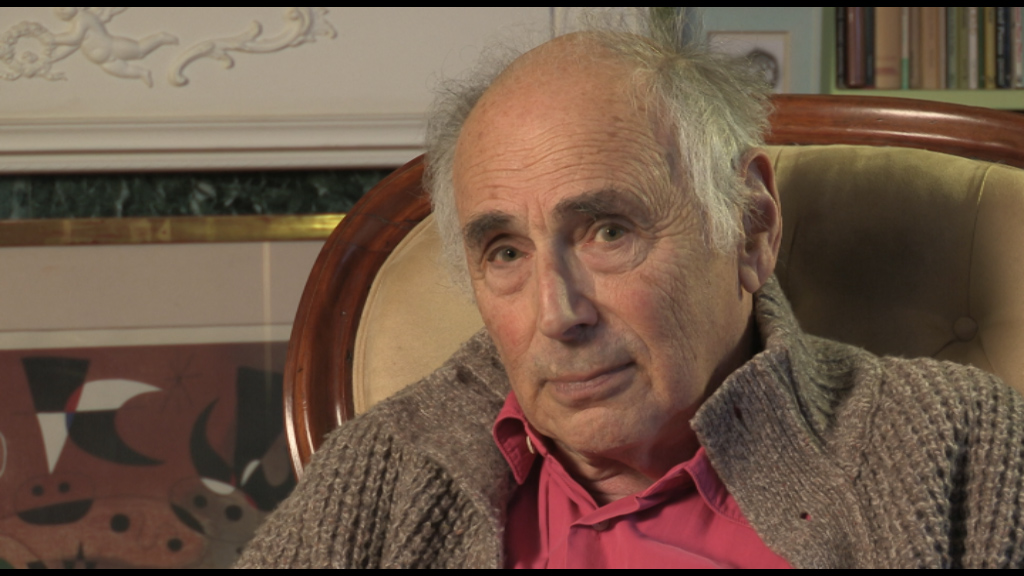 Grieving for my daughter
Merda con zucchero
1
...
9
10
11
12
13
...
15
I've tried fairly hard to be base without being gross. Now, I'm quite willing to be gross if gross is what I want to be. I've done a lot of stuff and I've had a lot of luck of one kind and another. And they've made quite a number of my things, some of them pretty well. I did another television series at Granada after I did The Glittering Prizes in the late 80s which was called After the War which I actually thought, in terms of scripts, was very much more sophisticated, clever, funny and biting. But the leading actor was not Tom Conti. The leading actor was a good actor called Adrian Lukis. He's good but he's not a star. I liked him. I still like him. I like Tom, I like Tom also because he was a star and The Glittering Prizes made him one, but he filled the space.
I don't know what stars are exactly but you know when you've got them and when you haven't. And I know Audrey's a star and I know that Liv Ullmann is a fake star. Liv Ullmann's the only person I've known who appeared in a film of mine and then didn't do what she said she was going to do, i.e. have a love affair with another woman, because she said she wasn't going to do that sort of thing in an English film. Then don't take the job. Unforgivable. I don't mind people not being as good as they should be, but not doing their best is insufferable. That's what you have to do, including screenwriters when hired to do screenplays. If you didn't want to do it, don't do it. Otherwise – shit with sugar.
Story of Joe Janni. He was in Venice at the film festival and he'd just done a film with Renato Castellani – I think it was Romeo and Juliet – and this was in the 50s. And in the Hotel Excelsior lift a man came up to him, an Italian, and said to him – I'm sure in Italian, but the version that I heard was in English – 'Mr Janni, I would like to make some films with you'. So Joe said, 'Listen, I'm sorry but, you know, I don't know what kind of films you make'. And the guy said, 'Listen, I tell you. To tell you the truth, I make about four films a year. Two of them are low class shit. One of them, high class shit. But the fourth, merda con zucchero – shit with sugar'.
Shit with sugar is quite fun to do. I don't think I've consciously done that but, you know, one does the best one can. It's all like writing Latin and Greek verses to me. You get the story – it doesn't really matter what it is – will it make into a film or not? Yes, it will. Everything can. Eisenstein said he was going to make a film of Das Kapital. Not much chat, of course, in the original but you'd have to flesh it out, wouldn't you? You can always do it. You can always do it if the money's there and sometimes you do it when the money isn't and they don't want... don't want to do it.
All through the 60s and 70s, when other people were having multiple love affairs and I don't know what or going down the drain, we just went on living the way that we actually have always been lucky enough to live in the later years. And so it went on, and so it went on, and frankly, I don't even know what happened to the years. It all seemed to go fine. I did a lot of stuff and I wrote a lot of books. I wrote a lot of books. And those are the things that I really cared about. And I wrote a lot of short stories because the radio did short stories in those days, and it wasn't that the market paid well, it was that the space was there to fill and I filled it and I loved it.
I did lots of short stories. So did Willie Maugham for a long time. He said whenever he thought of something, it came out as a short story. So did it for me for a long time. Until eventually the guy that I was doing stories with and had done them for probably 10 years, sometime in the early 90s, I said to him, why don't I do a series of stories on the BBC radio? Fifteen minutes and each one of them is a trilogy – five minutes of each one, like that. And he said that's a terrific idea. So he went to talk to them and he didn't call me. And as we all know in showbiz, whatever the topic, if they don't call you, it's not good news. So eventually I called him and said... 'Derek', I think his name was, 'what's happening?' So he said, 'Listen, not good news, I'm afraid'. Oh yes, quite – what? 'Well, I went to the meeting and I told them the idea'. You know, it was Liz Forgan and some other people. I don't know who it was. And they said it was terrific. They love the idea. So I said, 'You mean they actually don't want me?' 'So what she said was, couldn't you get a woman to think of that idea?' So I've never written a short story for the radio since that day. That's not true. I have done some, actually, not long ago, but it was in a slightly different register.
Born in America in 1931, Frederic Raphael is a writer who moved to England as a boy. He was educated at Charterhouse School and was a Major Scholar in Classics at St John's College, Cambridge. His articles and book reviews appear in a number of newspapers and magazines, including the Los Angeles Times and The Sunday Times. He has published more than twenty novels, the best-known being the semi-autobiographical The Glittering Prizes (1976). In 1965 Raphael won an Oscar for the screenplay for the movie Darling, and two years later received an Oscar nomination for his screenplay for Two for the Road. In 1999, he published Eyes Wide Open, a memoir of his collaboration with the director Stanley Kubrick on the screenplay of Eyes Wide Shut, Kubrick's final movie. Raphael lives in France and England and became a Fellow of the Royal Society of Literature in 1964.
Title: "Merda con zucchero"
Listeners: Christopher Sykes
Christopher Sykes is an independent documentary producer who has made a number of films about science and scientists for BBC TV, Channel Four, and PBS.
Tags: Joe Janni
Duration: 5 minutes, 5 seconds
Date story recorded: March 2014
Date story went live: 10 September 2014