NEXT STORY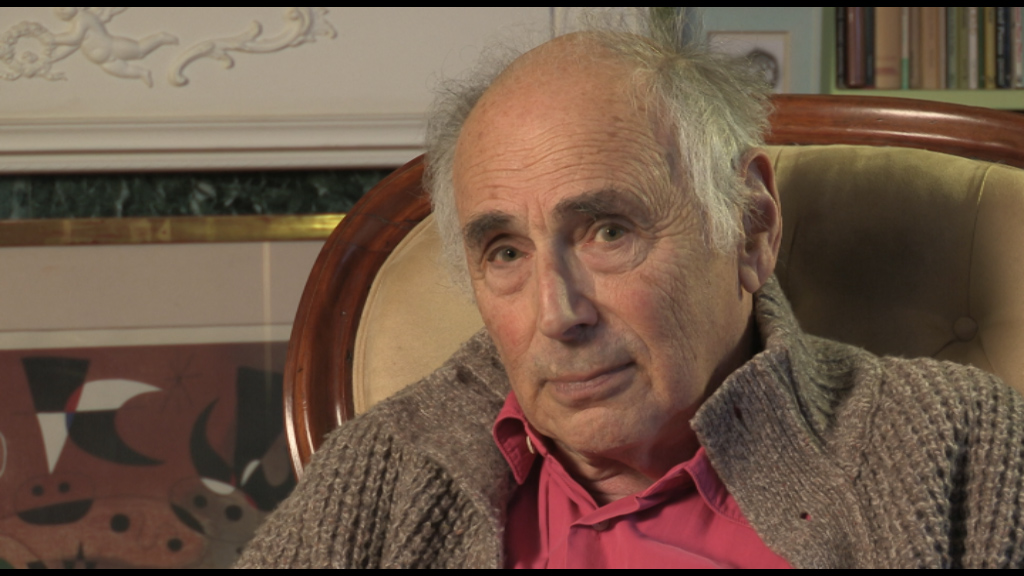 The films of Stanley Kubrick
Working with Stanley Kubrick
1
...
10
11
12
13
14
15
I really liked Stanley. I mean, it was a great, great moment when I was asked to write the movie for Stanley Kubrick. And I mean it. But I was 60-something. So I wasn't actually knocked over like I had been when I was working with Schlesinger and Janni. I wanted to please him and I think I did, actually. I didn't know he was a dying man, which he certainly was. And, of course, I wrote a book about it which all kinds of people said was a disgrace and a scandal. Actually, it was a very eulogistic book and bang right and truthful in pretty well every regard, except the worst bits, because he was a tiresome fellow in many respects. But we got on very well and he treated me very nicely. He loved the classics, which he hadn't done, but he'd pressed his nose against the window of classes at Colombia when he was a, sort of, mendicant – quite well paid in the end – stills photographer. I think he actually rather liked me and we used to talk a lot on the telephone.
I had a funny experience with Stanley Kubrick and one of the ones that is in the book which is, again, quite truthful. He had the idea that there ought to be some backstory about the orgies which took place in Eyes Wide Shut. So I wrote a document – a sort of CIA report – about certain people who were admirers of Jack Kennedy and who formed a sort of Kennedy club which kind of relived the sexual exploits of Kennedy and all the rest of it. And this was a sort of FBI report on these people and their doings and what they got up to and all the rest of it. And I... I must have faxed it because in those days you had to fax everything. I faxed it through to Stanley. And the phone rang quite quickly and he said, 'Freddie?' I said, 'Yes?' 'Can you talk?' He always said, 'Can you talk?' as if I was having an affair with him, you know, and was my wife in the room. 'Yes, I can talk'. 'Okay, so listen, where... where'd you get this stuff?' So I said, 'What?' 'Oh no, no – I'm serious here. Where'd you get this FBI report from?' So I said, 'Well, you... you asked me to write something about the background and... and, you know, that's it'. 'Yes, but where'd you get it?' So I said, 'Stanley, I... how do you think I managed to do it within the hour? I wrote it, didn't I?' 'No, because I really have to know. I mean... I mean, if you've got access to some kind of secret material, I have to know. I mean, you have to level with me'. 'The secret material is between my ears. There isn't any secret material'. 'You wrote that in one hour?' 'Well, I just typed it out'. 'Okay'. There's an old American expression about people not knowing shit from Shinola. And the truth is, directors have no idea, though they have great fears about the capacity of writers to generate stuff.
On another occasion with Kubrick – and we had lots of talks and I really enjoyed them and I was proud to be doing the movie, make no mistake – but, you know, he... I said something about, I wanted to get back to writing a book or something, I can't remember. I said, don't worry, I can write a book while you're preparing, whatever it is, or doing so and so. He said, 'Oh, yes', he said, 'you don't think I'm an artist, do you?' So I said, 'Oh, Stanley, I don't really care whether you're an artist or not. I don't even know what an artist is necessarily. I mean, all I know is that when you want to do what you call art, you have to have a script and a cameraman and $50 million and stars and a unit and lights and location catering and I don't know what not all before you can actually do it. And all I need is just a piece of paper and a pencil'. And he said, 'You sure know how to hurt a guy, don't you?' And I said, 'Yes'. It is one of my failings, that I do know how to hurt people. But it's usually by telling them things which they know to be true that they don't want anyone else to be aware of. You shouldn't hurt people, should you? No, you shouldn't hurt people. Don't start hurting me or I will hurt you if I can, I'm sorry about that. It may take me a day or two but I'll get to it by-and-by. No, it's not a nice thing to have said. Mais, un peu vrai.
Born in America in 1931, Frederic Raphael is a writer who moved to England as a boy. He was educated at Charterhouse School and was a Major Scholar in Classics at St John's College, Cambridge. His articles and book reviews appear in a number of newspapers and magazines, including the Los Angeles Times and The Sunday Times. He has published more than twenty novels, the best-known being the semi-autobiographical The Glittering Prizes (1976). In 1965 Raphael won an Oscar for the screenplay for the movie Darling, and two years later received an Oscar nomination for his screenplay for Two for the Road. In 1999, he published Eyes Wide Open, a memoir of his collaboration with the director Stanley Kubrick on the screenplay of Eyes Wide Shut, Kubrick's final movie. Raphael lives in France and England and became a Fellow of the Royal Society of Literature in 1964.
Title: Working with Stanley Kubrick
Listeners: Christopher Sykes
Christopher Sykes is an independent documentary producer who has made a number of films about science and scientists for BBC TV, Channel Four, and PBS.
Tags: Eyes Wide Shut, Stanley Kubrick
Duration: 4 minutes, 51 seconds
Date story recorded: March 2014
Date story went live: 10 September 2014