NEXT STORY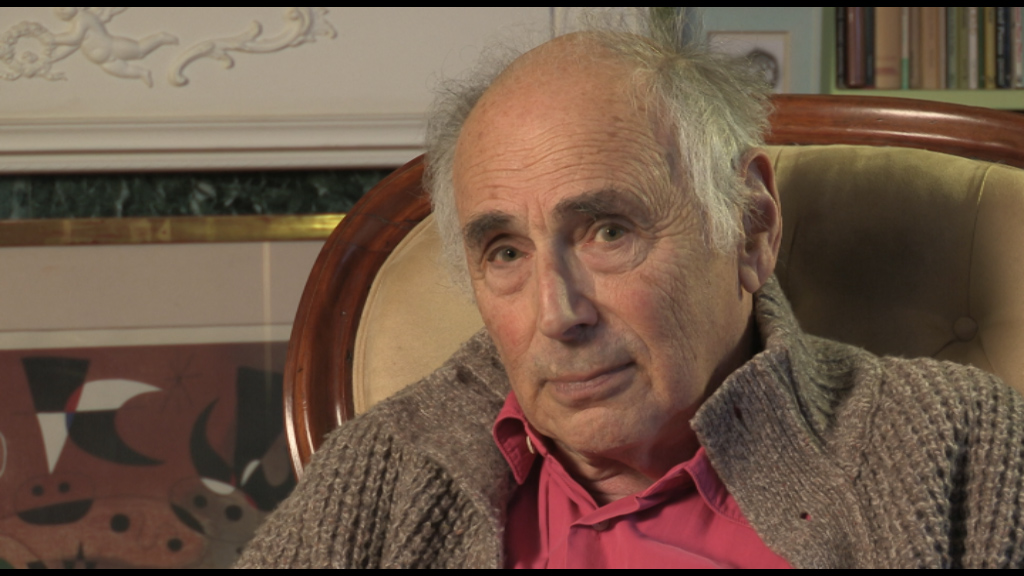 Gaining Stanley Kubrick's approval
Saved from the Count of Monte Cristo by Stanley Kubrick
1
...
10
11
12
13
14
15
Many years later, this is about 19... 1993-4, I suppose, I was asked to go up to Paris from our house in France to meet an Hungarian-Canadian producer – a fairly dangerous combo – about doing a television series about the Count of Monte Cristo. In other words, doing the Count of Monte Cristo on TV. And I wasn't very keen, but I didn't have a job and every now and again, you need money to do various things in houses. So I... I went up. And this guy, Lantos, was two hours late for the meeting because he overslept because of his flight. Well, I didn't really mind. But on the other hand, I wouldn't have overslept and I don't think you should oversleep and I didn't want to do the Count of Monte Cristo.
And on the way back, walking back to our hotel which was the Raphael in... just west I suppose of the Champs-Élysées – the ex-Gestapo headquarters which I always rather favoured staying at – I was accompanied by one of Lantos's sidekicks who said that he wanted to begin 'the bonding process'. And the further we walked, the less bonded I feel with this particular man, in whom there was no harm, it's just that I don't want to do 'bonding'. I didn't become a writer to bond.
We got to the hotel and there was a message saying, would I phone my agent, which I did, with a kind of sinking heart because I thought he wanted to know how it had gone. And it had gone, unfortunately, fine. But no, my agent said that somebody wanted to call me. And I said, Well, who? And he said, I don't know but I've got a number that you should call. So I call the number and eventually it emerged, as they say, that Stanley Kubrick was the person that I had been asked to return the call to. So he said... eventually I got him and he said, 'Yes. Are you doing anything?' And I said, well, I hope not. And he said, 'Well, would you read something?' So I said, yes, what is it? 'I... I can't tell you what it is. I'll just... I... I'll send it to you, okay?' So I said, yes. Is it for a movie? 'Yeah, I mean, that's... I... I'm a movie director'. Oh, fine.
So we got back down to our house and the courier or whatever it was – I can't remember – arrived with this bundle of pages. And the title had been cut off and so had the name of the author. They were... they were duplicated pages, as we used to say. And I read it. It was all set in Vienna in the 1880s, 90s, or something like that. And I... I thought I knew who it was. Anyway, eventually Stanley called me that night. No, not that night. He said he would call me that night but he didn't. He called me the night after which was okay. 'So, Freddie, did you... did you have a chance to take a look at that?' So I said, yes. I said, who's that by? Is it... is it... is it Zweig or is it Schnitzler? 'Yeah. Anyway, what do you think?' So I said, well, it's really, really interesting. It's quite a good story. It's slightly old fashioned. Are you thinking of setting it in Vienna in the...in the...you know, under Franz Joseph? 'No, what do you mean? No, no, no. Going to transpose it to New York, okay? Today, New York'. So I said, oh! Well, if you think that'll work. He said, 'You don't think so?' I said, well, I mean, anything will work. But are you sure? I mean, you know, things...well, people aren't the same now. You know, relations between men and women, I mean they're not the same now as they were in Vienna in the 1880s. And Stanley said, 'You think so? I don't think so'. So I thought, well, maybe you're right. Anyway. So, you see, I said, really, it's a sort of work of translation, isn't it? You want to translate literally from Vienna to New York and change all appropriately. 'Yes, yes, exactly. So what do you think?' So I said, well, you know, first of all let me say that, you know, I'm really pleased that you called. 'Yeah, okay, but what do you think?' I said, well, fine. I mean, I'd like to do that. 'Okay, so do I talk... talk... do I talk to your agent?' So I said, well, if you... if you want to, yes. Well if you want to do it, that's... that's what I have to do. So I said yes.
So that took about... no time at all and he made... he made the going deal with my US agent who is an Armenian who is no... you know, no fool at all. But anyway, there it all was. And that was good. And then he called again and said, 'Well, you know, you... when you coming back to England?' So I said, I'll come back to England if you want me to... want to meet. He said, 'Well, you know, I think we should'. So we came back to England and we used to do that a lot. We used to go back and forth a great deal. Fares were not very high and, God help me, I was well enough paid for that all to be included. The chancellor paid for that, quite rightly. Business is business, isn't it?
Born in America in 1931, Frederic Raphael is a writer who moved to England as a boy. He was educated at Charterhouse School and was a Major Scholar in Classics at St John's College, Cambridge. His articles and book reviews appear in a number of newspapers and magazines, including the Los Angeles Times and The Sunday Times. He has published more than twenty novels, the best-known being the semi-autobiographical The Glittering Prizes (1976). In 1965 Raphael won an Oscar for the screenplay for the movie Darling, and two years later received an Oscar nomination for his screenplay for Two for the Road. In 1999, he published Eyes Wide Open, a memoir of his collaboration with the director Stanley Kubrick on the screenplay of Eyes Wide Shut, Kubrick's final movie. Raphael lives in France and England and became a Fellow of the Royal Society of Literature in 1964.
Title: Saved from the Count of Monte Cristo by Stanley Kubrick
Listeners: Christopher Sykes
Christopher Sykes is an independent documentary producer who has made a number of films about science and scientists for BBC TV, Channel Four, and PBS.
Tags: Count of Monte Cristo, Stanley Kubrick
Duration: 4 minutes, 55 seconds
Date story recorded: March 2014
Date story went live: 10 September 2014