NEXT STORY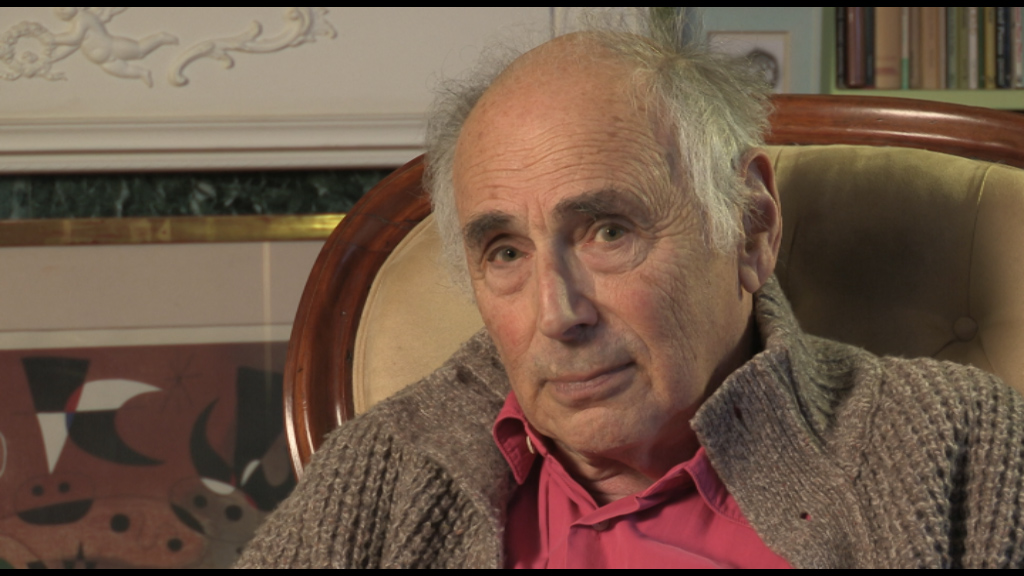 How I upset Stanley Kubrick
Gaining Stanley Kubrick's approval
1
...
10
11
12
13
14
15
So we came back and Stanley said, 'I'll... I'll send a car for you, okay?' So I said, well, I can drive out. 'No, no, no, no, no, I... I'll send a car'. So he sent this taxi from St Albans, a sort of rather proper cab with a... with a rather inscrutable driver. He said... he said, 'What time you want to do this?' So I said, well, early in the morning, you know, as early in the morning as you like. He said, 'Okay, about 12 o'clock?' Fine...fine, okay. So the car arrived and we drove out to St Albans and then we drove down various lanes and through gates and more gates and then ba-bap-bap-bap-bap to get into the last thing. It was like a sort of... his house was like a luxurious concentration camp, surrounded with wire and all kinds of devices. And there were lots of cars there and everything. And he opened the door wearing jeans and... you know, he's just an American guy. With a beard.
So we went in and talked. And he'd read some of my work. He was by no means foolish. And we talked about the Schnitzler which was now out in the open. It was what's known as the... as the Dream Novel, the Traumnovelle. I don't speak German so I don't know, but something of that order. Anyway. We talked about that, and a bit of this and a bit of that. And eventually, about half-past one, he said, 'You want... you want some lunch?' So I went, well, yes, that wouldn't be a bad idea if we had some lunch. 'Okay, so I... I don't know whether... where... where there is any but we'll take a look'. So we wandered through this enormous house which was sort of full of packing cases and all kinds of stuff everywhere. It was... we never passed through a formally furnished room at all. And eventually we walked through into a room with a... with a big table in the middle and there was a buffet laid out like he was expecting a party. So he said, 'This looks like lunch. What...what do you think?' I said it's fine. 'Okay. So you want some wine?' I said I don't mind a glass of wine. 'Okay'. He said, 'What... what do you think of this?' And I said it's... it's fine. He said, 'It's New Zealand wine. It's £3.25 a bottle'. So I said, well, I would've said £3.75. 'Okay, so what do you think?'
On we went. He was fine. He was not deferential, but he was... he was... he was polite. And... and you know, he was correctly polite. And I went off and... 'When can you start?' And I said, I'll start so and so. I'm going back to France, then we come back to London again for Christmas. He said, 'Well, will you send me 50 pages? Will you have done 50 pages?' So I said, I don't like to send pages. He said, 'I know, I understand. Will you send me 50 pages?' So I said, well, as it's you, I will. 'All right, all right'. I don't usually do that because you know what happens – they all don't like the first 50 pages, you never get beyond page 50. He said, 'Okay. But you'll send it?' So I said yes. So I started work. And you can always tell... pretty well always tell whether the muse has alighted or not. It may be a tarnished muse, it may be a cheap muse, but it's a muse. And you need her. Anyway, the muse delivered and I worked very hard. And I enjoyed it, it was fun. I had lots of ideas. He said, 'Put everything in it... put everything in that you think of, and you put it in'. Okay. So I did. And there they were all, alive on the page, I thought, and pretty good too.
About a couple... starts with a couple who are, you know, long-married by Schnitzlerian standards i.e. about eight years, and go to a party and both of them has a kind of flirtation with one of the opposite sex in the party. Each of them is aware of the other's excitement of another and when they then get back in the taxi and drive home, they have better sex than they have had for a long time. Not exactly the most unusual experience of anybody's life, but a true one. So I handled that, I thought, pretty well. And eventually I got to 50 pages and it was getting towards Christmas. So I sent them to Stanley. In those days, of course you posted... I think I posted them, I may have faxed them, but I think I posted them. Anyway. We were back in our house in... in those days we had a house in the country in the... near Colchester. And the phone rang sometime or other on that pre-Christmas period and Beetle answered and she said, oh, it's... it's Kubrick. So, Stanley. 'Freddie?' Yes. 'Listen, I've read the pages, okay, and I'm absolutely thrilled'. Sorry? 'I'm absolutely thrilled'. Okay, good. 'So, will you go on?' So I said, well, yes, I think I... I think I'll go on, yes, fine. He said, 'Okay. Don't... I mean, don't... don't... you know, put everything in you think of, okay? Just like you... like you did, okay?' Yes.
Well, I know one should be above all these things but I would like to meet the person who is. The fact is if Stanley Kubrick says that your script is... thrills him, you feel good. I was not a young person. I was younger than I am now, but I was not a young person. So although I was also thrilled, not least because I had cleared the hurdles – in fact almost entirely because I had cleared the hurdles. In other words, it was one more scholarship exam and I had passed yet again. That's what I do. That is my weakness, that is my strength. I take exams. Including my own. Anyway. And Beetle's.
Born in America in 1931, Frederic Raphael is a writer who moved to England as a boy. He was educated at Charterhouse School and was a Major Scholar in Classics at St John's College, Cambridge. His articles and book reviews appear in a number of newspapers and magazines, including the Los Angeles Times and The Sunday Times. He has published more than twenty novels, the best-known being the semi-autobiographical The Glittering Prizes (1976). In 1965 Raphael won an Oscar for the screenplay for the movie Darling, and two years later received an Oscar nomination for his screenplay for Two for the Road. In 1999, he published Eyes Wide Open, a memoir of his collaboration with the director Stanley Kubrick on the screenplay of Eyes Wide Shut, Kubrick's final movie. Raphael lives in France and England and became a Fellow of the Royal Society of Literature in 1964.
Title: Gaining Stanley Kubrick's approval
Listeners: Christopher Sykes
Christopher Sykes is an independent documentary producer who has made a number of films about science and scientists for BBC TV, Channel Four, and PBS.
Tags: Stanley Kubrick, Arthur Schnitzler
Duration: 5 minutes, 54 seconds
Date story recorded: March 2014
Date story went live: 10 September 2014