NEXT STORY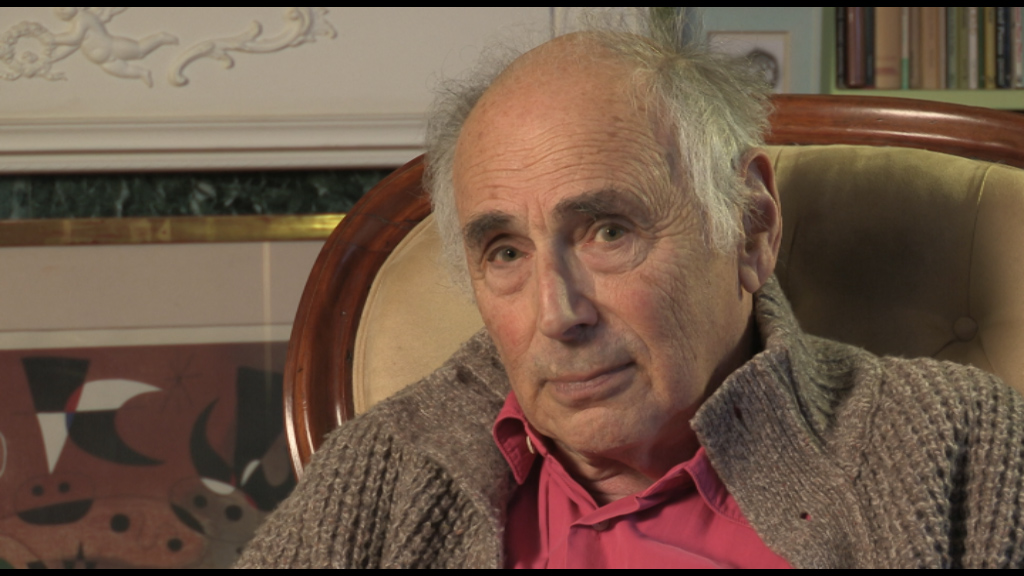 Everyone has a story to tell
The treason of the clerks
1
...
11
12
13
14
15
The bullfight is fine until the guy kills the bull, whether he does it well or whether he does it badly. At that point, you know, there's a dead bull in the... in the arena. At which point you think, oh. But then, I mean, after all, a lot of people are supposed to feel sad after sex. I've never had that experience, but apparently that's what you're supposed to do. Omne animal and all that. Well, you know, human beings are not omne animal, actually. Even great desire that people have now to say we're nothing but animals. But look at us in our shoes and trousers with our language and the stuff we do. And that and that. Yes, yes, yes and no, no, no. I mean, did that guy, Morris – I can't remember his first – Desmond Morris wrote a book in the 60s called The Naked Ape which was very influential at the time because it, sort of, said, get your clothes off and be an ape. You'll be much happier that way. And the answer is, Are you sure that that's actually all we are? It's what we used to call in Cambridge reductionism. And when... for instance, again, back to Carey – against whom I have nothing personal – but Carey wrote a book in which he suggested that the only valuable way of... only way in which you can measure a book is how much pleasure it gives you, which of course is a completely vacuous assertion because as soon as you start unpacking, as we used to say in philosophy, pleasure, you have good pleasures and bad pleasures, refined pleasures and vulgar pleasures. And actually, all you're saying is, if you call pleasure the only measure, you've then got to measure it off the pleasure elements.
It's like human... the idea that... the Benthamite idea that you can somehow discover what would be... lead to the happiness of the greatest number and that's what your policy should be. I'm not at all sure about all that. A lot of people were made very happy seeing Jews, Muslims, God help us, Christians torn to pieces in a public place two or three times a day. Are we sure that if they're all happy – the people doing that – it's alright? No, we don't mean a word of it. Actually, again, it's back to Wittgenstein – start getting somebody to tell you more about a silly idea. Just keep talking, buddy, and sooner or later, the absolute silliness of what you're saying may even occur to you. If it doesn't occur to you, it will certainly occur to the people around. It's not true that pleasure is the only measure in a relationship, in a book, in a... even in a meal. The look of the plate is something... is part of the pleasure. In other words, pleasure comes in several instalments and in various different ways so why don't we, as Wittgenstein again would say, divide through by pleasure and keep taste – and various other things – and then we're actually back to where we started. The most disgusting trick of treason of the clerks, as Julien Benda called it, is reassuring people that their stupidity is really a lot more intelligent than they think and, actually, it's the intelligent people who are stupid. And it's you, the nudniks, who really, really are the salt of the earth and I should stick with your stupidity, it's very intelligent.
[Q] The treason of the clerks is the betrayal of...
The treason of the clerks in Julien Benda's sense is simply the fact – what I'm talking about – it is the intelligentsia telling ideologically motivated lies or half-truths in order to, as it were, join the club. It is our job, such as it is – decent people – not to tell lies, in order to make our way in the world.
Born in America in 1931, Frederic Raphael is a writer who moved to England as a boy. He was educated at Charterhouse School and was a Major Scholar in Classics at St John's College, Cambridge. His articles and book reviews appear in a number of newspapers and magazines, including the Los Angeles Times and The Sunday Times. He has published more than twenty novels, the best-known being the semi-autobiographical The Glittering Prizes (1976). In 1965 Raphael won an Oscar for the screenplay for the movie Darling, and two years later received an Oscar nomination for his screenplay for Two for the Road. In 1999, he published Eyes Wide Open, a memoir of his collaboration with the director Stanley Kubrick on the screenplay of Eyes Wide Shut, Kubrick's final movie. Raphael lives in France and England and became a Fellow of the Royal Society of Literature in 1964.
Title: The treason of the clerks
Listeners: Christopher Sykes
Christopher Sykes is an independent documentary producer who has made a number of films about science and scientists for BBC TV, Channel Four, and PBS.
Tags: The Naked Ape, The Treason of the Intellectuals, Desmond Morris, Julien Benda
Duration: 4 minutes
Date story recorded: March 2014
Date story went live: 10 September 2014