NEXT STORY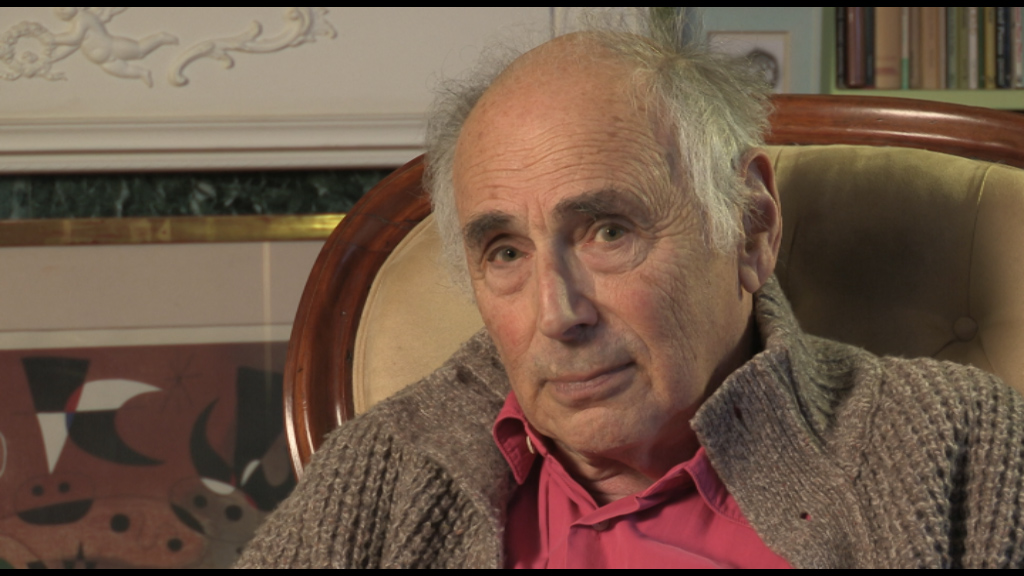 Punished for taking a principled stand
Sexually curious but still inexperienced
1
2
3
4
5
...
15
I never had any impulse to any kind of homosexual activity that I can remember. I used to think this was because I was such a straight and admirable heterosexual. I'm now inclined, looking back, to think that probably my fear was as great as my lust was diminished.
Nakedness with another person – another male – is not something that I'm... I was certainly keen on, not that you had to be naked, of course, and it had something to do with trust as well as desire and all the other things that it had to do with, and I never felt that. There were plenty of circumcised boys; I don't think it was circumcision which created this illusion. I really wasn't interested in small boys, and I was very interested in young girls.
When I was 11, I had gone on a cycle ride with a friend of mine called Martin, who was at Dartmouth. I was very admiring of Martin because he was about 15 and he had a... he had a Royal Naval officer's cap, which is what they wore to Dartmouth, and I did think it would be nice to go in the Navy and have one of those caps. I don't think I felt any other great desire for it. Anyway, we went for a bicycle ride on Wimbledon Common, and there was a disused... no, it can't have been disused, it was an anti-aircraft emplacement. Near the anti-aircraft emplacement was a pond, and round the pond there was a barbed wire enclosure, presumably to stop people walking into it during the blackout. And on the barbed wire, there were a considerable number of black-and-white photographs, which, as the judge would say, left nothing to the imagination: men and women having a shamelessly good and naked time in various combinations and postures. And in my studious way – and I took a good deal of interest in these photographs – and then we cycled home again. I didn't really know how it was done, but clearly it was done because there they all were. I didn't know how you got people to do those things, but...
Equally during the holidays on my own, I used to take the 14 bus up to Charing Cross Road, from the age of about 14 onwards, to go to the second-hand book shops. I bought a lot of books, sixpence, thruppence, all kinds of stuff. All kinds of stuff. Mostly classical, mostly kind of proper, because that was how it was. But eventually I might find my way, certainly as I became 15 or 16, to Foyles medical department, and in Foyles medical department there were a number of solemn medical works, one of which was called I think, The Perfect Marriage by a man called [Theodoor] Van de Velde, which contained diagrams, but of course not photographs, of the lower parts of females, which looked incredibly complicated. But it did give a lot of advice about what angles of access should be gained, and how they might be enjoyed and all the rest of it. And I stood around in Foyles until I'd stuck out too far to stay there much longer, and then I took myself to the tube and read Nietzsche or Tennyson, or whatever it was, all the way home. So I had a wealth of inexperience by the time I was 18.
Born in America in 1931, Frederic Raphael is a writer who moved to England as a boy. He was educated at Charterhouse School and was a Major Scholar in Classics at St John's College, Cambridge. His articles and book reviews appear in a number of newspapers and magazines, including the Los Angeles Times and The Sunday Times. He has published more than twenty novels, the best-known being the semi-autobiographical The Glittering Prizes (1976). In 1965 Raphael won an Oscar for the screenplay for the movie Darling, and two years later received an Oscar nomination for his screenplay for Two for the Road. In 1999, he published Eyes Wide Open, a memoir of his collaboration with the director Stanley Kubrick on the screenplay of Eyes Wide Shut, Kubrick's final movie. Raphael lives in France and England and became a Fellow of the Royal Society of Literature in 1964.
Title: Sexually curious but still inexperienced
Listeners: Christopher Sykes
Christopher Sykes is an independent documentary producer who has made a number of films about science and scientists for BBC TV, Channel Four, and PBS.
Tags: The Perfect Marriage, Theodoor van de Velde
Duration: 3 minutes, 35 seconds
Date story recorded: March 2014
Date story went live: 13 August 2014