NEXT STORY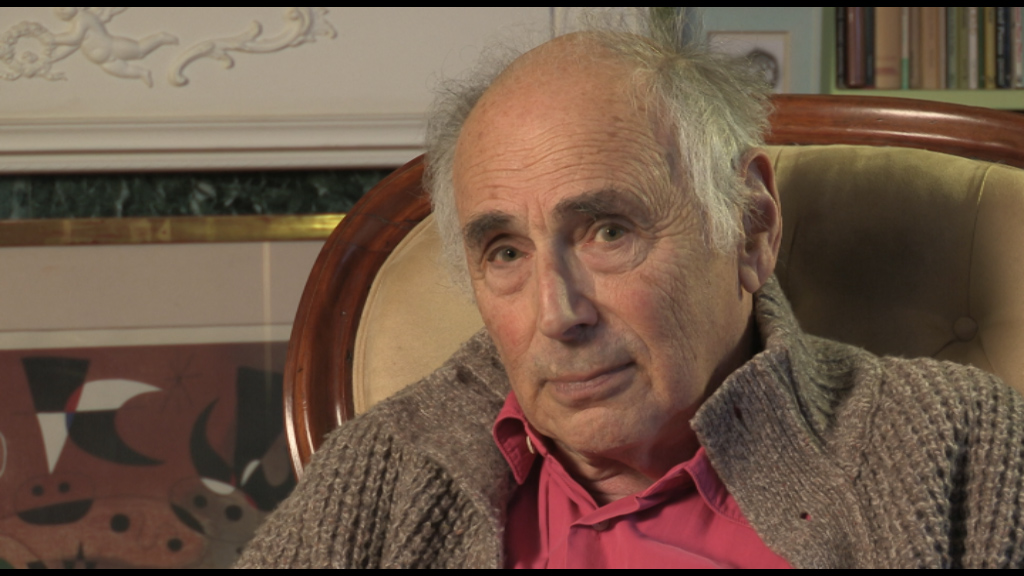 Getting a good review in Varsity
Inspiring admiration among my peers
1
2
3
4
5
6
...
15
And when I got back to Cambridge... it's the small details which to me are always interesting in stories. It's not obsessive memory which leads me to remember them it's just that I do remember them. As with Jacques Doneux getting under the train, I want to know what happens when you're under the train, not when you get off it again. Anyway, I went back. John Sullivan and Tony Becher and I had all now got rooms out of college. But Tony Becher had a row with his landlord over something or other and eventually was told that he could... there was a spare pair of rooms in college which they weren't going to need after all, and he could share them with somebody else. And he elected to share them with John Sullivan, which is entirely his right, but I have a great capacity for taking offence, or for imagining – which is worse – that I have been rejected. I felt quite bad about that. I felt quite betrayed actually, and not in the least proud of thinking that I felt betrayed but it's true.
So a certain kind of coldness descended upon my diction, as it does when I am displeased. And I went into Hall, I don't know, a night or two later whenever it was, and here they all were. Not Tony and Sullivan, but other people that I knew from the first year. And they were talking together, and in a way which I have, a mixture of vanity and paranoia, I sort of thought they were talking about me. And funnily enough – Stanley Kubrick had a great line which I've used several times, which is, 'paranoia means knowing what's going on'. And as it happens my paranoia was entirely just, because at a certain point the whole platoon of people – the 'arties' of St John's College – moved all of their places up towards where I was sitting sulkily by myself. And one of them said, 'You've written a play'. And they, of course, being theatricals had read The Stage.
To my relief they did not refer to the synagogue which may or not have been mentioned as the source of the play, I'm not particularly proud of this, but that's the way it goes.
I had to read the grace, by the way, in St John's College Cambridge, ending with per Christum Jesum Dominum nostrum which I had no particular difficulties in saying, because after all, in Latin you can say anything. Oculi omnium in te sperant Domine, et tu das illis cibum in tempore. All eyes are on you, Lord, and you give them food in good time.
So suddenly this play that I'd written was the entrée to God knows not the highest echelon in Cambridge, but a certain... deference I excited among these people. Because a play, put on in London, reviewed in The Stage... so that was nice.
Born in America in 1931, Frederic Raphael is a writer who moved to England as a boy. He was educated at Charterhouse School and was a Major Scholar in Classics at St John's College, Cambridge. His articles and book reviews appear in a number of newspapers and magazines, including the Los Angeles Times and The Sunday Times. He has published more than twenty novels, the best-known being the semi-autobiographical The Glittering Prizes (1976). In 1965 Raphael won an Oscar for the screenplay for the movie Darling, and two years later received an Oscar nomination for his screenplay for Two for the Road. In 1999, he published Eyes Wide Open, a memoir of his collaboration with the director Stanley Kubrick on the screenplay of Eyes Wide Shut, Kubrick's final movie. Raphael lives in France and England and became a Fellow of the Royal Society of Literature in 1964.
Title: Inspiring admiration among my peers
Listeners: Christopher Sykes
Christopher Sykes is an independent documentary producer who has made a number of films about science and scientists for BBC TV, Channel Four, and PBS.
Tags: The Stage
Duration: 2 minutes, 57 seconds
Date story recorded: March 2014
Date story went live: 13 August 2014