NEXT STORY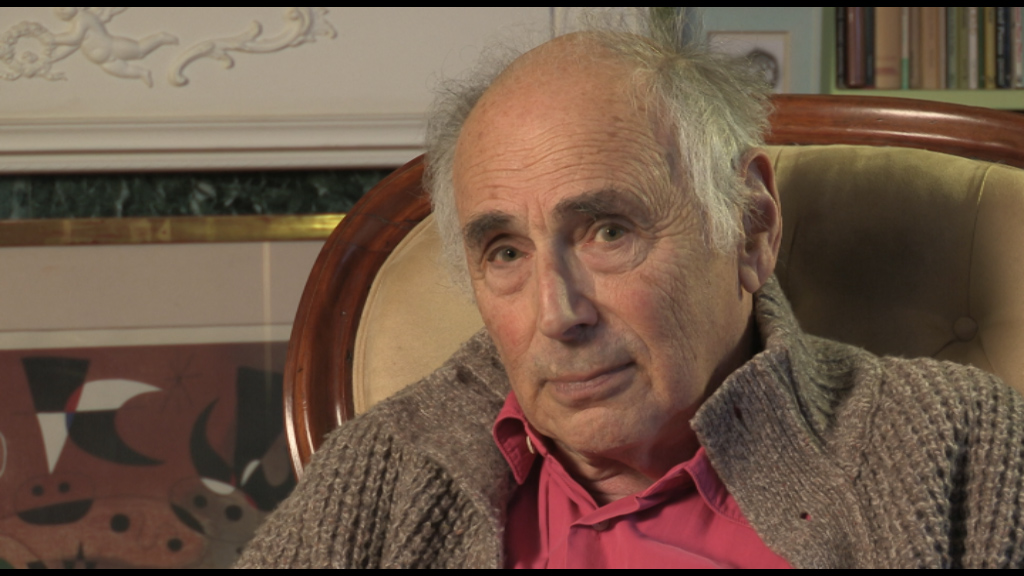 How I came to write a musical comedy
Getting a good review in Varsity
1
2
3
4
5
6
...
15
The play was actually a very important thing because a few days later, somebody that that group did not like, but who was involved in something called the Young Writers' Group, asked me whether I would enter the play for a play competition they were running. So I said, well listen, my play is about, you know, suburban... I don't know whether I said Jews, whether they were meant to be Jews, but they're about very suburban people in London, and I know enough about Cambridge at this point to know that a play about suburban people in London is not going to win a play competition. So I won't enter it. If I'm not going to win I'm not going to enter it. So he said, well, you know, that's your decision and... And then he went and talked to the president of the Young Writers' Group, a man called Peter Firth, who late became a bishop.
And the word came back that he understood, but Peter Firth said, would I please enter the play because, to put it candidly, they were very short of entrants. And it really would be nice to be able to have more than one play or two plays from which to select the winner. If I would enter my play it... he understood what I... he understood what I felt and I was probably right, but nevertheless he would say something nice about it in Varsity when he wrote about the competition. So... I happened to have a copy with me. I don't know why or how I did, but I did. Anyway so I entered the play. And sure enough, it did not win. What won was a play by a man called Hugh Thomas who is better known now as a historian of the Spanish Civil War and a member of the House of Lords, and a very, very senior kind of person and very superior in every possible way. And he wrote a rather clever play, I have to say, which postulated that Venice had never been deprived of its independence by Napoleon, had remained an independent republic and so continued to be one in the period of 1939 whenever it was, so that was when the action took place with funny Germans and funny Italians and all the rest of it in this little republic seeking favour from the Doge. And the set was designed by Mark Boxer who was in those days... well, became a very successful cartoonist and man-about-town and shagger of ladies and things like that. And my play was mentioned very nicely by Peter Firth and I didn't go and see Hugh Thomas's play, but they were auditioning for the part of the American ambassador in Hugh's play – I forgot to mention this. And Peter Firth said, 'Why don't you come and audition for the part of the American ambassador?' So I said okay. So I went to the ADC which I'd never been into before and there they all were installed, you know, being important, and I came in and picked up a text and said, 'Why have you got a Nazi in the, you know, why are you having Nazis in a gondola? I mean don't you know what those people do?' And they all went kind of... like this because there weren't any Americans in Cambridge in those days. I did it probably better than I've just done it and at slightly greater length. And they all went, very, very good, thank you very, very much. And I then waited as one does to discover what the result of this audition was going to be. And a couple of days later in Park Street, just up from the ADC where I had my digs, I met a man called Toby Robertson. A very tall, I'm sure, old Etonian. And he said, 'Oh Raphael, yes, I was meaning to get in touch with you'. Well, you know what that means. It means a) he didn't want to because he didn't want you to hear what he had to say, and he'd funked it. So I said, yes, and he said, 'Very, very good audition. Very, very good audition. We all thought you were the best'. And? 'Well, here's the thing actually. I'm sure you'll understand. We sort of felt that we should have a more experienced actor, you know, because the play kind of needs experienced actors. So Peter Firth is going to be the American ambassador, with a sort of Boston accent, you know?' So I said, 'Hmmm' and walked away. And many years later, I'm very pleased to say that I was able to employ Toby Robertson for a very small part in a radio feature. And I was really, really nice to him. Anyway that seemed to be that with the play. I never went to see Mark's... Hugh Thomas's play, I expect it was quite good and Mark's set was very adventurous and all the rest of it.
Born in America in 1931, Frederic Raphael is a writer who moved to England as a boy. He was educated at Charterhouse School and was a Major Scholar in Classics at St John's College, Cambridge. His articles and book reviews appear in a number of newspapers and magazines, including the Los Angeles Times and The Sunday Times. He has published more than twenty novels, the best-known being the semi-autobiographical The Glittering Prizes (1976). In 1965 Raphael won an Oscar for the screenplay for the movie Darling, and two years later received an Oscar nomination for his screenplay for Two for the Road. In 1999, he published Eyes Wide Open, a memoir of his collaboration with the director Stanley Kubrick on the screenplay of Eyes Wide Shut, Kubrick's final movie. Raphael lives in France and England and became a Fellow of the Royal Society of Literature in 1964.
Title: Getting a good review in "Varsity"
Listeners: Christopher Sykes
Christopher Sykes is an independent documentary producer who has made a number of films about science and scientists for BBC TV, Channel Four, and PBS.
Tags: Young Writers' Group, Peter Firth, Hugh Thomas, Toby Robertson
Duration: 5 minutes, 1 second
Date story recorded: March 2014
Date story went live: 13 August 2014