NEXT STORY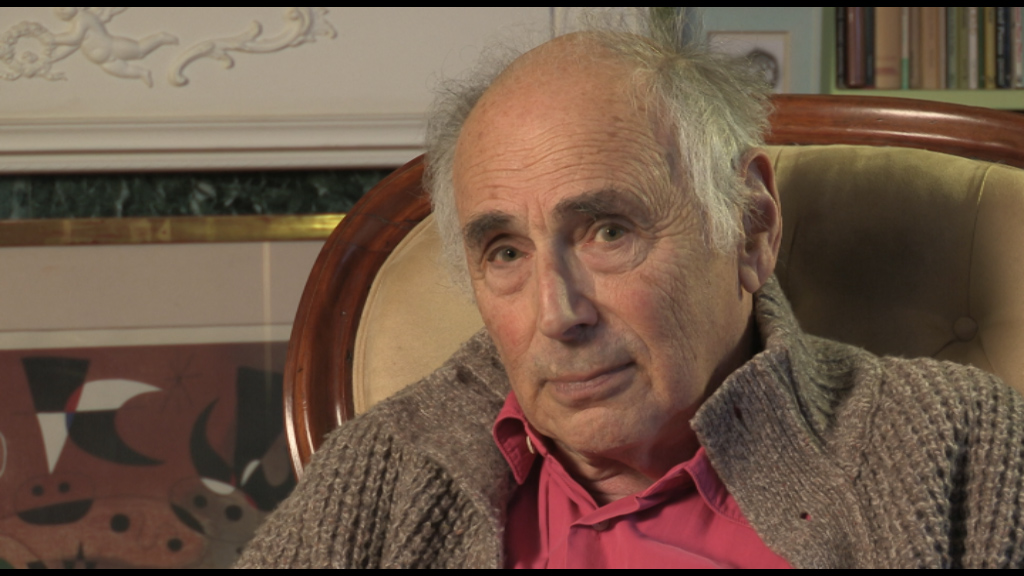 Co-opted into the Footlights revue
How I came to write a musical comedy
1
2
3
4
5
6
...
15
And then my second year ended, and I still hadn't really done anything very much. And then... end of my second year, John Sullivan was, I think, conscious that I had not been pleased at being excluded by him and Becher and had to spend my entire year in digs in Park Street. And he arranged for me to share rooms in the following year with a man called Brian Moore, who wore a tie slide and a correct shirt and all the rest of it and didn't approve of men taking women to the rooms, and he was a pain in the ass British style. But no harm was meant.
Anyway, I was in my rooms when one day Tony Beecher arrived with somebody I didn't know. And his name was Leslie Bricusse. And he was the secretary of the Footlights even though he had only come up the previous year; he'd just been made secretary for the current year which was just beginning. And Tony Becher said, 'Oh Leslie wants... he's very keen to meet you'. And I said, 'Oh, really - why?' And he said, 'Well I was talking to Peter Firth', who was the president by that time of the Footlights, 'and he... I was asking him who wrote the best dialogue in the play competition. And he said you did'. So I thought... I said, 'Oh, that's nice'. Then he said, 'The thing is this, I want to write musical comedies, and there isn't a musical comedy club in Cambridge. I'm going to form a musical comedy club, I want you to write musical comedy. I want you to write the dialogue and I'll write the songs and the music, and Robin Beaumont, who is the Footlights director of music will, you know, orchestrate it and conduct and all the rest of it. What do you say?'
So I said, 'Well, I don't... I don't want to write musical comedies particularly'. I said, 'The only bit of musical comedies that I every listen to when I go to the cinema are the bits between the songs'. He said, 'Well, that's what I want you to write!' Leslie was very smooth. He wore, so to speak, designer specs and a sports jacket with vents at the back and a yellow waistcoat and creased trousers and desert boots and he was very clean. And very keen. So. I said, 'Well, I don't know'. He said, 'Do you think Hugh Thomas would like to do it?' So I said, 'Well, I don't know'. So he said, 'Will you come with me and see him?' So I said, 'You don't need me to come'. 'No', he said, 'you don't understand. I want you to do this. I want you to do this. Because your dialogue is what I need. Don't let me down'.
So we went to see Hugh Thomas in Queens', and Leslie said that he had this idea, you know, he'd seen the play and would he be interested in doing a musical comedy. And Hugh said, 'Well, I don't know, it sort of depends what it was, you know'. So Leslie said, 'Well, you got any ideas?' So he said, 'Well... we could do it in the Balkans with sort of youth leaders and fairies'. And Leslie said, 'Er...youth leaders and fairies?' 'Yes, because then... sort of youth leaders sort of communists and, you know, sort of up for the modern world, and the fairies, sort of, you know, sort of... you know, people like... Dracula, you know, yes, people like that in the Balkans stand for the sort of old way, and there'd be a sort of competition between them'.
Leslie said, 'Yes, yes, hmmm... um, can I think about it?' He said, 'Yes, of course you can. Yes, of course'. I don't think Hugh had any intention whatever of having anything to do with this. But anyway, he was pretty bloody full of himself and he hasn't emptied yet. So off we went back across the mathematical bridge out of Queens' on to Silver Street Bridge, and Leslie said, 'Youth leaders and fairies!' so I was elected.
Born in America in 1931, Frederic Raphael is a writer who moved to England as a boy. He was educated at Charterhouse School and was a Major Scholar in Classics at St John's College, Cambridge. His articles and book reviews appear in a number of newspapers and magazines, including the Los Angeles Times and The Sunday Times. He has published more than twenty novels, the best-known being the semi-autobiographical The Glittering Prizes (1976). In 1965 Raphael won an Oscar for the screenplay for the movie Darling, and two years later received an Oscar nomination for his screenplay for Two for the Road. In 1999, he published Eyes Wide Open, a memoir of his collaboration with the director Stanley Kubrick on the screenplay of Eyes Wide Shut, Kubrick's final movie. Raphael lives in France and England and became a Fellow of the Royal Society of Literature in 1964.
Title: How I came to write a musical comedy
Listeners: Christopher Sykes
Christopher Sykes is an independent documentary producer who has made a number of films about science and scientists for BBC TV, Channel Four, and PBS.
Tags: Cambridge Footlights, Leslie Bricusse, Peter Firth, Hugh Thomas
Duration: 4 minutes, 4 seconds
Date story recorded: March 2014
Date story went live: 13 August 2014