NEXT STORY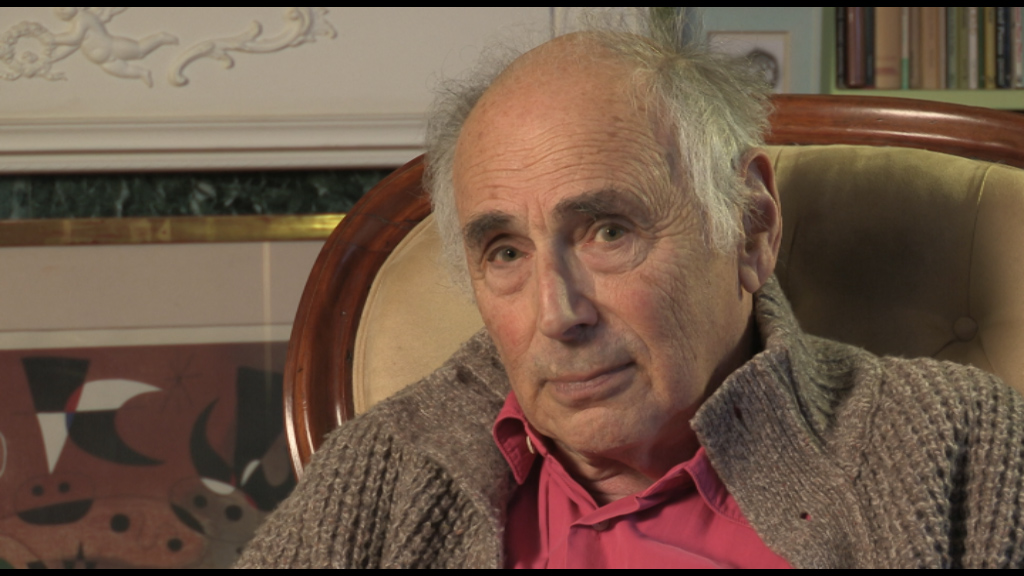 Ancient philosophy loses out to Lady at the Wheel
'Lady at the Wheel' - a runaway success!
1
...
3
4
5
6
7
...
15
Anyway, so we came back to England and I... directed the play of Lady at the Wheel at the Arts Theatre and Leslie directed the songs. And he collected lots of very good-looking girls; he was very good at collecting girls. He did the collecting. And with good voices, and all had 16-inch waists and 36-inch busts and 34-inch hips, and all the rest of it. And he was very keen on statistics.
And we did it, and Leslie wanted the president of the ADC, who was an American called Gordon Gould to be in the musical, and would I talk to him? I'm sure Gordon Gould was a Jew, he was also born in Chicago, probably about a month or two, a year or two before me, but he was very solemn and serious, and since he was by this time president of the ADC, he was not disposed to be brought to play low comedy. But for some reason or other I did persuade him and he came along. Pretty damn condescending he was, but I gave him a terrific scene at the beginning of the second act and when the play opened he was immediately, as people can always tell, immediately... an incredible, vulgar success.
The laughs came quickly, the applause was terrific, the second act began with Gordon Gould doing a number being a hungover potentate at a very long breakfast table. And it was all, went like cream and the houses were packed right through, and Leslie said that people wanted to transfer it to London. And the smart people in Cambridge, Karl Miller who was the editor of Granta and Mark Boxer who was the arbiter of elegance and various other people of course were horrified by the utter vulgarity of this musical comedy, which in all truth was a perfectly harmless piece of nonsense. Somewhat like Salad Days had been or was the play which Sandy Wilson had done, a mock-up of the twenties which was a great success in London.
Anyway, we had a huge hit and no-one could deny it. Varsity offered me a column to write every week, which I was perfectly happy to do. A man called Michael Winner was the editor. Michael was... Michael was a completely kind of Jewy Jew and he didn't give a damn and he actually could have spoken perfectly proper, but he didn't. And he was a smart man who'd had a column in a South London paper before he went up to Cambridge and he was... Michael Winner and his father was also an extremely rich man which never hurt anybody's confidence or not always.
Born in America in 1931, Frederic Raphael is a writer who moved to England as a boy. He was educated at Charterhouse School and was a Major Scholar in Classics at St John's College, Cambridge. His articles and book reviews appear in a number of newspapers and magazines, including the Los Angeles Times and The Sunday Times. He has published more than twenty novels, the best-known being the semi-autobiographical The Glittering Prizes (1976). In 1965 Raphael won an Oscar for the screenplay for the movie Darling, and two years later received an Oscar nomination for his screenplay for Two for the Road. In 1999, he published Eyes Wide Open, a memoir of his collaboration with the director Stanley Kubrick on the screenplay of Eyes Wide Shut, Kubrick's final movie. Raphael lives in France and England and became a Fellow of the Royal Society of Literature in 1964.
Title: 'Lady at the Wheel' - a runaway success!
Listeners: Christopher Sykes
Christopher Sykes is an independent documentary producer who has made a number of films about science and scientists for BBC TV, Channel Four, and PBS.
Tags: Lady at the Wheel, Leslie Bricusse, Gordon Gould, Michael Winner
Duration: 2 minutes, 51 seconds
Date story recorded: March 2014
Date story went live: 13 August 2014