NEXT STORY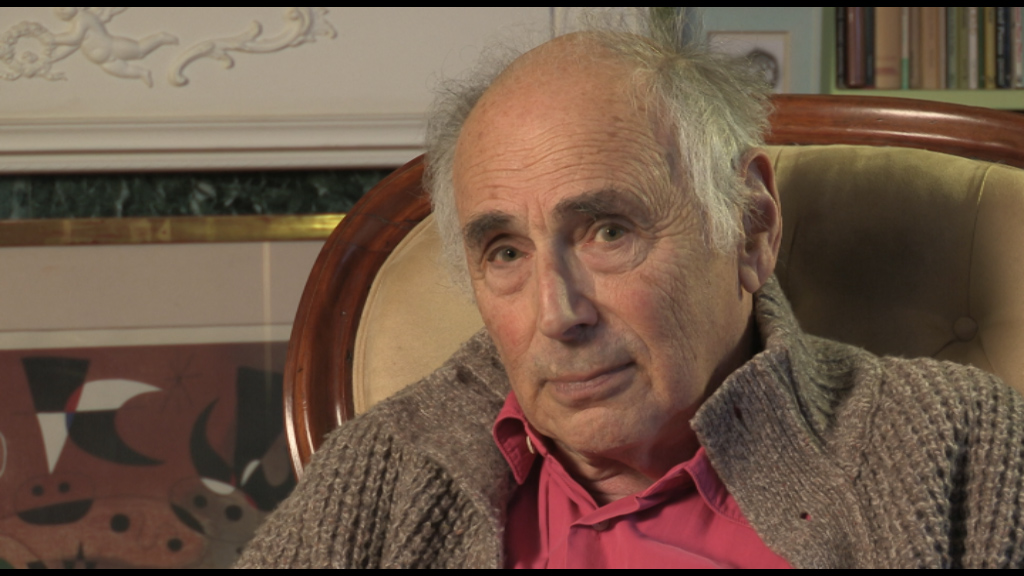 A cynic on the outside, an innocent on the inside
1
...
4
5
6
7
8
...
15
1950s England... our son, Paul, was born in 1958, in February of 1958, and we moved soon afterwards from Rutland Street to Highgate where we took a flat, a ground floor flat. We paid for the key and the furniture and moved into this flat. And the lady who owned the building promised that when the rump of the lease was finished, she would give us a new lease, and she loved children, and Paul could play in the garden, whereas previously we hadn't really got much of a garden. So Beetle was very happy that we should be there. It was a long way from the bridge club, my only complaint about it, but I used to drive in to play bridge, in those days a guy at the RAC you gave him sixpence and he parked your car in Pall Mall for you. So it wasn't too bad.
One day, I went up to the bridge room and I saw on the way up when I looked at the notices, that a man called whatever his name was, a Ghanaian name, had not been elected a member of the Oxford and Cambridge Club. And I though the only qualification to be a member of the Oxford and Cambridge Club was to have been to Oxford or Cambridge. So I said to a very nice man who was always very polite to me, called Guy Coleridge, who was a partner in Knight, Frank and Rutley, and a member of the election committee, 'Guy, why', I think I called him Guy he was quite an old person, 'why haven't they elected that guy, Ateo?' or whatever his name was – I don't know what it was. So he said, 'Oh well the... it was decided that we... we didn't really want him'. So I said, 'He's black, isn't he?' So Guy, 'Yes, yes. That's got nothing to do with it'. So I said, 'Well, actually you know I really like it here and you're all very nice to me, I'm going to have to resign from the club. I can't... I can't be member of a club that won't have a black member'. So he said, 'Freddy, you don't understand. It's not because he's black, it's just the kind of judge he is'. So I resigned the Oxford and Cambridge Club which I was actually quite sorry to do because it was very convenient and they had nice stationery with light and blue headings according to which allegiance you had, so I resigned and I played bridge at Crockford's. I played quite a lot of bridge in those days. I played bridge with my father, also.
And in 1959 summer, I met a man called Tom Maschler who was a young publisher in those days and he was very helpful to me, very helpful. He got me... he got me into Penguins, The Earlsdon Way was in Penguin which was quite an accolade in those days. It's quite an accolade now, I suppose, although I don't look at the Penguin list much any more. And he became very friendly with me, and he wanted me to do stuff with him, rather like Leslie wanted to do stuff with me. But I'd had enough of Leslie Bricusse and I won't even bother to say why, but it was all to do with The Lady of the Wheel, he'd taken the script and given it to somebody else to re-write and all the rest of it. I was displeased and I... I broke with him. He never understood why, he couldn't imagine why anyone would not want to be with somebody who was going to be as successful, as indeed he was and has been, and he continued to be extremely nice to me, but I didn't want any more to do with him. I wanted to be a serious writer.
And I met Maschler and he was, I think, at MacGibbon & Kee in those days and then he went to Penguin, that's how he got me into Penguin, and so on. And he sort of believed in me. He didn't think he did but then he did. And he sort of became very, very friendly in a very kind of aggressive way. I mean intrusive way. He was like that. And very sort of amorous with Beetle, I mean not in a successfully amorous, but he was... like that. He wanted to share everything with you. He was fine.
So we had this house, this place in Highgate and the time came when I was to go and see the lady upstairs, Miss Pearce, about renewing the lease. And I went upstairs and said to Beetle I'm sure it will be fine because you know she said she was going to give us a new lease and she said she like us. I went up stairs and she said, yes I know, I'm terribly sorry but I can't give you a lease for the flat because my sister has just been widowed and she's going to come and live in the flat. So I'm afraid you can't stay. And I said, but we bought furniture and everything, you know. It was quite a lot of money because you told us you were going to give us a lease. And she said, yes I'm really sorry. I'm really sorry. So I went back downstairs and I said to Beetle, I don't know what we're going to do.
We'd... I think finished with the film that Leslie and I were writing for the Rank Organisation about Cambridge, and they were going to make it by the way. And I went out actually to see Sylvia Syms who was a big star in those days. And we went into see Sylvia Syms and Leslie by that time was a practised showbiz guy and he embraced her and everything else and I was not quite used to that stuff. And I said, I admire you very much and I'm glad you're going to be in the film and all the rest of it, and she sort of looked at me like that. That was alright. And in the end, they did make the film with Sylvia Syms and Hardy Krüger, a most unlikely casting, and all the rest of it.
And many years later, I wrote a play in which the director thought Sylvia Syms, then a mature person, would be good at playing the mother. And we went to see her, again it must be 30 years later, and she said, 'Oh hello, we've met before haven't we?' So I said, yes as a matter of fact we have, because I remember coming out to see you when you were, you know, going to be in that Cambridge film that I wrote with Leslie Bricusse. 'Oh yes', she said, 'I remember, and you wouldn't kiss me'. As Alberto Moravia would say, beh le donne - you never know with the ladies. I thought I had been correct did and she, of course, had thought that somehow or other, I'd been too grand to kiss her.
Born in America in 1931, Frederic Raphael is a writer who moved to England as a boy. He was educated at Charterhouse School and was a Major Scholar in Classics at St John's College, Cambridge. His articles and book reviews appear in a number of newspapers and magazines, including the Los Angeles Times and The Sunday Times. He has published more than twenty novels, the best-known being the semi-autobiographical The Glittering Prizes (1976). In 1965 Raphael won an Oscar for the screenplay for the movie Darling, and two years later received an Oscar nomination for his screenplay for Two for the Road. In 1999, he published Eyes Wide Open, a memoir of his collaboration with the director Stanley Kubrick on the screenplay of Eyes Wide Shut, Kubrick's final movie. Raphael lives in France and England and became a Fellow of the Royal Society of Literature in 1964.
Title: Life's ups and downs
Listeners: Christopher Sykes
Christopher Sykes is an independent documentary producer who has made a number of films about science and scientists for BBC TV, Channel Four, and PBS.
Tags: Oxford and Cambridge Club, The Earlsdon Way, The Lady of the Wheel, Penguin, Tom Maschler, Silvia Syms
Duration: 6 minutes, 31 seconds
Date story recorded: March 2014
Date story went live: 10 September 2014