NEXT STORY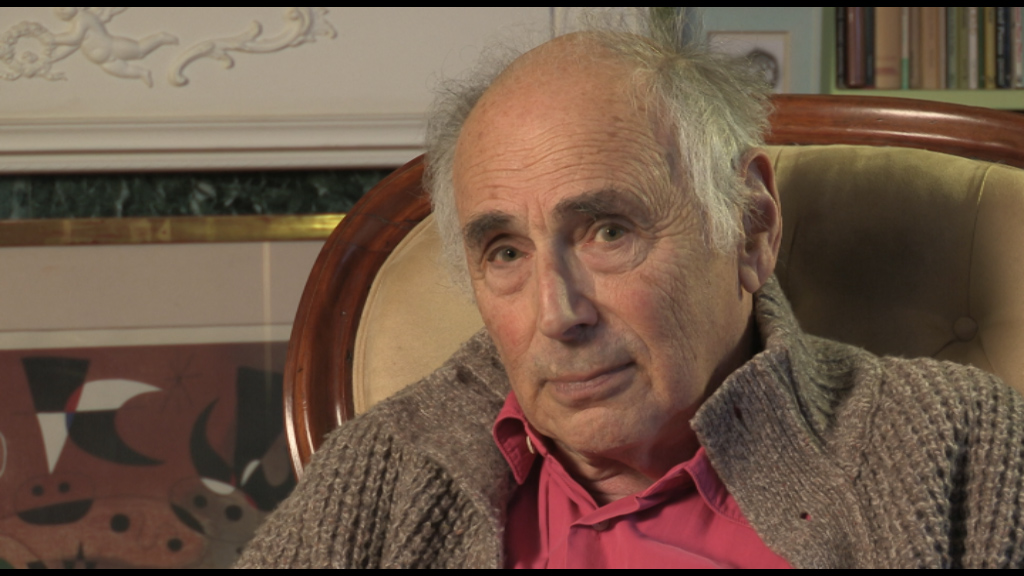 Charlie Lederer and the priceless jade cabinet
How to write 'boney' prose
1
...
5
6
7
8
9
...
15
Looking back on 1959, it was a great watershed in my life. I had finished, before I left London, a book called The Limits of Love which was a very long book about... about Jews in North London, as I think I mentioned before. And when I'd finished it, I... I went to see the publisher, a man called Desmond Flower who had the MC. In those days, a lot of people that one knew of a generation older than oneself had decorations from the war. And it instilled, and still instils in me, a certain respect. Courage is all very well if it's to do with being rude about powerful people in print, but real courage is, to my mind, courage which is physical. And of that I've always had doubts about myself. I haven't been put to any great test, but I'm quite glad I haven't been.
Limits of Love is quite a long book and I had put into it a number of the things about the Jews which I had rather tactfully not broached in the first two novels I wrote. And I went to see Desmond Flower at Cassells, and he was an English chap. And he said, we very much like your book – they published The Earlsdon Way before that – and I'm sure it's going to do very well, but I do feel it's a bit long. It was actually 600 double-spaced pages of whatever it was in those days, foolscap, A4. It was a long book. And, my romantic attitude to being a writer, which did not apply itself to matters like the musical comedy or numbers of the Footlights or things of that kind, but in my fiction I was determined that I had become a writer in order to say exactly what I wanted to say, and I wasn't going to be told how I could make it lighter, more interesting, or make people like me. So, we'd been through that. So, Desmond Flower said, I do think it's a bit long. I immediately said, I'm not cutting out the bits about Auschwitz and Charterhouse and various other things which were more or less well embedded in the piece. And he said, oh, no, no, no. I don't want you to do anything like that. I just think it's a bit long. So, well, you've obviously got some idea of where you think it's too long and I think you should actually now tell me what that is. And, he said, but I don't. Here's what I think you should do, he said. I think you should take this manuscript home with you, 600 pages, and cut 10 words from every page. You'll find you can. And, it will be a much better book if you do. So, I did, and it was.
And, I think, again, mechanically speaking, the best advice is always, indeed, mechanical. It doesn't have much to do with whether or not you should describe more wild flowers as the English used to do to a fare-thee-well at the time when I was first writing, or that one should intrude more sex or less sex, but the bonier the text the more liable it is to endure. Hemingway said something along those lines and now so have I, so that pretty well covers it.
I don't mean I'm incapable of being flowery or various other things, either through an excess of homage to certain models, whether it's Proust or whoever, but in principle the trick is to put it down in such a way that nobody can say, why does he say, 'He answered furiously'. 'He answered' is plenty. 'He said' is plenty. And, quite possibly, 'He answered' and 'He said' can be omitted, because the reader can then import his indignation or something else into the text.
Born in America in 1931, Frederic Raphael is a writer who moved to England as a boy. He was educated at Charterhouse School and was a Major Scholar in Classics at St John's College, Cambridge. His articles and book reviews appear in a number of newspapers and magazines, including the Los Angeles Times and The Sunday Times. He has published more than twenty novels, the best-known being the semi-autobiographical The Glittering Prizes (1976). In 1965 Raphael won an Oscar for the screenplay for the movie Darling, and two years later received an Oscar nomination for his screenplay for Two for the Road. In 1999, he published Eyes Wide Open, a memoir of his collaboration with the director Stanley Kubrick on the screenplay of Eyes Wide Shut, Kubrick's final movie. Raphael lives in France and England and became a Fellow of the Royal Society of Literature in 1964.
Title: How to write 'boney' prose
Listeners: Christopher Sykes
Christopher Sykes is an independent documentary producer who has made a number of films about science and scientists for BBC TV, Channel Four, and PBS.
Tags: The Limits of Love, Desmond Flower
Duration: 3 minutes, 51 seconds
Date story recorded: March 2014
Date story went live: 10 September 2014