NEXT STORY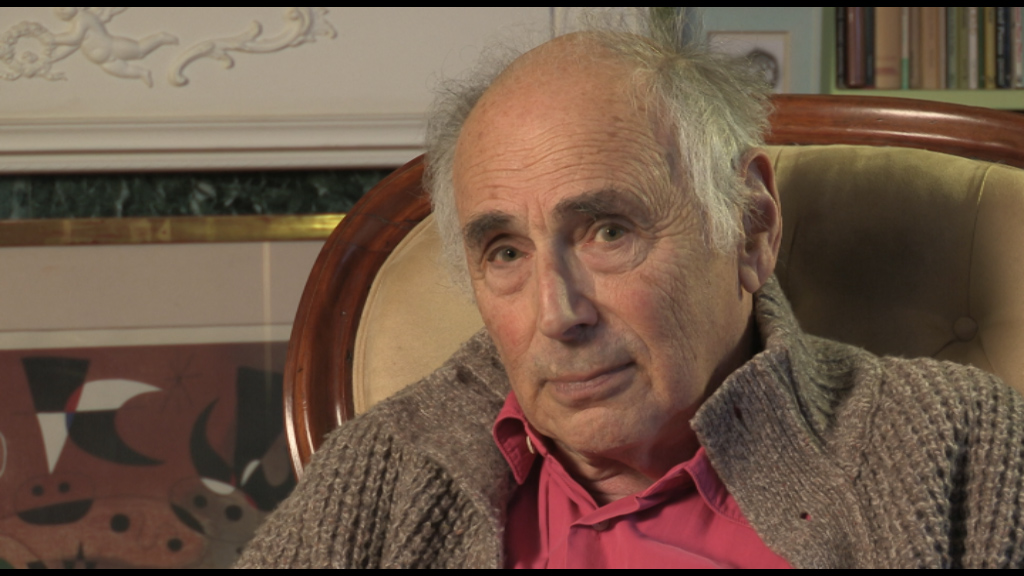 The Limits of Love paves the way for further success
1
...
5
6
7
8
9
...
15
I liked the Americans that I met down there – painters, writers, it was a small village, Fuengirola, in those days and we used to play tennis on a court owned by a German who was never there, who was doubtless no better than he should be. And it was a tiled court, which I've never played on before or since, fantastically fast and most enjoyable and there was a pool next door, and all the rest of it. And then in the afternoons we used to play soccer. There was a bunch of various people, including several black people that I had not known. I didn't really know any black people before that, except for a few West Indian writers that I'd met in London. So, it was... it was a liberation. I don't know whether I felt more grown up, but I felt less grown down, by which I mean I did not feel rooted by some kind of obligation to be either more British than the British or something of that kind. There's a comedy in all of this which is one of the reasons why the tone that I take about myself, and to some extent about life, is sort of camouflage; it's... it's serious but I'm conscious also of the absurdity. My life as a Jew, whatever that means since I don't actually go to synagogue or take any great interest, at least not until recently, in a purely historical way in Jewish… in the Jewish past. Nevertheless, I sort of think it comic that I should have what has been, after all, a pretty enjoyable and easy life, and at the same time be very conscious of injustices and scandals, not only in regard to Jews, by the way, although they do accumulate, I confess, and if I was very solemn about those things I would be false to the happiness which, thanks to Beetle and my children and good luck, I have been granted. So, oddly enough, although I grumble a lot, I don't like to grumble about my own condition, because that ain't actually all that terrible. I can do it, but it's not all that terrible.
But, it was a liberation to be in Spain, and I did not look forward to going back, but once I'd won this Lippincott prize, which was quite a lot of money in those days, and I also had a small advance from the book which was going to be published, the same book, in London so I looked forward to that. So, I felt quite good, so in the end it was decided that Beetle would fly home with our small son, Paul, from Gibraltar and I would drive back to England. So, I left them at Gibraltar and set off to drive in the car which was not, at that point, at its best. First of all, I discovered later that it actually had been two crashed cars that had been put together, which is not, I don't think, any great scandal as long as it works, and, it did work pretty damn well but I had rusted effectively the silencer, as the Americans call it, and the little guy from Fuengirola who soldered things together, he did it pretty damn well, you know, only could do so much with it. So, I drove more or less 25 miles an hour from Gibraltar all the way up through Spain into France and across Les Landes and all the way up to Paris. And it took me a long time and I was... I had terrible migraines in those days and I remember I was crossing Les Landes and I had such a headache that I got out of the car and parked it and just lay down, literally in the ditch and went to sleep. And I lay there for four or five hours. Nobody gave a damn, of course, or even noticed that I was there, and then off I went again.
And, I got to Paris and I met a man called Julian Jebb who later became quite a sort of posh little person in BBC television. I'd known him in Cambridge because I wrote a number for him which he… well, not for him, but I wrote a number about Somerset Maugham: 'Willie, Willie, Willie Somerset Maugham, you're at the top of the literary form, you'll be going on fine till you're 99, Willie, Willie Somerset Maugham', which Julian Jebb performed in the Footlights after the one that I had been in with Jonathan Miller and Leslie Bricusse. So, I met him and I met a woman called Gillian Tindall and somebody else. I think they were all Catholics, I'm not sure. I don't really know whether people were Catholics or not, I didn't much care. And I had that sort of sinking feeling, which I never fail to have when I meet people that I know in foreign places and when I know that they are somehow part of the London establishment which I'm not a part of. I don't think I could never have been a part of it. I suspect I could easily have been a part of it, but there's a wonderful story that Kafka wrote about a man who goes to an office building and there's a waiting bench, or a chair outside an office that he wants to go to. And the door is half open and light spills out from the office into the dark corridor. And the man sits there and he sits there all day and eventually a man comes to the door and says to him, from inside the office, 'Have you been waiting long?' And he says, 'Yes, I've been waiting all day'. And the man says, 'Ah, because this door was open all day, but now I'm shutting it'. Whether that's the Jew dans ses oeuvres or what, it's something which has certainly happened to me a good deal. I've been very foolish about reluctance to push myself forward, as my father would say. I can imagine wry smiles on this topic in certain quarters, nevertheless, it's actually quite true.
So, I drove north and I met these people and I had this sort of awful premonition of what it was going to be like to be back in England. Not that they weren't perfectly nice to me, and all the rest of it. I just felt completely reduced by their company, even though they doubtless find me amusing or domineering or anything else that anybody may or may not say about me, much I bloody care.
Born in America in 1931, Frederic Raphael is a writer who moved to England as a boy. He was educated at Charterhouse School and was a Major Scholar in Classics at St John's College, Cambridge. His articles and book reviews appear in a number of newspapers and magazines, including the Los Angeles Times and The Sunday Times. He has published more than twenty novels, the best-known being the semi-autobiographical The Glittering Prizes (1976). In 1965 Raphael won an Oscar for the screenplay for the movie Darling, and two years later received an Oscar nomination for his screenplay for Two for the Road. In 1999, he published Eyes Wide Open, a memoir of his collaboration with the director Stanley Kubrick on the screenplay of Eyes Wide Shut, Kubrick's final movie. Raphael lives in France and England and became a Fellow of the Royal Society of Literature in 1964.
Title: A farewell to Spain
Listeners: Christopher Sykes
Christopher Sykes is an independent documentary producer who has made a number of films about science and scientists for BBC TV, Channel Four, and PBS.
Tags: Franz Kafka
Duration: 6 minutes, 23 seconds
Date story recorded: March 2014
Date story went live: 10 September 2014