NEXT STORY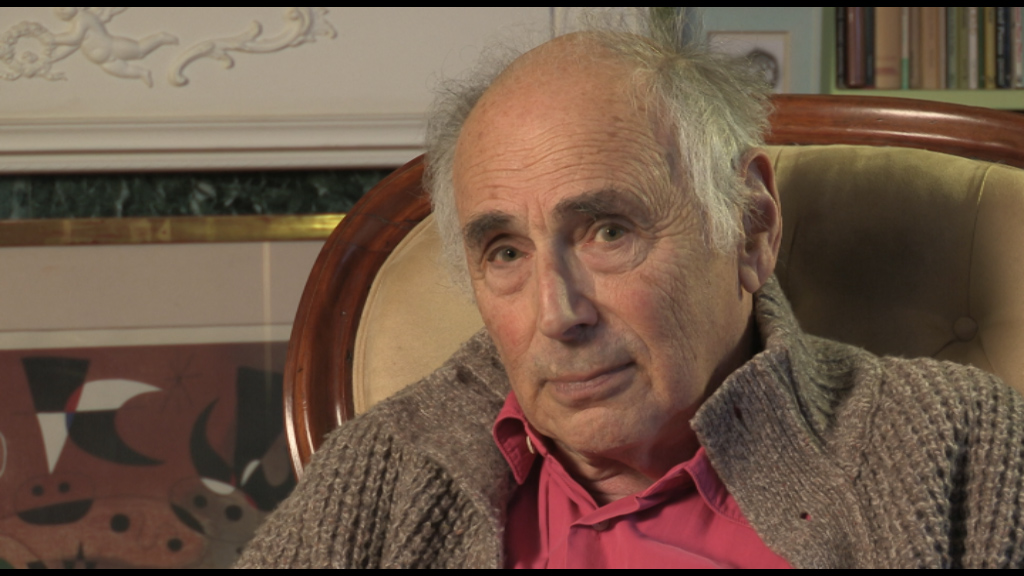 Play the text, not the subtext
Writing screenplays for television
1
...
5
6
7
8
9
...
15
I was incredibly fortunate, when I went to see Stella Richman because independent television had just started. The good fortune is this: if you're interested in doing anything, you want to do it at a time when people want more product than they can get hold of. Then, you can write not only good stuff, but you get paid for it, and it's accepted, and all the rest of it. So, I went there and Stella said, what do you want to do? And I said, I haven't any idea. What's a television script look like? I think I might have written one for the BBC which was turned down, even though they said it was the best script they'd ever had. Yes, that's quite true, before we left England: best script we've ever had, unfortunately we can't do it, which means the word 'Jew' appeared in the script. Anyway, that was that. Stella said, well, I think, you know, I'd like you to do some things for us. She was actually assembling a stable of writers. A lot of them lasted pretty damn well. I mean, Clive Exton, and a number of people whose names I'm sorry to say I can't now recall but actually were very famous in their day. Anyway, she sent me off to do a screenplay... 45-minute screenplay – ideal – of a little short story by Truman Capote called Answered Prayers, which contained a kind of Leslie Bricusse figure in it, too, as a sort of fixer and smart arse around this place, and I managed to do all of that stuff quite well and transferred it to England. And she liked it very much. Now, the great thing was, in the 1960s, you wrote a piece… I wrote these plays in three days. I wrote three days to write 45-minute piece, one day to correct it, and then on Friday I sent it off to Stella. She did have a script editor who occasionally raised perfectly sensible, or not sensible points, but basically they were in such a hurry that they just… Well, I did good stuff and she liked it.
So, I began to be regularly employed by Stella so it would arrive on her desk on the Friday afternoon. She might ring me at the beginning of the week to say, do you think you could... and the week after that you'd be in rehearsal. So, I had during those months of 1960, beginning of '61, I wrote, I suppose four or five what were, in those days, called plays for ITV. We got very good casts and I had the priceless experience of going to rehearsal and working with professional actors regularly. And I was very innocent and somewhat amazed, I mean, I remember I went… I wrote one thing called A Well Dressed Man which was a very nice plot. I'm not good at plots. I tend to rely on imagining what your life is like, what it was like, what it will be like, what the woman that you told me about who'd… etc. That's what I'm keen on. But in this case I thought of a plot which was of a man who was so lonely that when the police advertised for a well dressed man who might have seen somebody accused of murder in a pub at a certain point, that he should come forward, my lonely little chap comes forward and secures the acquittal of a manifest murderer. And, the second half, I think there were always three halves with the commercial break, the second half began with a knock at the door, and he opens the door and this huge guy played by an Australian actor called Ken Warren says, 'Hello, friend'. And in the end, the poor little guy has to poison this man before he completely ruins his life. Anyway, I remember that because I used to type these plays out. I used to, occasionally, smile at my own jokes and all the rest of it; basically I just did the stuff. It was easy. It was easy.
Born in America in 1931, Frederic Raphael is a writer who moved to England as a boy. He was educated at Charterhouse School and was a Major Scholar in Classics at St John's College, Cambridge. His articles and book reviews appear in a number of newspapers and magazines, including the Los Angeles Times and The Sunday Times. He has published more than twenty novels, the best-known being the semi-autobiographical The Glittering Prizes (1976). In 1965 Raphael won an Oscar for the screenplay for the movie Darling, and two years later received an Oscar nomination for his screenplay for Two for the Road. In 1999, he published Eyes Wide Open, a memoir of his collaboration with the director Stanley Kubrick on the screenplay of Eyes Wide Shut, Kubrick's final movie. Raphael lives in France and England and became a Fellow of the Royal Society of Literature in 1964.
Title: Writing screenplays for television
Listeners: Christopher Sykes
Christopher Sykes is an independent documentary producer who has made a number of films about science and scientists for BBC TV, Channel Four, and PBS.
Tags: A Well Dressed Man, Stella Richman
Duration: 4 minutes, 4 seconds
Date story recorded: March 2014
Date story went live: 10 September 2014