NEXT STORY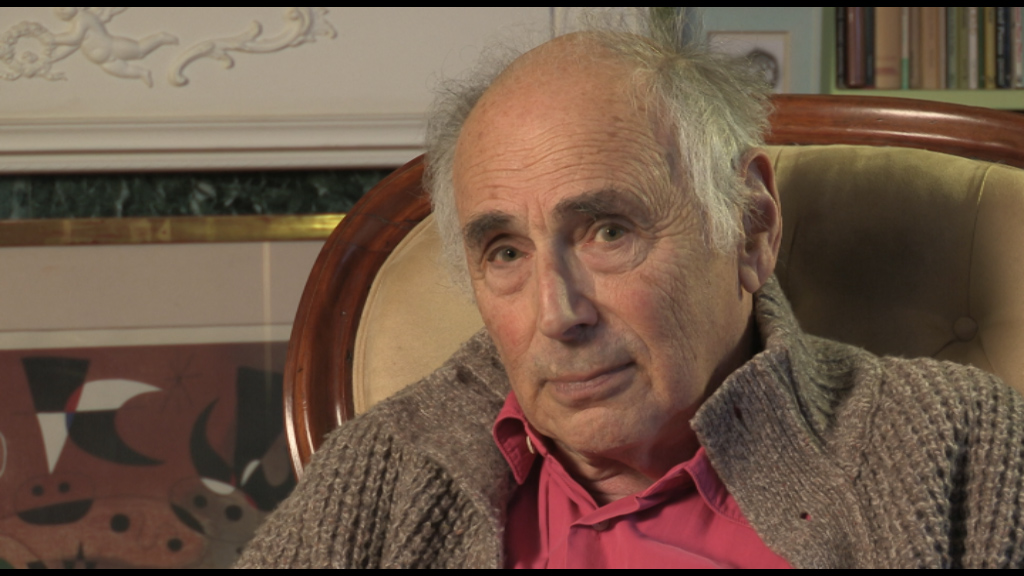 Meeting Dr Raphael
Going south for the winter
1
...
7
8
9
10
11
...
15
His grandfather had been involved in building the first tankers for Shell, so he went to see Marcus Samuel, a founder of Shell who also had a bank in the... in the city, because he had told the Jannis that he would help them. So Joe arrived and Marcus Samuel himself came down – unlike people nowadays who send their assistants when they aren't anybody themselves anyway – Marcus Samuel himself came down with his assistant and he said to the young Janni in 1938, 1939, 'What do you want to do?' So Joe said, 'Well, in many ways I would like to be in the cinema'. So Marcus Samuel turned to his clerk and said, 'Do we have any film producers who are clients of the bank?' And he said, 'Oh yes, sir, we... Yes, my lord' – because he was Lord Bearsted by then – 'yes, my lord, we have three'. So Bearsted said, 'Well, do any of them owe us money?' 'Oh yes, they all owe us money'. 'Well, who owes us the most money?' A man called John Sutro, quite a famous person actually, and a very nice one, too, by the way because I had some contact with him many years later.
So Joe got a job with John Sutro. He was then interned eventually released, he worked for the Rank Organisation and did a couple of films, particularly a thing called A Town Like Alice, which was quite famous in its day, with Peter Finch. And then he broke away and he formed a company to make advertisements and things, you know, sort of commercials for commercial television, and did very well with it, and now he wanted to make a movie about the swinging London in many ways. So John Schlesinger and I met and talked, and they had a piece of paper which had been written by Godfrey Winn, who was a very famous journalist in those days, who was covertly gay because that's what gays were in those days, and he thought he had a great sympathy with women – again, not an unknown facet of being gay. And we went to see Godfrey Winn about a thing which he had called Woman On Her Way, which I didn't think was really a title to set them alight, but never mind, one thing at a time. And they were going to pay me a bit more than I got on Nothing But the Best, which had very good notices and all the rest of it, so I was quite well placed. And I said various things to Godfrey Winn and he said to them, 'He frightens me, he frightens me!' I don't know why I frightened him, except that I sort of had a kind of aggressive idea of what ought to be in a film; there should be more what I still call 'stuff'.
We talked to him and then I said to them it's no good, I'll do something. And we had bought a house in the Constable country quite near where we did before, near Bergholt, but slightly nearer London, in a place called Langham, The Wick. Nice country house, but we had no central heating and it was the winter of 1962-63, so we decided to go down to the south of France, and I said I would write the script there in the south of France, whatever it was going to be, about this woman on her way. And I had one of those moments of... I think it's nothing to do so to speak with me, but a kind of million dollar moment, and I said to John it really ought to be called Darling. I mean, you can't buy that. You can't rent people to think of things like that, and you can't even God knows for sure you'll do it yourself, but it was, to say the least, the word. And I wrote a screenplay down there and John came down to stay with us. Very sweet, very nice, took us out to the Hotel de Paris in Monte Carlo where the roof opens in the middle of your dinner and... lots of laughs. John was in many ways a person with whom I had some quarrels, disagreements and all the rest of it, but as the dead can be, you know, where is he now? Because he was such enormous fun to be with, very funny, very good mimic, and also a great sender-up of himself, except of course when there was a bigger gallery than two or three and then he would become a rather bigger puss. Not that he was ever very large, except in circumference.
So suddenly I was, sort of, in the movies. But of course I was also not in other movies, like John had enemies. Tony Richardson didn't get on well with John, so one was conscious immediately of all the little schisms which of course apply in the arts and in life everywhere. But quite candidly it was going pretty damn well and the central heating was being put into The Wick. We stayed in a little place called Le Rouret, and one of our neighbours across the road was a very quiet person and I was sitting – I don't know what I was doing, reading or whatever it was when the weather improved in the garden, although we had snow – and this very quiet person came up and said, 'What are you reading?' And it was Peter Churchill, a famous secret agent in his day who had had this great affair with Odette, and it so happened that in the period of our time in England between 1955-1959 when we left, I had not only ghosted a book by that man called Jacques Doneux, of whom I began to tell this protracted story, but also I ghosted The Memoirs of Maurice Buckmaster, who was the head of the French section of SOE, and Peter Churchill had figured in it quite a lot. Buck was an Old Etonian. He had been accused of having betrayed a number of his agents, or not looking after them well enough, but his view of all of that was very British, very British officerish. I think he'd been in the Secret Service for a very long time, although he played the sort of amateur role, and he said, I commanded, you know, a very dangerous unit that was constantly exposed to danger. Everybody knew it and I think that my casualty rate was something of the order of 40%; no commander in the field hopes to do much better than that. And he was a man... I don't think he had no conscience, but he wasn't riven with guilt. And he told me that Peter Churchill and Odette had been captured, and she had been tortured, although Churchill had not because his name was Churchill, even though he wasn't actually a Churchill at all in the Winston sense. Buck said, well of course the reason they were captured was that they were in bed with a look-out posted at the bottom of or outside the hotel where they were staying, but they made so much love-making... they made so much noise making love that they didn't hear him whistle to warn them the Gestapo were arriving. These are the things that don't tend to get into books, and it didn't get into the one that I wrote either.
Born in America in 1931, Frederic Raphael is a writer who moved to England as a boy. He was educated at Charterhouse School and was a Major Scholar in Classics at St John's College, Cambridge. His articles and book reviews appear in a number of newspapers and magazines, including the Los Angeles Times and The Sunday Times. He has published more than twenty novels, the best-known being the semi-autobiographical The Glittering Prizes (1976). In 1965 Raphael won an Oscar for the screenplay for the movie Darling, and two years later received an Oscar nomination for his screenplay for Two for the Road. In 1999, he published Eyes Wide Open, a memoir of his collaboration with the director Stanley Kubrick on the screenplay of Eyes Wide Shut, Kubrick's final movie. Raphael lives in France and England and became a Fellow of the Royal Society of Literature in 1964.
Title: Going south for the winter
Listeners: Christopher Sykes
Christopher Sykes is an independent documentary producer who has made a number of films about science and scientists for BBC TV, Channel Four, and PBS.
Tags: Darling, Marcus Samuel, John Schlesinger, Godfrey Winn
Duration: 7 minutes, 19 seconds
Date story recorded: March 2014
Date story went live: 10 September 2014