NEXT STORY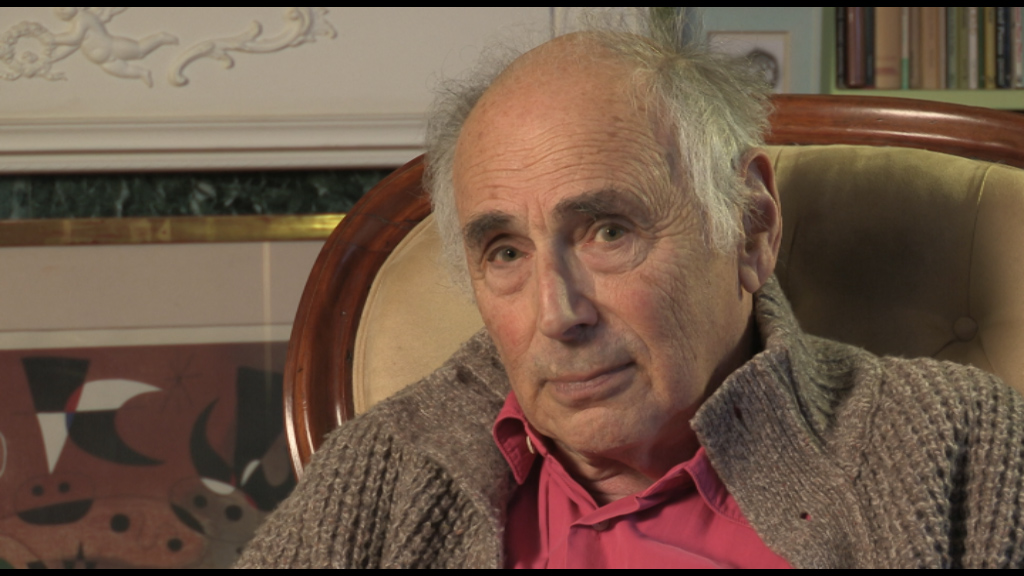 Our holiday home in the Dordogne
In the limelight over the Six-Day War
1
...
8
9
10
11
12
...
15
In 1967, we were living in Seymour Walk and the Six-Day War broke out. I'd just won the Oscar the previous year, and when the Six-Day War broke out the antique dealer on the corner, who was ex-commander RN said to me, 'Well, I must say you people have done very well. You've done very, very well'. He said, 'It was an absolute master stroke, that strike through the Sinai, and of course the other thing was the bombing of the Egyptian airfields, so I really have to congratulate you'. So I said, 'Honestly, it really isn't anything to do with me. You know, I don't have anything to do with Israel'. 'No', he said, 'I know, I think... you know what I mean, very very good tactics, very good tactics'. And actually at the time of the Six-Day War I was convoked by a man... the culture man at the Israeli embassy with a number of other people, including Harold Pinter, George Steiner and I don't know who, to form a, sort of, writer's committee in support of Israel, which at that time looked to be on the verge of calamity. It actually wasn't, but it certainly looked like it, and so the English press thought.
So we had this committee, and I remember very well discussing what would happen if the war went well, which it quite quickly did, and we were then told by the people of the Israeli embassy that Israel had no intention whatever of expanding its borders. David Ben-Gurion was very keen incidentally, although by that time not in power, that the Israelis should immediately return to the Arabs all of the land which they had conquered. I think he didn't think that about Jerusalem, but he thought that about the rest of it.
Anyway, I was actually on the Nine O'clock News in a deputation to Wilson, the only time I ever made the Nine O'clock News, and I don't think what I said was very witty, but anyway, there we were. And when the war was won and the Israelis perfectly understandably were not in a great rush to give back what they had won with their blood, and which after all had been a war which had been forced upon them... I remember Harold Pinter saying to me after the war, 'Well, we've given the Arabs a bloody nose'. I don't think Harold would particularly wish this to be very well known, because he later became virulently anti-Israel because, of course, like many people, he was a great moralist about everybody's conduct except his own, which was not always of the highest order. But, 'il faut pas le dire' as the Frogs say.
Born in America in 1931, Frederic Raphael is a writer who moved to England as a boy. He was educated at Charterhouse School and was a Major Scholar in Classics at St John's College, Cambridge. His articles and book reviews appear in a number of newspapers and magazines, including the Los Angeles Times and The Sunday Times. He has published more than twenty novels, the best-known being the semi-autobiographical The Glittering Prizes (1976). In 1965 Raphael won an Oscar for the screenplay for the movie Darling, and two years later received an Oscar nomination for his screenplay for Two for the Road. In 1999, he published Eyes Wide Open, a memoir of his collaboration with the director Stanley Kubrick on the screenplay of Eyes Wide Shut, Kubrick's final movie. Raphael lives in France and England and became a Fellow of the Royal Society of Literature in 1964.
Title: In the limelight over the Six-Day War
Listeners: Christopher Sykes
Christopher Sykes is an independent documentary producer who has made a number of films about science and scientists for BBC TV, Channel Four, and PBS.
Tags: Six-Day War, Israel, Harold Pinter
Duration: 2 minutes, 40 seconds
Date story recorded: March 2014
Date story went live: 10 September 2014