NEXT STORY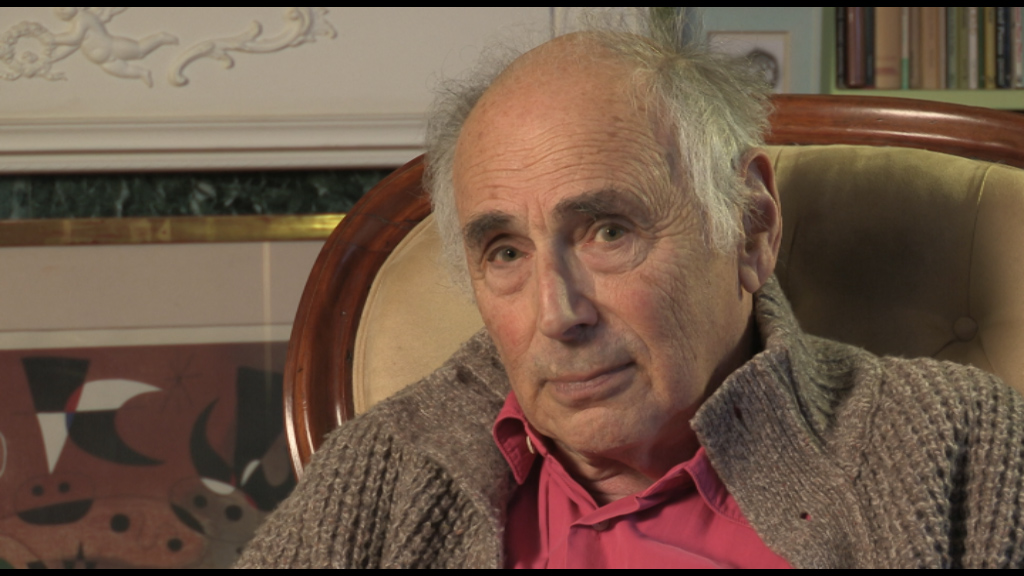 Audrey Hepburn works her charm
Tribulations surround the making of Darling
1
...
8
9
10
11
12
...
15
The writing of Darling lasted a very long time, because I began working with John and Joe, I suppose, some time... well, it has to be sometime early in... late in 1962, and the film was eventually shot in 1965. That's not unusual now, but it was a very long gap, and I didn't get paid because I didn't ask for money, which was foolish of me, but I've got this, sort of, terrible British-Jewish hang-up about asking for money. It's really stupid, but there it is.
Anyway, I got quite tired of it, and eventually John kept saying, 'They don't like the script, dear, they don't like the script, dear', which people always say that when they don't like the project or whatever. Always, the writer is the scapegoat in the movies. And we buggered off to Greece and then we came back to Rome the second time, when we went to live in Vigna Clara, and they had got somebody else in to do some work on the script, and since I hadn't been paid in a very long time I took a rather sour view of them having got somebody in to do some work, which was dreadful and none of which scarcely appeared in the movie, but I was disillusioned because I thought we were friends, and of course there aren't any friends in the business and I should've known that, but I still don't really know it, because I expect people to love me. Some do.
So I was fairly disillusioned. I did go to the shooting of Darling, when they were shooting in Italy, but previous to that I had seen the rushes in London and I said to them that they were dreadful and that they were wrecking the whole film, and I was right, and most of the stuff I'd seen was actually never in the movie, the terrible scenes at Lords with Julie looking like God knows what, and Dirk looking like a sort of suburban hairdresser, it was all dreadful. Anyway... Dirk was actually very good in the movie by the way, very good. He did say to me on one occasion when we were doing Darling, 'I find... I find this character very weak in this scene', and I heard myself say, 'Why the fuck do you think we asked you to do it?' So I wasn't always the mellow figure which sits here now.
Anyway. We sort of got over it with success and all the rest of it and I, Julie was extraordinary but not interesting. She couldn't say a line to save her life. Chat was just beyond her. I mean, she... if she could mispronounce anything or mis-emphasise anything she would, but in that movie she does have an extraordinary quality. All the rawness of her back story, whatever it is – I know a bit of it and I certainly don't intend to rehearse it in case I am wrong, or indeed right – but she was... she was that girl. Ken Tyler rather disobligingly said, 'She's an identikit girl', and the answer is: so? It was put together from a number of very good ideas, but actually it was pretty damn good. One or two of the two very good lines which live. I remember, when she had an abortion Dirk comes to see her, and she says, 'Look after the fishes, poor little things!' which I thought was quite nice.
There are a few good lines. One of them I have from a friend of mine actually, when she was... when he discovers that Julie is being unfaithful to him with Larry Harvey, and they're on the escalator and she's saying, we should take a taxi, and Dirk says, 'I don't take whores in taxis'. And Julie then says to him in a very kind of strained Cockney voice, 'A pound's not enough!' And he said, 'Oh, shut up'. 'A pound's not enough!' That was all taken from the story. It was... Guy Ramsey's wife was angry with him because he played too much bridge and pulled this particular trick on him in the Piccadilly underground, and I lifted it. If you keep your ears open you hear quite a lot of good lines. There were some good lines in Darling. I really like the film and I've seen it several times since, and it's held up pretty damn well. Ned Sherrin said it was a very bad script – that shows how good it was.
Born in America in 1931, Frederic Raphael is a writer who moved to England as a boy. He was educated at Charterhouse School and was a Major Scholar in Classics at St John's College, Cambridge. His articles and book reviews appear in a number of newspapers and magazines, including the Los Angeles Times and The Sunday Times. He has published more than twenty novels, the best-known being the semi-autobiographical The Glittering Prizes (1976). In 1965 Raphael won an Oscar for the screenplay for the movie Darling, and two years later received an Oscar nomination for his screenplay for Two for the Road. In 1999, he published Eyes Wide Open, a memoir of his collaboration with the director Stanley Kubrick on the screenplay of Eyes Wide Shut, Kubrick's final movie. Raphael lives in France and England and became a Fellow of the Royal Society of Literature in 1964.
Title: Tribulations surround the making of "Darling"
Listeners: Christopher Sykes
Christopher Sykes is an independent documentary producer who has made a number of films about science and scientists for BBC TV, Channel Four, and PBS.
Tags: Darling, Julie Christie, Dirk Bogarde
Duration: 4 minutes, 38 seconds
Date story recorded: March 2014
Date story went live: 10 September 2014