NEXT STORY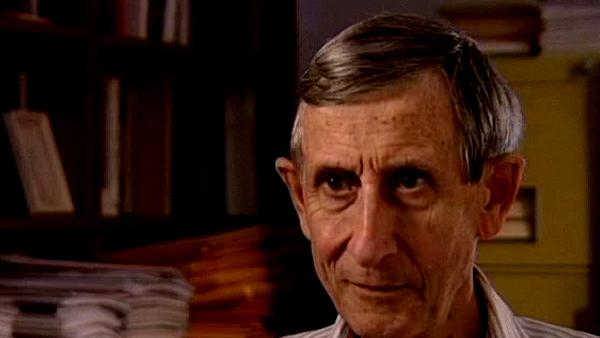 Project Orion: background
Edward Teller: Like a spoilt brat
1
...
10
11
12
13
14
...
16
And the interaction with Teller was delightful, because we fought like cats. He's a very emotional guy, as is well known, so when we disagreed he would very often just go off in a huff and throw a tantrum and say, 'I'm going to quit if I don't get my way,' and then Freddie de Hoffman would be scared because he didn't want to lose Edward Teller, so Freddie would then decide that things had to be done the way Teller wanted. So he would always win the argument by throwing a tantrum. But I was quite happy because I knew it would all pass over in a couple days, and it was just an interesting human spectacle to watch Teller in action. So I never took it personally, and then in two days Teller would have forgotten or would have had a new brilliant idea and we'd all be happily working together again.
[Q] I mean, as you said, this is 2 years after the Oppenheimer resolution, of severing his ties with the AEC and the community... the physics community was certainly unhappy with Teller's behaviour. Did it manifest itself at San Diego during 1956?
No, the people there were all Teller's friends, more or less. I mean, Freddie had been very close to him, Freddie de Hoffman who was the boss, and I think everybody there was basically on Teller's side. I mean not that they approved of what he'd done in the hearings, but we all found... I mean, we knew Teller was a spoilt brat, that was all, I mean, that he was power hungry and he was unscrupulous and... and he would behave in a brattish way, but still he was somebody you could work with and, and he always produced these brilliant ideas. So we could tolerate him very well, whether we agreed with his politics or not.
Freeman Dyson (1923-2020), who was born in England, moved to Cornell University after graduating from Cambridge University with a BA in Mathematics. He subsequently became a professor and worked on nuclear reactors, solid state physics, ferromagnetism, astrophysics and biology. He published several books and, among other honours, was awarded the Heineman Prize and the Royal Society's Hughes Medal.
Title: Edward Teller: Like a spoilt brat
Listeners: Sam Schweber
Silvan Sam Schweber is the Koret Professor of the History of Ideas and Professor of Physics at Brandeis University, and a Faculty Associate in the Department of the History of Science at Harvard University. He is the author of a history of the development of quantum electro mechanics, "QED and the men who made it", and has recently completed a biography of Hans Bethe and the history of nuclear weapons development, "In the Shadow of the Bomb: Oppenheimer, Bethe, and the Moral Responsibility of the Scientist" (Princeton University Press, 2000).
Tags: United States Atomic Energy Commission, General Atomics, 1956, San Diego, Oppenheimer hearings, Edward Teller, J Robert Oppenheimer, Frederic de Hoffman
Duration: 2 minutes, 4 seconds
Date story recorded: June 1998
Date story went live: 24 January 2008