NEXT STORY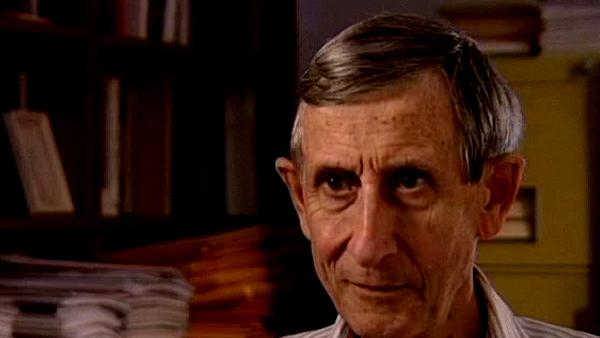 Positions on further weapons research
Matthew Meselson's opposition to chemical and biological weapons
1
...
11
12
13
14
15
16
It's a very long history of course. I was very delighted to have Meselson as a colleague and I learned from him a tremendous lot about biological weapons. Of course he knew everything and we were both cleared for the secret information, so we knew everything that had been done. The United States had a pretty massive programme at that time and we had all kinds of weapons in stockpile, various lethal bugs and various kinds of delivery systems. And it was obvious to both of us that this made absolutely no sense, that there was no conceivable military use for these things that would, from our point of view, make any sense at all, again quite apart from the ethics, and that one should be able to make a strong case to get them abolished. And that Meselson actually did and it happened about, I guess about, I don't know when it was, six years later, when Nixon was President, that by good luck Meselson lived next door to Henry Kissinger and he got to know Henry Kissinger and he persuaded Henry Kissinger that this biological weapon programme was... terribly dangerous, and if it got in the hands of terrorists could be extremely lethal, and was actually useless from our... from our own point of view. So he persuaded Kissinger and Kissinger persuaded Nixon, and Nixon unilaterally decided then to abolish the whole programme, which was one of the major steps forward, I think, towards sanity. So I give Nixon enormous credit for that. So the United States programme was completely abolished, stock piles were destroyed and the weapons lab at Fort Detrick was converted to peaceful uses, which it still is. So that that was a huge step forward. Then about a year later we negotiated with the Russians at the biological weapons convention, which made the thing bilateral, and as we now know the Russians cheated, and of course that's very sad, I mean, that the Russians signed the convention but continued their programme after we stopped. But it's still true that the convention was nevertheless very valuable and I think it's a fine example of the fact that an unverifiable treaty is still useful. This was unverifiable. There's no way we could tell that the Russians were cheating until after the collapse of the Soviet Union. But it's still good to have a treaty because it gives you a stick to beat them with, and... and it's... from a legal point of view it's an enormous help to have an agreement which they signed so that whenever we get evidence that they've been cheating, as we often do, we can take them up and protest publicly and appeal to the United Nations and generally embarrass them. So it is, I think, a very useful thing to have, the treaty. Without the treaty we'd have no way of even complaining. So although treaties are imperfect instruments, but they still are very helpful. So I'm a 100% behind the treaty, no matter how much the Russians cheat.
Freeman Dyson (1923-2020), who was born in England, moved to Cornell University after graduating from Cambridge University with a BA in Mathematics. He subsequently became a professor and worked on nuclear reactors, solid state physics, ferromagnetism, astrophysics and biology. He published several books and, among other honours, was awarded the Heineman Prize and the Royal Society's Hughes Medal.
Title: Matthew Meselson's opposition to chemical and biological weapons
Listeners: Sam Schweber
Silvan Sam Schweber is the Koret Professor of the History of Ideas and Professor of Physics at Brandeis University, and a Faculty Associate in the Department of the History of Science at Harvard University. He is the author of a history of the development of quantum electro mechanics, "QED and the men who made it", and has recently completed a biography of Hans Bethe and the history of nuclear weapons development, "In the Shadow of the Bomb: Oppenheimer, Bethe, and the Moral Responsibility of the Scientist" (Princeton University Press, 2000).
Tags: USA, USSR, Fort Detrick, The Biological Weapons Convention, Matthew Meselson, Henry Kissinger, Richard Nixon
Duration: 3 minutes, 29 seconds
Date story recorded: June 1998
Date story went live: 24 January 2008