NEXT STORY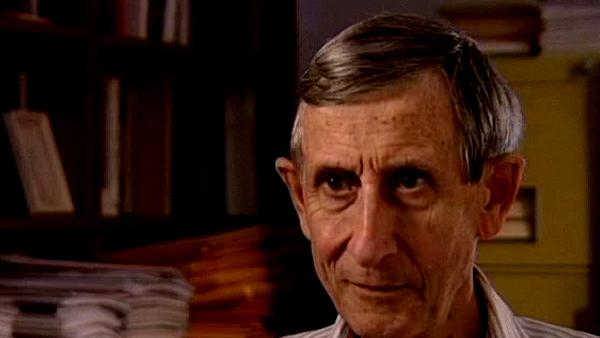 Reading in Winchester College library
Biology: talents versus interests
1
2
3
4
5
...
16
I was going to say about chemistry that Roald Hoffmann I got to know quite recently, who is a chemist who writes poetry and is a great character, he has the same attitude toward chemistry that I do. I mean it is the beauty of the details rather than any over-arching theory. In that way it's very different from physics, and I had a taste for it. My taste is always more for the details than for the big picture.
[Q] And this will be true for astronomy and...?
Yes, and biology too. So I was interested in biology, rather as a feeling that I would like to be a doctor. I had an uncle who was a medical doctor whom I was very close to, and he was my favourite godfather and he had been a medical officer in the Sudan in the days of the British Empire and had an enormous scope for his activities there. He had a country the size of Texas or, I forget, twice as large as Texas - I mean it's a huge country - and he was in charge of all the medical services for the whole country, which meant, in fact, that he created the medical services more or less himself. And so he inspired me with the idea that being a doctor was a great idea. So I had very often the ambition of becoming a doctor and of course for that I needed to know biology, and I went so far as to collect crayfish from the local river and dissect them, and that convinced me that I wasn't really cut out to be a biologist. I had a very hard time dissecting these creatures and finding out which piece was which. But I read a lot of biology and particularly the huge Science of Life book which is sixteen hundred pages long, by Wells, Huxley and Wells. That's a marvelous book; it has the whole of biology in one volume, and again it's all about details and not about theory. It has everything in it from the smallest bacteria to human society and ecology and... the whole thing. So that was a very serious interest, but I discovered that my talents were perpendicular to my interests, that's always been true, so my talent was for mathematics; my interests were much broader, but in the end I always came back to mathematics because that's what I could do and everything I really could do was mathematics.
Freeman Dyson (1923-2020), who was born in England, moved to Cornell University after graduating from Cambridge University with a BA in Mathematics. He subsequently became a professor and worked on nuclear reactors, solid state physics, ferromagnetism, astrophysics and biology. He published several books and, among other honours, was awarded the Heineman Prize and the Royal Society's Hughes Medal.
Title: Biology: talents versus interests
Listeners: Sam Schweber
Silvan Sam Schweber is the Koret Professor of the History of Ideas and Professor of Physics at Brandeis University, and a Faculty Associate in the Department of the History of Science at Harvard University. He is the author of a history of the development of quantum electro mechanics, "QED and the men who made it", and has recently completed a biography of Hans Bethe and the history of nuclear weapons development, "In the Shadow of the Bomb: Oppenheimer, Bethe, and the Moral Responsibility of the Scientist" (Princeton University Press, 2000).
Tags: Sudan, The Science of Life, Roald Hoffmann, Julian Huxley, HG Wells, GP Wells
Duration: 2 minutes, 54 seconds
Date story recorded: June 1998
Date story went live: 24 January 2008