NEXT STORY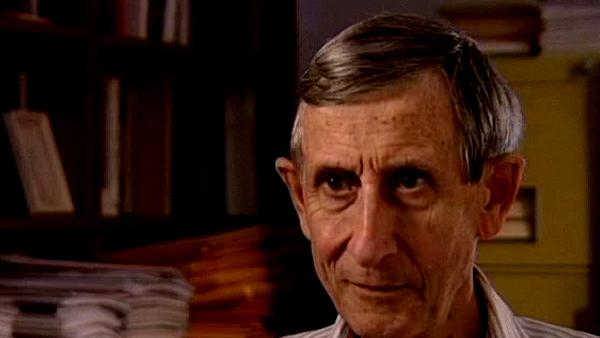 Problems in bombing policy and aircraft design
The people at Operations Research in Bomber Command
1
2
3
4
5
6
...
16
Operations Research Section was about fifty people at the peak. It was quite a sizeable group and the chief was a man called Basil Dickens, who is, I think, still going strong and is now Sir Basil, and... so he was quite a young man at the time, but a very spineless character. He never would say anything to Sir Arthur Harris that Sir Arthur Harris didn't want to hear, so it meant in fact that he was useless. I mean, Basil Dickens - the only... the only function of the Operational Research Section was to find out what was really going on and tell the Commander in Chief what he was doing wrong - but Basil Dickens never did that.
[Q] So you were introduced to Operations Research by reading Blackett and what these people had done or...?
Much later I read Blackett.
[Q] But not at the time...
We had absolutely no communication with Blackett, and that was clearly not accidental, because Blackett had started Operations Research in the Navy and been extremely successful and done all sorts of good things for the Navy, and then it spread from there to Coastal Command, where they also did very well. In both places they were highly critical of what Bomber Command was doing. Blackett, of course, was a man of great character and he had no hesitations in speaking the truth, no matter how unpleasant the truth might be. And in Bomber Command it was totally different and it was clear that people of Blackett's calibre were just not going to get their nose in the door. We never were visited by Blackett or by anybody of that quality. All the famous people of Operations Research could never penetrate... this Bomber Command secrecy was mostly against people like Blackett rather than against the Germans. So, it was a tragedy. So we were there doing the best we could. My job was understanding bomber losses. We had two main sections. One section was effectiveness of operations, which of course was a misnomer, it should have been called ineffectiveness of operations; and the other section was bomber losses. So I belonged to the bomber losses section, and my chief was a man called Reuben Schmidt, who in the beginning of the war changed his name to Reuben Smeed - at the time we knew him he was Reuben Smeed, but there were still some papers lying around with the name Reuben Schmidt on them. He was a German Jew who had anglicised himself, and was an absolutely delightful character, and he kept us sane, and he was a very great analyst, I mean he had a very good eye for statistics. And I think we did a good job as far as circumstances allowed. We did understand quite a lot about what was going on. We collected all the information from the crews that we could.
Freeman Dyson (1923-2020), who was born in England, moved to Cornell University after graduating from Cambridge University with a BA in Mathematics. He subsequently became a professor and worked on nuclear reactors, solid state physics, ferromagnetism, astrophysics and biology. He published several books and, among other honours, was awarded the Heineman Prize and the Royal Society's Hughes Medal.
Title: The people at Operations Research in Bomber Command
Listeners: Sam Schweber
Silvan Sam Schweber is the Koret Professor of the History of Ideas and Professor of Physics at Brandeis University, and a Faculty Associate in the Department of the History of Science at Harvard University. He is the author of a history of the development of quantum electro mechanics, "QED and the men who made it", and has recently completed a biography of Hans Bethe and the history of nuclear weapons development, "In the Shadow of the Bomb: Oppenheimer, Bethe, and the Moral Responsibility of the Scientist" (Princeton University Press, 2000).
Tags: RAF Bomber Command, Basil Dickens, Arthur Harris, Patrick Blackett
Duration: 3 minutes, 27 seconds
Date story recorded: June 1998
Date story went live: 24 January 2008