NEXT STORY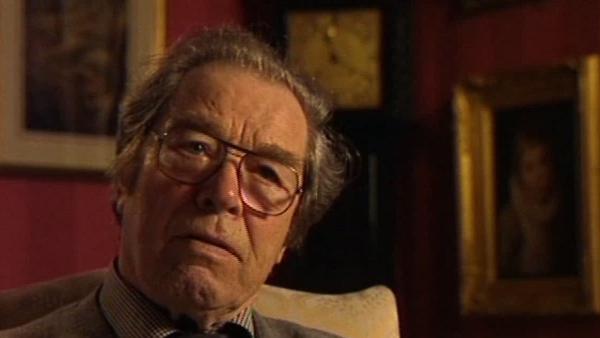 Breguet had a peculiar talent
Becoming an agent for Breguet Paris in London
George Daniels
Master watchmaker
1
2
3
4
5
...
9
During the time I was restoring the pieces for the Clockmakers' Company, I was also meeting more and more collectors all over the world and I began to travel a lot, especially to America and France. And it was in France that I met George Brown, the head of the Breguet company. He has an English name because the Breguet company was given to his grandfather by Antoine-Louis Breguet when there was no more money in horology. They turned to aeroplanes and they gave the business to George Brown's father, Edward Brown.
But I was fascinated by Breguet because I had seen one or two pieces and I realised they had a kind of exquisite comprehension of the art that no one else was able to display. And so I learnt about Breguet and he obviously was the most extraordinary man who was totally without any inhibition at all and not only knew exactly what he wanted and how to get it done, he had a hundred men throughout Europe working for him, and obviously a genius at what he was doing and the greatest possible variety of things. He didn't just make watches or clocks, he made everything horological. And so there was a great deal to learn there and I succeeded very well. George Brown didn't want to talk to me at first, but then of course I was a foreigner, I couldn't know anything about horology, but we did get to know each other and eventually I became [an] agent for Breguet Paris in London. And I still have the name Breguet registered in my office and I still have the pentograph which was used for putting on the secret signatures, which Breguet managed to persuade his customers were essential to knowing that you've got a genuine Breguet watch. Of course, I mean if it was secret you wouldn't know to look for it, so it didn't really help the client very much, but it was good for Breguet's public relations.
And during that time I did a certain amount of work for Breguet, always choosing those pieces that needed extra attention, and eventually I made a couple of clocks, which Brown came across to London to see and he was so taken with these clocks, he said we cannot have these clocks scumming about the surface of the earth without them being tied in with Breguet, because they looked like Breguets. And so he there and then issued a number and had the clocks entered in the books and signed, and of course being George Brown, he had to make a quid pro quo, and so he charged me for the number and the signature saying that that is the profit he would have made had he handled the clock through his shop. So fair enough really, I got what I wanted and I still have my clock with the number engraved on it and the certificate showing that it's a genuine clock, although the books do say: 'Wholly made by George Daniels from London'.
George Daniels, CBE, DSc, FBHI, FSA (19 August 1926 - 21 October 2011) was an English watchmaker most famous for creating the co-axial escapement. Daniels was one of the few modern watchmakers who could create a complete watch by hand, including the case and dial. He was a former Master of the Clockmakers' Company of London and had been awarded their Gold Medal, a rare honour, as well as the Gold Medal of the British Horological Institute, the Gold Medal of the City of London and the Kullberg Medal of the Stockholm Watchmakers' Guild.
Title: Becoming an agent for Breguet Paris in London
Listeners: Roger Smith
Roger Smith was born in 1970 in Bolton, Lancashire. He began training as a watchmaker at the age of 16 at the Manchester School of Horology and in 1989 won the British Horological Institute Bronze Medal. His first hand made watch, made between 1991 and 1998, was inspired by George Daniels' book "Watchmaking" and was created while Smith was working as a self-employed watch repairer and maker. His second was made after he had shown Dr Daniels the first, and in 1998 Daniels invited him to work with him on the creation of the 'Millennium Watches', a series of hand made wrist watches using the Daniels co-axial escapement produced by Omega. Roger Smith now lives and works on the Isle of Man, and is considered the finest watchmaker of his generation.
Tags: The Worshipful Company of Clockmakers, Breguet, George Brown, Antoine-Louis Breguet, Edward Brown
Duration: 3 minutes, 26 seconds
Date story recorded: May 2003
Date story went live: 24 January 2008