NEXT STORY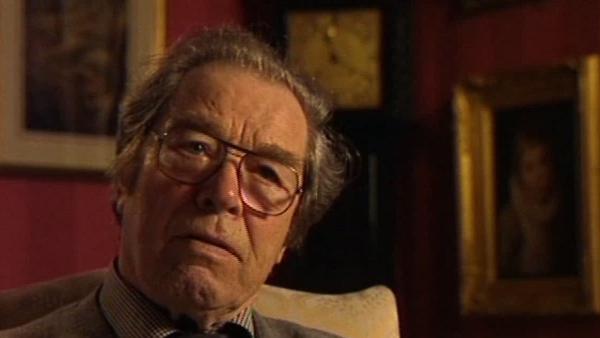 My struggles to get the Swiss watch industry interested
I kept some of my best watches to amuse me
George Daniels
Master watchmaker
1
...
3
4
5
6
7
...
9
Then there is the equation of time, which is the difference between true solar time and mean solar time. You get true solar time from a sundial and it varies throughout the year from 16 minutes plus right down to about 15 minutes minus. So when you take the time from a sundial, it could be half an hour out, but there are means of constructing mechanisms which can change the speed of the rotation of the hands of the watch so that they keep up with the sun when its going fast, and slow down with the sun when its going slow. They were very popular. In fact people like any kind of gadget on a watch. The state of winding indicator is a little hand, which will tell you how many hours the watch will run before it needs rewinding. And calendars... people love calendars. Put a calendar on a watch and it will double its value, they find it so attractive. And so I did all those things and of course as the watches got more complex, the amount of time spent on them increased and the final tour de force was a one minute tourbillon with coaxial escapement and equation of time and up and down indicator... state of winding indicator and minute repeating and perpetual calendar that shows all long and short months and leap years without adjustment to the watch. I don't know who invented the perpetual calendar, Breguet made one fairly early on, but I know Mudge made one 20 years before Breguet, but who made the first one I just don't know. But it's a very ingenious device and a great nuisance if the clock stops half way through the year and you've got to twiddle all the wheels round to catch up with the true time.
But I made all those bits and I still have several of them. I preferred not to part with them because I wouldn't be able to make them again. You know, making watches is such a close task. It's such a tight experience to work two inches away from a very complex mechanism. It's very exhausting and wearing and as the years go by you realise that you're not going to do this indefinitely because it's too draining; it drains all one's energy too much. Application is needed for it. So, I kept some of my best watches to amuse me, after all, one's got to have something to play with in one's old age.
George Daniels, CBE, DSc, FBHI, FSA (19 August 1926 - 21 October 2011) was an English watchmaker most famous for creating the co-axial escapement. Daniels was one of the few modern watchmakers who could create a complete watch by hand, including the case and dial. He was a former Master of the Clockmakers' Company of London and had been awarded their Gold Medal, a rare honour, as well as the Gold Medal of the British Horological Institute, the Gold Medal of the City of London and the Kullberg Medal of the Stockholm Watchmakers' Guild.
Title: I kept some of my best watches to amuse me
Listeners: Roger Smith
Roger Smith was born in 1970 in Bolton, Lancashire. He began training as a watchmaker at the age of 16 at the Manchester School of Horology and in 1989 won the British Horological Institute Bronze Medal. His first hand made watch, made between 1991 and 1998, was inspired by George Daniels' book "Watchmaking" and was created while Smith was working as a self-employed watch repairer and maker. His second was made after he had shown Dr Daniels the first, and in 1998 Daniels invited him to work with him on the creation of the 'Millennium Watches', a series of hand made wrist watches using the Daniels co-axial escapement produced by Omega. Roger Smith now lives and works on the Isle of Man, and is considered the finest watchmaker of his generation.
Tags: true solar time, mean solar time, winding indicator, perpetual calendar, one minute tourbillon, co-axial escapement, minute repeating, Thomas Mudge, Abraham-Louis Breguet
Duration: 3 minutes, 7 seconds
Date story recorded: May 2003
Date story went live: 24 January 2008