NEXT STORY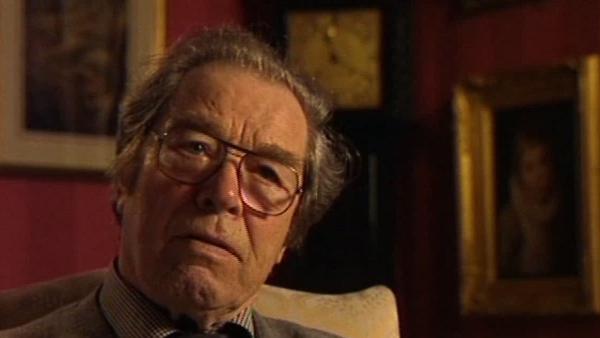 Clear evidence that I made a contribution to horology
Making the Millennium watches with Roger Smith
George Daniels
Master watchmaker
1
...
4
5
6
7
8
9
Some 30 to 32 watches were made by these hand methods during a 30 year period, which is approximately one per year. And I rather began to run out of ideas and I didn't see much point in going on. I didn't want to make the same watches again and so I began to lose interest, which seems a curious thing to say because I had a lifetime's interest in watches, but on the other hand, if it wasn't going to be a challenge, there wasn't any point in it and I could go and do something else. So then it was that I had a telephone call from Roger Smith who, the young man had set out to become a watchmaker and he'd made his first watch and he was very complimentary and he got his ideas out of the Watchmaking book and he'd produced a very presentable watch, not quite perfect, but a very good start. So we had a talk about it and he decided he'd go and make it again, which he did and it was very good, and then to my surprise he phoned me again a year or so later and said he'd like to come over and work with me. That's what you said, I think?
[Q] No, you asked me I think.
Oh, did I? OK. So you said you'd like to?
[Q] Yes. You were working on the co-axials with Switzerland then.
Yes, well I was working on the project with Omega in Switzerland, and once we'd started in Switzerland and we got the ébauche, that is the basic movement sorted out and what was going to be done to it, I got 50 movements from them to bring back here to make up 50 watches under my own name but using the Omega ébauche and my escapement. And I needed some assistance on this, I didn't really want to make 50 watches myself, and so it was Roger and I got together and he came as my assistant and worked on these watches. I had already made the prototype, which I still have, and I'd fitted my own calendar to it and finished it off in the English fashion and more or less left it to Roger then to get on and make the other 50 watches, which he did very satisfactorily.
George Daniels, CBE, DSc, FBHI, FSA (19 August 1926 - 21 October 2011) was an English watchmaker most famous for creating the co-axial escapement. Daniels was one of the few modern watchmakers who could create a complete watch by hand, including the case and dial. He was a former Master of the Clockmakers' Company of London and had been awarded their Gold Medal, a rare honour, as well as the Gold Medal of the British Horological Institute, the Gold Medal of the City of London and the Kullberg Medal of the Stockholm Watchmakers' Guild.
Title: Making the Millennium watches with Roger Smith
Listeners: Roger Smith
Roger Smith was born in 1970 in Bolton, Lancashire. He began training as a watchmaker at the age of 16 at the Manchester School of Horology and in 1989 won the British Horological Institute Bronze Medal. His first hand made watch, made between 1991 and 1998, was inspired by George Daniels' book "Watchmaking" and was created while Smith was working as a self-employed watch repairer and maker. His second was made after he had shown Dr Daniels the first, and in 1998 Daniels invited him to work with him on the creation of the 'Millennium Watches', a series of hand made wrist watches using the Daniels co-axial escapement produced by Omega. Roger Smith now lives and works on the Isle of Man, and is considered the finest watchmaker of his generation.
Tags: Switzerland, Omega SA, Millennium watches, co-axial escapement, Watchmaking, ébauche, Roger W Smith
Duration: 3 minutes, 24 seconds
Date story recorded: May 2003
Date story went live: 24 January 2008