NEXT STORY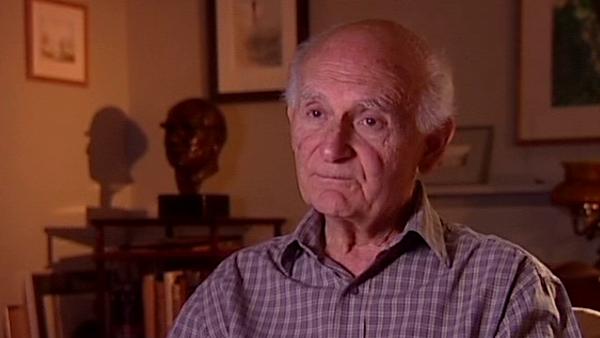 The importance of cleanliness in hospitals
1
...
3
4
5
6
7
8
I'm terribly sort of, kind of logical type, rational type chap and I found the intellectual challenge extremely interesting. I mean there was this... bad things. I think, I think more towards the end of, nearer retirement, but not for AIDS. People said to me, 'Aren't you sad to be retiring and not seeing patients?' And I... I got twinges, you know. You know, we're all very arrogant. I'd hear about some patient with, you know, meningococcal... one of my bits that I'm interested in and I'd say, 'Gosh, I wish they'd come into my unit', which is ludicrous really but anyway that's... that's true. I felt I should be looking after that patient, but actually I wasn't... the truth is I wasn't particularly sad at retiring. It wasn't that I was fed up with medicine, but I think medicine was being taken away from me in the sense both, all the, what I call the hassle ratio, which you know all the admin stuff, which is very important. I mean it's quite wrong to just dismiss it, but it's just I wasn't terribly good at it. But also I felt I slightly lost my nerve. When I went into intensive care, I knew what they were asking me was have I any idea what's the infection, what antibiotics should we use. They weren't asking about the rest of the stuff, but I felt the noise in the system was so huge I felt... I'm really not sure I'm getting a complete grip of this. I'm not sure I made any terrible mistakes, ask somebody else, but I did actually feel, I think probably the... your shoulders got a bit more cast down, you know, weighed down because, I think it was just medicine getting so incredibly complicated and, of course, you're nearer your own death so the thing comes to you more. Now, I... I wasn't actually sad to retire, but I would have been desperate to retire from some teaching or writing or activity to do with medicine and some people can do it, even when they've not been clock-watchers, but I couldn't have done that. I went grinding on for a long time with other things, yeah.
[Q] Did... did the administration grind you down as well? I mean a lot people, doctors often complain about administration as being as something that...
Well, I... I did think there was a kind of... we were being led down a false road of supposed managerial competence in many cases, and that in many ways... I don't know enough to know whether they've cured this, this layering effect of management was completely wrong. We did layering and a single line. By what that I mean you had house and registrars and you've got trainees and all that, but at some level you're also seeing the patient and we would lose credibility pretty rapidly if we didn't do that. We might see less or more. You know the old joke about professors, you know: a professor asks, 'Who does your work when you're away?' He says, 'Oh, the same people who do it when I'm there'. And, so there's a bit of guilt about that. No, the thing, I did feel terribly guilty about not being able to talk to more relatives. You couldn't. I think, you know, 1,000, 1,200 inpatients a year, I don't know what, tens of thousands of outpatients, it would be physically impossible, but I felt a twinge and, and the chaps and girls are perfectly good, probably better than me because they'd been trained more, but I did feel an awful niggle about not actually being face to face with relatives. I mean, it was... it was silly but, you know, anyway, it was a feeling I had. No, I wasn't sorry at retiring in that way, but the, the management layers, I think they were ridiculous in some of the younger ones. I... they didn't get, get to seeing the place clean. You know, I mean, terrible.
British doctor Harold Lambert (1926-2017) spent his career tackling infectious diseases, helping in the development of pyrazinamide as an effective treatment for tuberculosis. He also published work on the rational use of antibiotics and was a trustee and medical advisor for the Meningitis Research Foundation.
Title: Thoughts on retiring
Listeners: Roger Higgs
Roger Higgs was an inner city GP for 30 years in south London, UK, and is Emeritus Professor of General Practice at Kings College London, where he set up the department.

He gained scholarships in classics at Cambridge but changed to medicine after a period of voluntary work in Kenya in 1962. He was Harold Lambert's registrar for 18 months in the early 1970s, the most influential and exciting episode in his hospital training. He set up his own practice in 1975. He helped to establish medical ethics as a practical and academic subject through teaching, writing and broadcasting, and jointly set up the 'Journal of Medical Ethics' in 1975.

His other work included studies in whole person assessment and narrative in general practice and development work in primary medical care: innovations here included intermediate care centres, primary care assessment in accident and emergency departments, teaching internal medicine in general practice and establishing counselling services in medicine.

He was made MBE in 1987 for this development work and now combines bioethics governance, teaching and writing with an arts based retirement.


Tags: rational, intellectual challenge, retirement, teaching, administration, management
Duration: 3 minutes, 54 seconds
Date story recorded: October 2004
Date story went live: 24 January 2008