NEXT STORY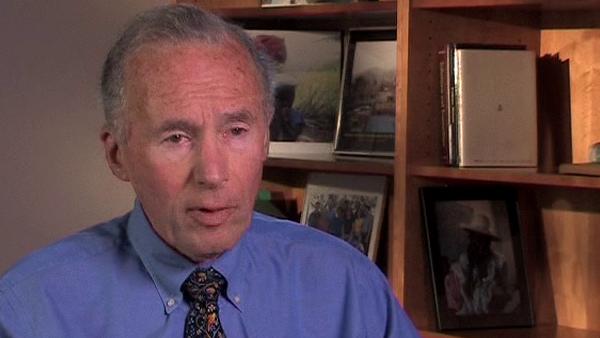 Why I became a doctor
Family peregrination ends in the USA
1
2
3
4
5
...
7
I do a great deal of mentoring of students these days. Yesterday, I saw a medical student who told me that his parents came to this country from India when he was two years old. They've succeeded. He's now at Harvard Medical School, and he's surely en route to success. A common story about the United States, a place that has welcomed people from all over the world for a couple of centuries, and I mention that particularly because I feel that we're much less welcoming with our present administration, but enough of the political commentary.
My father came to this country when he was 15 years... not yet 15 years old, alone, from Eastern Europe, and went to the home of one of the two relatives he had in this country, a maternal uncle who lived in Southern Illinois. He worked in a coal mine until they knew enough English to take on other activities, and he then left. He subsequently joined the army in the First World War, was in the army until the war was over, and settled in the second place where he had a relative, in Worcester, Massachusetts where his paternal aunt lived. There he met my mother, a girl of just 18 years old. They were married before her 19th birthday and I was born before her 20th.
I grew up in Worcester, Massachusetts where my father... had a small business. His goal was... his goals were two, one to earn enough money to bring as many of his family to this country as wanted to come, and the second, to see his children educated. He was third of nine children, third in the line of five boys and then four girls. He brought three of his brothers here. The other brothers and all of his sisters chose to remain and were victims of the Holocaust. In fact, there was one surviving sister who lost her husband and child in a concentration camp and when she survived the camp and went back to the village where she had grown up and where my father had grown up in Lithuania, she learned that her family had been murdered, not by the Nazis, they hadn't yet arrived, the townspeople had killed them.
Born in 1925, American Howard Hiatt set up one of the first medical oncology research and training units in the US and has headed up some of America's most prestigious medical institutions. Hiatt attended Harvard College and received his MD from the Harvard Medical School in 1948. He was a member of the team at the Pasteur Institute, Paris, that first identified and described mRNA, and he was among the first to demonstrate mRNA in mammalian cells. From 1991 to 1997, he was Secretary of the American Academy of Arts and Sciences, where he began and directs the Academy's Initiatives For Children program. He is also committed to helping disadvantaged people access decent health care.
Title: Family peregrination ends in the USA
Listeners: Milton C. Weinstein
Milton C. Weinstein, Ph.D., is the Henry J. Kaiser Professor of Health Policy and Management at the Harvard School of Public Health and Professor of Medicine at the Harvard Medical School. At the Harvard School of Public Health he is Academic Director of the Program in Health Decision Science, and Director of the Program on Economic Evaluation of Medical Technology . He is best known for his research on cost-effectiveness of medical practices and for developing methods of economic evaluation and decision analysis in health care. He is a co-developer of the CEPAC (Cost-Effectiveness of Preventing AIDS Complications) computer simulation model, and has conducted studies on prevention and treatment of HIV infections. He is the co-developer of the Coronary Heart Disease Policy Model, which has been used to evaluate the cost-effectiveness of cardiovascular prevention and treatment. He is an author of four books: Decision Making in Health and Medicine: Integrating Evidence and Values; Cost-Effectiveness in Health and Medicine,the report of the Panel of Cost Effectiveness in Health and Medicine; Clinical Decision Analysis; and Hypertension: A Policy Perspective.He has also published more than 200 papers in peer-reviewed medical, public health, and economics journals. He is an elected member of the Institute of Medicine of the National Academy of Sciences, and a recipient of the Award for Career Achievement from the Society for Medical Decision Making. Dr. Weinstein received his A.B. and A.M. in Applied Mathematics (1970), his M.P.P. (1972), and his Ph.D. in Public Policy (1973) from Harvard University.
Tags: Holocaust, Lithuania
Duration: 3 minutes, 31 seconds
Date story recorded: September 2006
Date story went live: 24 January 2008