NEXT STORY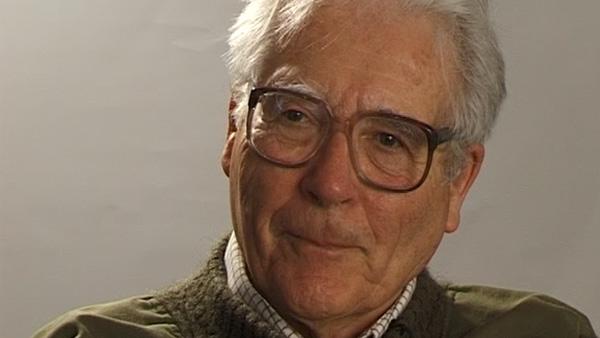 What I've learned from my life in science
Green politics: pesticides
1
2
I think the same thing applies to their fears about chemicals and much of the push for organic food and so on, so that it'll be free of pesticides and other chemicals that farmers use. I'm not sure that this is very realistic. We've got a very distorted view of things like pesticides. We forget that the invention of DDT [Dichlorodiphenyltrichloroethane] is said to have saved more lived than any other chemical substance invented, mainly of course sort of used in diminishing malaria at the times when it was around by killing mosquitoes. And the inventor of DDT was given a Nobel Prize and unusually the rather splendid man, he gave all the money of his prize to his students for the benefit of the work they were doing. And that's not the usual green image of pesticides.
There's another part to it too. I'm very conscious of the sensitivity of the Electron Capture Detector. It's so sensitive that it will detect absurdly small traces of DDT and other things, traces so small they can't do the slightest harm to anybody. Now some foolish politicians, I think in America and perhaps Germany, introduced the concept of zero for pollutants. Now this was okay when they had simple, ordinary old-fashioned chemical analysis, you could easily set zero at the lowest level and it will be very reasonable. But when put the ECD [Electron Capture Detector] on the scene it's impossible.
I could collect organic vegetables from anywhere, from any supermarket or from the plot they've grown in and demonstrate most of the pesticides in general use in the world in them because the device is that sensitive. It doesn't mean in any way that they are not properly grown organic vegetables or that there is any danger, just that there is a misunderstanding about numbers. As soon as you attach a number to something it acquires a significance far beyond its real significance and truth. And people are not very numerate and they don't make these sorts of distinctions and I think the green movement has, sadly, drifted badly because of that kind thing. What they should be concerned about is the welfare of our planet, not wholly the welfare of people. Because in the long-run, if we don't look after the planet it will cease to look after us, which it's been doing for four billion years. And this is a more important and urgent need than fretting over small amounts of radioactivity or small amounts of chemicals in foodstuffs. They've got to get away from their humanist centrism and start looking at the Earth and respecting it.
Born in Britain in 1919, independent scientist and environmentalist James Lovelock has worked for NASA and MI5. Before taking up a Medical Research Council post at the Institute for Medical Research in London, Lovelock studied chemistry at the University of Manchester. In 1948, he obtained a PhD in medicine at the London School of Hygiene and Tropical Medicine, and also conducted research at Yale and Harvard University in the USA. Lovelock invented the electron capture detector, but is perhaps most widely known for proposing the Gaia hypothesis. This ecological theory postulates that the biosphere and the physical components of the Earth form a complex, self-regulating entity that maintains the climatic and biogeochemical conditions on Earth and keep it healthy.
Title: Green politics: pesticides
Listeners: Christopher Sykes
Christopher Sykes is a London-based television producer and director who has made a number of documentary films for BBC TV, Channel 4 and PBS.
Tags: Paul Hermann Müller
Duration: 3 minutes, 1 second
Date story recorded: 2001
Date story went live: 16 November 2010