NEXT STORY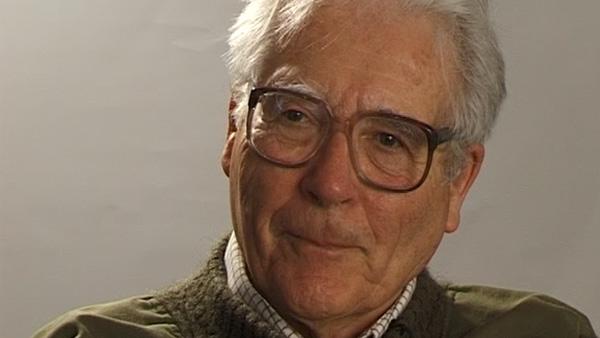 Detecting life on Mars
1
2
The notion of the Earth as a self-regulating system, what's subsequently became called the Gaia Hypothesis and then Gaia Theory, all arose at the Jet Propulsion Labs in California in America. And the way it happened was this: towards the end of my time at the National Institute for Medical Research in London, I grew more and more fretful about wishing to go off and work as an independent scientist. By independent I mean working like an artist works or a novelist works - working from home, not doing science in a lab. There were many reasons for this, one of them was tenure. I had tenure and I could see sort of tramlines of continuity going all the way down to retirement and then the grave. And this was appalling. And I thought I can't spend the rest of my life just coming along here every day and just going on like this. It was, yet it was the, probably one of the best institutes to work in the world has ever known, conditions in work were ideal, our pay was better than, was so good it was better than the average American pay at that time. We had everything that we needed and a great degree of freedom. And my problem was, I couldn't think of a way to tell my bosses that I wanted to leave it and go off and work on my own.
Also, it isn't the easiest thing to do when you've a family of four children as we had then. And you want to go off into the uncertainty of freelance science life, little bit irresponsible even. And then suddenly out of the blue, while I was fretting about these things, came a letter from a gentleman, Abe Silverstein, who happened to be Director of Space Flight Operations for NASA. Now in 1961, hardly anybody knew what N, A, S, A stood for, the National Aeronautical and Space Administration. It was only three years after Sputnik and long before men went on the moon. And in this letter, he said would I be interested in becoming the experimenter on the forthcoming lunar surveyor mission, which was to analyse the surface of the moon. He'd heard about my sensitive detection devices and would I join them to apply them for this thing? Now, here was my ticket of leave. I could go to my boss, a man I greatly respected called Sir Charles Harrington and say, show him this letter and know that he would agree that this was something I just couldn't turn down. And he did, he was very understanding and didn't look on it as a brain-drain, but more as an opportunity for one of his scientists to join in with an exciting enterprise.
Born in Britain in 1919, independent scientist and environmentalist James Lovelock has worked for NASA and MI5. Before taking up a Medical Research Council post at the Institute for Medical Research in London, Lovelock studied chemistry at the University of Manchester. In 1948, he obtained a PhD in medicine at the London School of Hygiene and Tropical Medicine, and also conducted research at Yale and Harvard University in the USA. Lovelock invented the electron capture detector, but is perhaps most widely known for proposing the Gaia hypothesis. This ecological theory postulates that the biosphere and the physical components of the Earth form a complex, self-regulating entity that maintains the climatic and biogeochemical conditions on Earth and keep it healthy.
Title: An invitation from NASA
Listeners: Christopher Sykes
Christopher Sykes is a London-based television producer and director who has made a number of documentary films for BBC TV, Channel 4 and PBS.
Tags: California, USA, National Institute for Medical Research, London, NASA, 1961, The National Aeronautics and Space Administration, Jet Propulsion Laboratory, Charles Harington, AM Silverstein
Duration: 2 minutes, 51 seconds
Date story recorded: 2001
Date story went live: 21 July 2010