NEXT STORY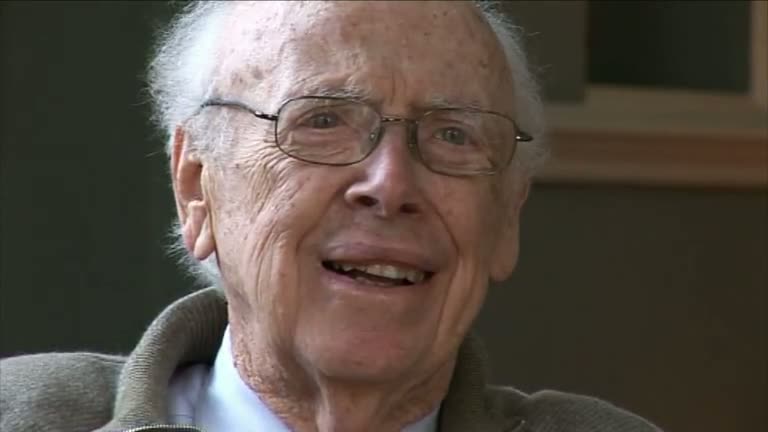 My mother and her parents
The Leopold and Loeb case
1
2
3
4
5
...
10
My father talked to me about it because he didn't want to throw away his bird pamphlets with Leopold's name on it and he was asked by Leopold's father to testify as a character witness but then everyone said, 'You can't do that' or 'You'll be ruined for life, you'll have to change your name'...
[Q] So how old was your dad when...
He was... the murder was in, likely, April or early May of 1924 and so my father would have been 26, and Leopold five or six years younger. I think Leopold was only 19 when, and that was part of the reason why they weren't hung, because the judge felt they were too young to make moral decisions, even though, you know, Leopold was said to have an IQ over 200 and the thing was that if you were six and could do the work of a 14-year-old, you were... you know, his IQ was over 200. That was part of the...
[Q] Did you discuss this murder and its implications?
He told me no, in a moral sense... well, it was so awful, you could hardly...
[Q] There was nothing that you could say.
No, there was no attempt to, I know Leopold, when he went to prison, asked my father to correspond with him and my father did not. So... and about nine months before the murder, maybe it was six, only six, Leopold's father got in touch with my father and said he was very worried about his son's morbid preoccupation with Loeb and that's when they began stealing things from committing minor crimes on the way to the perfect crime and... but my father said he really never... Leopold had passed out of his life, though there was undoubtedly a calculated bird walk four days before the murder, where George Porter Lewis and Sidney Stein went into those woods where they were going to dispose of the body there, to give Leopold an alibi in case someone saw him out there. That must have been calculated and my father was not on that bird walk.
But it was a place where he... and that's what I say, when I was 11 or 12, I think 1940, you know, 15 years after the crime and my father's main birding spot was where the body was buried and uncovered, so he wasn't avoiding the site because birds were much more important than, you know, a sort of phony morality, I can't go near the place because of that. So, I think most of the discussions of morality centered either, you know, about the callousness of... they were Republicans and not wanting to worry about serving people. That was the first, and then Hitler. So it was... there was something, you know, finer and higher about the Democrats who, you know, believed in social security and... as opposed to the Republican Party which said, 'If you fall, unless you get up yourself, you're going to die'.
American molecular biologist James Dewey Watson is probably best known for discovering the structure of DNA for which he was jointly awarded the 1962 Nobel Prize in Physiology or Medicine along with Francis Crick and Maurice Wilkins. His long career has seen him teaching at Harvard and Caltech, and taking over the directorship of Cold Spring Harbor Laboratory in New York. From 1988 to 1992, James Watson was head of the Human Genome Project at the National Institutes of Health. His current research focuses on the study of cancer.
Title: The Leopold and Loeb case
Listeners: Walter Gratzer Martin Raff
Walter Gratzer is Emeritus Professor of Biophysical Chemistry at King's College London, and was for most of his research career a member of the scientific staff of the Medical Research Council. He is the author of several books on popular science. He was a Postdoctoral Fellow at Harvard and has known Jim Watson since that time
Martin Raff is a Canadian-born neurologist and research biologist who has made important contributions to immunology and cell development. He has a special interest in apoptosis, the phenomenon of cell death.
Listen to
Martin Raff
at Web of Stories
Tags: 1924, George Porter Lewis, Sidney Stein, Nathan Freudenthal Leopold Jr, Richard Albert Loeb
Duration: 4 minutes, 37 seconds
Date story recorded: November 2008 and October 2009
Date story went live: 18 June 2010