NEXT STORY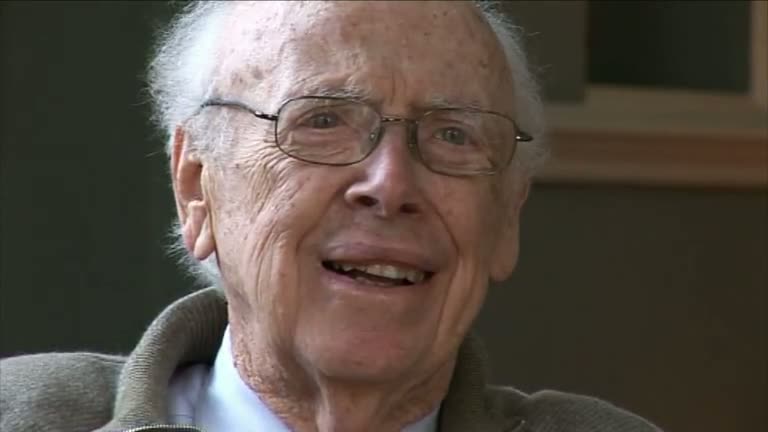 Discovering DNA - who did what
1
...
6
7
8
9
10
So I've had a good memory, never took notes and sort of survived, often by looking at other people's notebooks, it's sort of unfair, but now I find my memory seems much worse I like to believe that it's just that I've exceeded my storage capacity, which you don't know. But so much in success is, you know, associating one fact with another fact, something explains something. So having a lot stored in your brain and being able to bring it forth certainly, I think it has to be at the heart of a lot of creativity. You just, you try many more possibilities than other people. So maybe I have a high IQ for actually what is counted in making me successful, but I find, you know, when Seymour Benzer was, you know, 86 just before he died, I still found him a formidable intellect. He probably couldn't recall names as fast, but his brain was still very- And I was with Aaron Klug two days ago and he seemed so frail, coughing, but boy, when you got him talking about science, he was great. So he still, you know, was highly competitive at wanting to be first or, you know, his friends first. And so - you know, Sydney Brenner is still pretty formidable. And Francis didn't seem to fall off absolutely at all. He was, you know, had an article when he died of cancer at 86. So I'm hoping I can have fun out of science at least another five years. But it's very hard to find a role model who's in his 90s. One, there are few of them, but you know, the - Paul Zamecnik, who with Mahlon Hoagland did all the great work in the 50s on establishing in vitro systems for - he's still doing science at 95. He saw me at a Cambridge Massachusetts Legal Sea Foods and waved to me. And I went over, I didn't recognize him, and he's still at work. So you know, I have one role model if Paul can keep it up. And my tennis at 81 is certainly better than at any time in my life, so I'm almost able to play at a college level. And I think that's because I didn't play any really between the ages of 20 and 65 so I never wore my body out and I never tried to put a lot of top spin on it or something which, you know, Andy Murray's wrist is going.
American molecular biologist James Dewey Watson is probably best known for discovering the structure of DNA for which he was jointly awarded the 1962 Nobel Prize in Physiology or Medicine along with Francis Crick and Maurice Wilkins. His long career has seen him teaching at Harvard and Caltech, and taking over the directorship of Cold Spring Harbor Laboratory in New York. From 1988 to 1992, James Watson was head of the Human Genome Project at the National Institutes of Health. His current research focuses on the study of cancer.
Title: Memory and old age
Listeners: Walter Gratzer Martin Raff
Walter Gratzer is Emeritus Professor of Biophysical Chemistry at King's College London, and was for most of his research career a member of the scientific staff of the Medical Research Council. He is the author of several books on popular science. He was a Postdoctoral Fellow at Harvard and has known Jim Watson since that time
Martin Raff is a Canadian-born neurologist and research biologist who has made important contributions to immunology and cell development. He has a special interest in apoptosis, the phenomenon of cell death.
Listen to
Martin Raff
at Web of Stories
Duration: 4 minutes, 13 seconds
Date story recorded: November 2008 and October 2009
Date story went live: 18 June 2010