NEXT STORY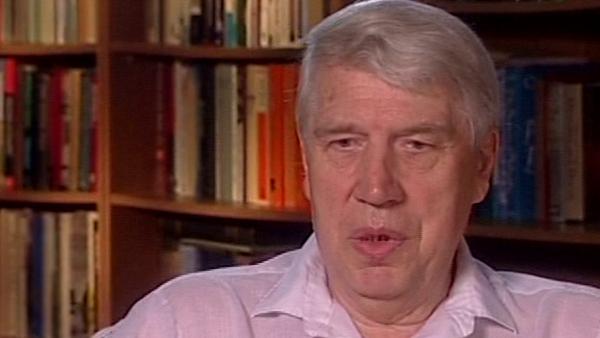 Class I and class II nomenclature eventually prevailed
Calling the two antigens class I and class II
1
...
5
6
7
8
9
...
11
I remember very clearly at one meeting at Cold Spring Harbor where I presented the data and came to the conclusion that the IA or I region very clearly generated also lymphocytotoxicity that some people stood up and said this is all artefact, this is not true and in our hands it just doesn't work that way. It's only K and D that gives a good target for killing. I antigens cannot be killed. Now, no need to go in further details. In the end the issue was resolved and it turned out that we were right, that both the K and D and the IA region antigens behaved in a similar way although there was a quantitative difference, but eventually other people got killing I antigens and so on.
I'm dwelling on this point a little bit in more detail just to illustrate how in the process two different concepts of this complex were evolving. On the one hand were people like Fritz Bach and others who were saying that there was an essential difference between the K and D antigens and the IA antigens, and Fritz liked to call them... call the I class, the K D antigens lymphocyte defined and the I region antigen... sorry... take back... he called the K D antigens serologically defined because serology was the way that they were described and the IA region antigen as lymphocyte defined, and that became rather popular. Everybody was suddenly talking about SD and LD antigens and I was not happy with that at all because I thought this is all wrong. There is no principle difference between them. So, to somehow produce a counterpart of this new fashion I suggested to call the two types of antigens class I and class II. So class I would be K and D and what Fritz called serologically defined, and class II would be the lymphocyte defined antigens.
Born in 1936, Jan Klein is a Czech-American immunologist who co-founded the modern science of immunogenetics – key to understanding illness and disease. He is the author or co-author of over 560 scientific publications and of seven books including 'Where Do We Come From?' which examines the molecular evolution of humans. He graduated from the Charles University at Prague in 1955, and received his MS in Botany from the same school in 1958. From 1977 to his retirement in 2004, he was the Director of the Max Planck Institute for Biology at Tübingen, Germany.
Title: Calling the two antigens class I and class II
Listeners: Colm O'hUigin
Colm O'hUigin is a senior staff scientist at the US National Cancer Institute. He received his BA, MSc and PhD at the Genetics Department of Trinity College, Dublin where he later returned as a lecturer. He has held appointments at the Center for Population and Demographic Genetics, UT Houston, and at the University of Cambridge. As an EMBO fellow, he moved in 1990 to the Max Planck Institute for Biology in Tübingen, Germany to work with Jan Klein and lead a research group studying the evolutionary origins of immune molecules, of teeth, trypanosomes and of species.
Tags: class I antigen, class II antigen, SD antigen, LD antigen, serologically defined antigen, lymphocyte defined antigen, Cold Spring Harbour, Fritz Heinz Bach
Duration: 3 minutes, 40 seconds
Date story recorded: August 2005
Date story went live: 24 January 2008