NEXT STORY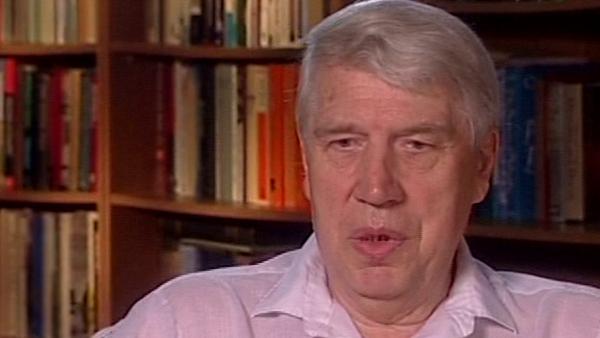 New books were published on a Thursday in Czechoslovakia
Deciding to learn immunology by writing a textbook
1
...
6
7
8
9
10
11
By that time it became clear that MHC is very important player in the immune response and that, of course, stimulated a lot of interest in the system. It seemed to me like suddenly the whole immunology was moving into the field and it was a period of excitement when all these findings were emerging one after the other. But also it was a period of great confusion and confusion that eventually led me to abandon immunology and find some other area which was more quiet than the overcrowded field that I was until then working in.
Actually I got into immunology without me wanting it. I was never terribly interested in medically oriented fields. I was a naturalist and I wanted to study basic questions of biology rather than seek solutions to medical problems to which immunology very clearly relates. One of the reasons why I moved into immunology was of course the H2 system brought me there. It was unavoidable to ignore the clinical aspect of the studies. There was first the transplantation and when... if not the transplantation, it seemed like H2 is somehow basically involved in the immune response, at least one form of the immune response, that it plays a major role in how immune response takes place. So, by this fact I had to pay attention to what was happening in immunology and since I really didn't know much about immunology at that time, I decided to learn immunology by writing a textbook. And when I wrote that textbook I stated that in the introduction and the preface, and one of the reviewers said well, this is hard to believe that I didn't know immunology and that's why I wrote a book. But it is true and I did that in fact many times afterwards. I wrote several books and every time I wrote a book because I wanted to really learn very thoroughly the field into I was moving.
So my first book actually was in Czech and it was at the time when the molecular genetics was just emerging and I studied it and everything. I found that whenever I put it all together and I thought the best way to put things together and organise them in my own mind is to write a book about it, so I wrote a book in Czech. It was actually my best selling book ever because there was absolutely no book at the time. This was at the end of Lysenkoist era, the literature was not available, so here was one book. It was meant to be a popular book actually for people who not only... maybe scientists but in other fields than genetics, and it was sold out in one or two days.
Born in 1936, Jan Klein is a Czech-American immunologist who co-founded the modern science of immunogenetics – key to understanding illness and disease. He is the author or co-author of over 560 scientific publications and of seven books including 'Where Do We Come From?' which examines the molecular evolution of humans. He graduated from the Charles University at Prague in 1955, and received his MS in Botany from the same school in 1958. From 1977 to his retirement in 2004, he was the Director of the Max Planck Institute for Biology at Tübingen, Germany.
Title: Deciding to learn immunology by writing a textbook
Listeners: Colm O'hUigin
Colm O'hUigin is a senior staff scientist at the US National Cancer Institute. He received his BA, MSc and PhD at the Genetics Department of Trinity College, Dublin where he later returned as a lecturer. He has held appointments at the Center for Population and Demographic Genetics, UT Houston, and at the University of Cambridge. As an EMBO fellow, he moved in 1990 to the Max Planck Institute for Biology in Tübingen, Germany to work with Jan Klein and lead a research group studying the evolutionary origins of immune molecules, of teeth, trypanosomes and of species.
Tags: Lysenkoist, Trofim Denisovich Lysenko
Duration: 4 minutes, 22 seconds
Date story recorded: August 2005
Date story went live: 24 January 2008