NEXT STORY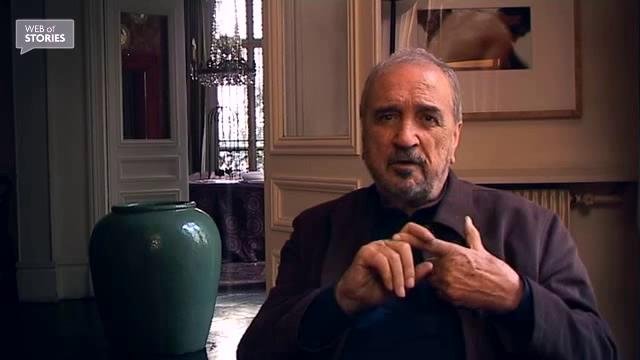 Fanaticism
'Le Ruban blanc': an anthropological study
Jean-Claude Carrière
Film-maker
1
2
3
4
5
...
8
Le rapport entre Le Journal d'une femme de chambre et Le Ruban blanc, je n'y avais pas pensé mais il est possible en effet qu'il existe… bien que le milieu du Ruban blanc soit protestant et non pas du tout catholique, mais c'est vrai qu'il y a des notables de province dans un certain endroit qui exercent une forme de pouvoir sur l'éducation de toute une jeunesse et que…. Haneke a très bien vu, il me semble, s'il est possible que cette oppression très dirigée d'une éducation qui va conduire toute une jeunesse à devenir les jeunesses hitlériennes un peu plus tard. Il est possible qu'il y ait quelque chose de commun. Il y a aussi dans Le Ruban blanc quelque chose qui moi m'a frappé dès le début, c'est le regard d'un autrichien sur la Prusse. C'est le regard de quelqu'un du midi sur un village du nord, de la Poméranie. Ce n'est pas quelqu'un qui parle de soi-même, c'est un regard étranger, comme… il y a quelque chose dedans d'un ethnologue, qui fait comme une étude anthropomorphique et anthropologique sur un pays qui n'est pas le sien. Ça m'a toujours… beaucoup frappé. Je vais présenter le film de temps en temps ici et là, et j'insiste sur ce point. On a eu les Golden Globes, vous avez vu, c'est formidable… ça c'est une aventure, c'est une parenthèse…. mais le fait que ce film allemand avec des acteurs inconnu en allemand va faire 700.000 entrées en France, ça c'est quand même, ça vous donne du chaud au cœur, ça redonne de l'espoir, vous voyez... il y a quand même les gens qui s'intéressent à ça… encore.
The common point between The Diary of a Chambermaid and Le Ruban blanc... I had not thought about it but it is indeed possible, although Le Ruban blanc takes place in a Protestant surrounding, not at all Catholic, but it is true that notables in the countryside, with some power over the education of an entire generation... Haneke saw this very clearly, I believe, that this deliberate oppression of education was going to lead an entire generation towards Hitler Youth a little later. It is highly possible there is something in common. There is also something in Le Ruban blanc that struck me from the beginning, and that is how an Austrian regards Prussia. It is the view someone from the south holds about a village in the north, in Pomerania. It is not someone who speaks about himself, it is an outsider's view, as if there is something of ethnology, it is like an anthropomorphic and anthropological study on a country other than one's own. This has always struck me. I go to introduce the film from time to time, and I always make this point. We won the Golden Globes, you know, that's wonderful, that's an adventure, that's an aside... but the fact is, a German film with unknown actors acting in German reaching an audience of 700,000 viewers in France, that is... that warms my heart, it restores hope, you see, there are people who are interested in that... still.
French screenwriter Jean-Claude Carrière (1931-2021) began his association with films aged 24 when he was selected by Jacques Tati to write for him. This early experience led to further contact with other film-makers, including Luis Buñuel with whom Carrière collaborated for many years. He wrote screenplays for films including Belle de Jour, The Discreet Charms of the Bourgeoisie, Tin Drum and Danton.
Title: 'Le Ruban blanc': an anthropological study
Listeners: Andrzej Wolski
Film director and documentary maker, Andrzej Wolski has made around 40 films since 1982 for French television, the BBC, TVP and other TV networks. He specializes in portraits and in historical films. Films that he has directed or written the screenplay for include Kultura, which he co-directed with Agnieszka Holland, and KOR which presents the history of the Worker's Defence Committee as told by its members. Andrzej Wolski has received many awards for his work, including the UNESCO Grand Prix at the Festival du Film d'Art.
Tags: Le Ruban blanc, The Diary of a Chambermaid, Luis Buñuel, Michael Haneke
Duration: 1 minute, 46 seconds
Date story recorded: January 2010
Date story went live: 27 July 2010