NEXT STORY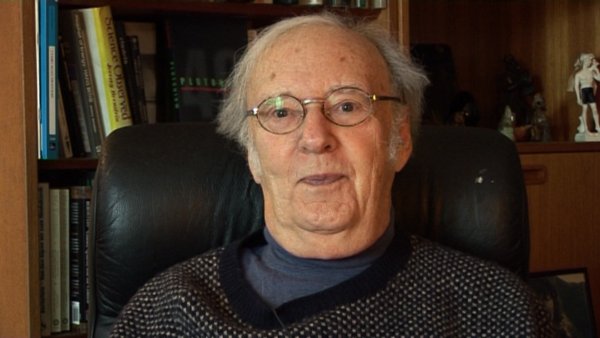 Philipp Frank lectures
Understanding the theory of relativity
Jeremy Bernstein
Scientist
1
2
3
4
5
...
9
We started with the Greeks. Archimedes, Archimedes we started with, and then we did Galileo and Kepler. And we did Newton. And it was pretty straightforward and I did well at it, and I was pretty good at the math we needed, which was just like trigonometry and algebra. No problems with that. And then we came to the theory of relativity, and Cohen said… I'm sure he said this, 'There are only three people in the world who understand the theory of relativity.' And I went, God, three people in the world understand the theory of relativity. Jesus, that's amazing. Maybe I could become the fourth.
So I went to the library to look for books on relativity. And I got Einstein's book, The Meaning of Relativity, which is his Princeton lectures he gave in the 20s because I figured, well, Einstein must be one of the three. And actually, Cohen had taken this remark from a colloquy with the British astronomer, Eddington. Eddington was asked, 'Is it true that there are only three people in the world who understand the theory of relativity?' And Eddington answered, 'Who is the third?' And so I sort of… that's where Cohen had gotten it, I realised much later.
So I went to the library and got out this book, and it was both a fortunate and unfortunate choice. It was unfortunate, because I had no chance of understanding anything about this book. I understood about one paragraph, and then it leapt into mathematics and I was just absolutely lost. But it was fortunate, because I thought, well… I got interested. I thought, well, you know, maybe I… there's some way I can understand this. Because, you know, Cohen wasn't teaching me very much about it. I'm not sure whether he was one of the people who understood it, either. So I went to see Cohen, and I explained my dilemma, and he made one of those things that change your life. He said, 'This is the fall semester'. Well, he said, 'In the spring semester, Philipp Frank, who was a friend of Einstein, a biographer, is teaching a course at about the same level as mine, dealing with modern physics. You can take that course and mine at the same time.' So I took that course.
Born in 1929, Jeremy Bernstein is an American physicist, educator and writer known for the clarity of his writing for the lay reader on the major issues of modern physics. After graduating from Harvard University, Bernstein worked at Harvard and at the Institute of Advanced Studies at Princeton. In 1962 he became an Associate Professor of Physics at New York University, and later a Professor of Physics at Stevens Institute of Technology in Hoboken, a position he continues to hold. He was also on the staff of The New Yorker magazine.
Title: Understanding the theory of relativity
Listeners: Christopher Sykes
Christopher Sykes is an independent documentary producer who has made a number of films about science and scientists for BBC TV, Channel Four, and PBS.
Tags: Archimedes, Galileo Galilei, Johannes Kepler, Isaac Newton, I Bernard Cohen, Albert Einstein, Arthur Eddington, Phillip Frank
Duration: 2 minutes, 52 seconds
Date story recorded: 15th June 2011
Date story went live: 17 August 2011