NEXT STORY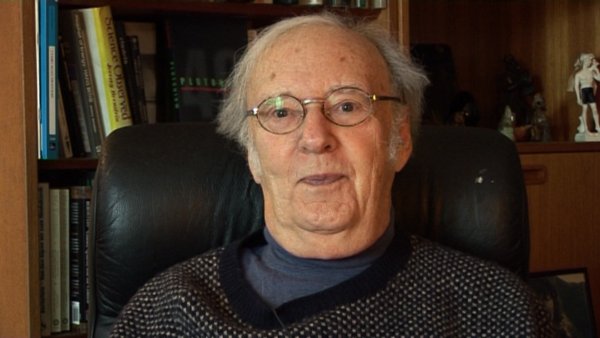 'You are a nice boy, but Lee and Yang are crooks'
'Co-writing' a paper with TD Lee
Jeremy Bernstein
Scientist
1
...
3
4
5
6
7
...
9
Something happened, which had its origins in my Harvard days. Vicky Weisskopf, whom I became quite friendly with, fixed me up with an Austrian physicist named Walter Thirring or Dear Walter as we called him. And Walter Thirring had written a book on quantum electrodynamics in German and it was being translated into English, and Vicky said, 'You should help Walter in this translation.' So I said, 'Well, that's fine.' I thought I might learn something from doing that. And I did that. I helped Walter with the translation of his book. And he gave me a reprint of a paper he'd written and I took it with me to the Institute, I hadn't really looked at it, and somehow or other, toward the Spring, I decided I would look at it. And it made an interesting point about what's called a hyperfine structure. Now the problem was I knew it was an interesting point, but I didn't know what the hyperfine structure was. But I thought if I ever knew what it was, it would be an interesting point that he made about it. We didn't have Google in those days. If we had Google, I would have googled the hyperfine structure and learned what the heck it was.
Anyway, Lee and Yang had written a paper, apparently on a train back from somewhere and I noticed that they had not considered the hyperfine structure so they had not considered Thirring's point. I was in a... I would say, in a rather weak position because I didn't know what it was except I knew they hadn't considered it. So it was a Saturday, I think, a Saturday or Sunday morning and I was going to New York that day to go to a party. And I'd gone to my office at the Institute and I noticed TD Lee walking across the lawn. I didn't know him at all. He'd just won the Nobel Prize so he was obviously a very significant figure, but I thought well, you know, what the heck. I'll ask him if he'd taken into account the hyperfine structure. So I went to see him, and I said, 'Well, have you taken into account the hyperfine structure?' And he said, 'No, no, it's not important. Not important'. I said, 'Well, could you explain it to me?' I thought, well, that way, I might learn what it was. So, we went to the office and he started calculating to explain this. Not important, flipper this, flipper, don't flipper. And he was calculating away, and the more he was calculating away and the more he as calculating, the more important the effect became. And so he was, really calculating in a furious way up there and I don't think I watched because I had to go into New York, this party. And I said, 'Well, gee, thank you very, very much for this explanation' and I went off to New York.
I came back a couple of days later. In my mailbox was the draft of a paper, Lee and Yang and me. I was a first author in this paper. And... a note saying, 'Please check this over.' So I looked at it and I said, 'God, this is really amazing. I mean, you know, I feel like a pregnant virgin. I haven't done anything and I've got my name on this paper'. I did ask the question, though. I mean, but they would have been entitled, actually under the circumstances, to write their paper and to thank me for having asked the question. Instead of that, they put my name on the paper. It was an act of incredible generosity, just unbelievably generous of them to do that. And I was very, very proud of that.
Born in 1929, Jeremy Bernstein is an American physicist, educator and writer known for the clarity of his writing for the lay reader on the major issues of modern physics. After graduating from Harvard University, Bernstein worked at Harvard and at the Institute of Advanced Studies at Princeton. In 1962 he became an Associate Professor of Physics at New York University, and later a Professor of Physics at Stevens Institute of Technology in Hoboken, a position he continues to hold. He was also on the staff of The New Yorker magazine.
Title: 'Co-writing' a paper with TD Lee
Listeners: Christopher Sykes
Christopher Sykes is an independent documentary producer who has made a number of films about science and scientists for BBC TV, Channel Four, and PBS.
Tags: Harvard University, The Hyperfine Structure, New York, Victor Weisskopf, Walter Thirring, Tsung-Dao Lee
Duration: 4 minutes, 15 seconds
Date story recorded: 15th June 2011
Date story went live: 08 September 2011