NEXT STORY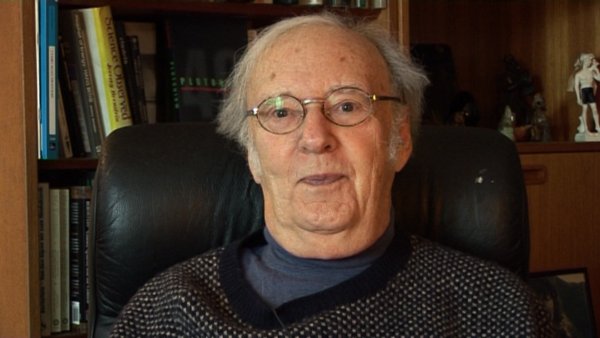 Reading Proust
'You are a nice boy, but Lee and Yang are crooks'
Jeremy Bernstein
Scientist
1
...
3
4
5
6
7
...
9
I took the paper to New York because I wanted to show it to Telegdi. Telegdi was a very cynical and funny Hungarian, a very brilliant physicist, who was known as Mr Mu Meson. And our paper had to do with the Mu Mesons. I thought I'll see Telegdi and so I showed Telegdi the paper He took one look and he said to me, 'You are a nice boy, but Lee and Yang are crooks'. I said, 'Well, God, what are you talking about?' He said, 'They have stolen this from Primakoff'. Primakoff? I didn't know Primakoff.
So I went back, and I'm not going to tell Lee and Yang that Telegdi thinks you're crooks. I mean, you know, I'm not going to tell that to Lee and Yang. So I went into see Lee and I said, 'I saw Telegdi and he thinks that something like this has been done by Primakoff'. So they checked everything and they couldn't find any reference to anything like this. Again, they did something which they didn't have to do under the circumstances. They called Primakoff, which they did not have to do. Primakoff, who actually had been born in Odessa but had an American Southern accent for some reason. Marvellous fellow, also. I got to know him and was very, very fond of him. Once he got tangled up in a microphone when he was giving a talk and he said, 'I do not belong in this century,' said he in a vague way.
Well, he had done work. He'd done a lot of work. Not quite what we did. Well, what they did. He had not really realised how to test this in an experiment, which Lee and Yang did, that was really the point, but he had certainly on the theory. And he sent us about a hundred page manuscript, handwritten with all the symbols and so on, and so the paper became known as BLYP: Bernstein, Lee, Yang and Primakoff. And the experiments to test BLYP were done by Telegdi and they were quite interesting. It was quite an interesting effect.
And it made me locally famous, because nobody but Chinese physicists had collaborated with Lee and Yang, except me. I had collaborated. So I was kind of locally famous. And... I guess I don't think that I was… I don't think I had the confessional, but Bohr came to the institute, Niels Bohr, and everybody was trotted out to speak to Bohr and I represented BLYP. I was the representative of BLYP. And I gave, I think… I was given five minutes and I think I took two. And Bohr said, 'Oh, that's very interesting', which means he thought it was, of course, not interesting at all.
So that was my confessional. But I got a second year at the Institute out of it. I was asked if I'd like to stay another year, I said, 'Oh, yes, great, I'd love to'.
Born in 1929, Jeremy Bernstein is an American physicist, educator and writer known for the clarity of his writing for the lay reader on the major issues of modern physics. After graduating from Harvard University, Bernstein worked at Harvard and at the Institute of Advanced Studies at Princeton. In 1962 he became an Associate Professor of Physics at New York University, and later a Professor of Physics at Stevens Institute of Technology in Hoboken, a position he continues to hold. He was also on the staff of The New Yorker magazine.
Title: 'You are a nice boy, but Lee and Yang are crooks'
Listeners: Christopher Sykes
Christopher Sykes is an independent documentary producer who has made a number of films about science and scientists for BBC TV, Channel Four, and PBS.
Tags: Institute of Advanced Studies at Princeton, NJ, New York, Odessa, Valentine Telegdi, Tsung-Dao Lee, Chen Ning Yang, Henry Primakoff, Neils Bohr
Duration: 3 minutes, 20 seconds
Date story recorded: 15th June 2011
Date story went live: 08 September 2011