NEXT STORY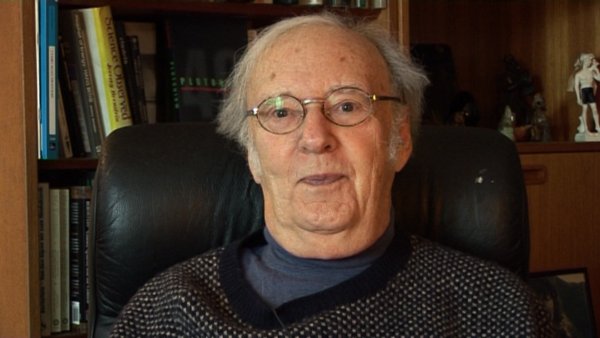 Tina Brown
Lee and Yang: the break-up
Jeremy Bernstein
Scientist
1
...
4
5
6
7
8
9
I forget exactly how I had done it. When I referred to things, I think I may have called them Lee and Yang… I don't know. Anyway, there...was a strange thing, because the… when the thing came back, Lee and Yang were changed occasionally to Yang and Lee. It was kind of odd. So Shawn called me and said, 'You know, they've changed it from Lee and Yang to Yang and Lee in various places. Do you have any idea why?' I said 'No, I don't know why'. Well, it turned out that they had a terminal fight and broke up, and some people blamed me but you know, I didn't do anything. I think Dyson blamed me, but I certainly… I just wrote this profile. I didn't do anything.
And then the next summer, I had to talk with TD about it. He was very disturbed. But I think what had happened is what happens often in these collaborations, is that when the collaboration started, Lee was younger and the junior person, Yang was older and of a different social class in China. And in the course of things, I think that Lee began getting most of the ideas and Yang was getting most of the credit, and I think that was the source of their tension. And I've seen this before. I saw this with Gell-Man and Peiss and it's a canonical thing that happens in these collaboration. So I felt very, very badly about it and I felt that I just really felt very badly that this had happened and I had some responsibility for it. And Lee left the Institute and went back to Columbia, which was good for them. I got a note from Dyson saying, 'Once we'll forgive you but twice, we won't', which was very disturbing.
And then I tried to do a profile of Dirac. I had one day of interview, but I think Oppenheimer got a hold of him and told him not to do it so he… Dirac said no, which was a pity because I could have done a very nice profile of Dirac. But I did New Yorker profiles. I did one of Einstein and the only objection was from his estate, which gave me a lot of trouble, but he was not around. And I did profiles of Rabi and of Bethe. I did a long profile of Bethe and Marvin Minsky and Lewis Thomas and some other people.
Born in 1929, Jeremy Bernstein is an American physicist, educator and writer known for the clarity of his writing for the lay reader on the major issues of modern physics. After graduating from Harvard University, Bernstein worked at Harvard and at the Institute of Advanced Studies at Princeton. In 1962 he became an Associate Professor of Physics at New York University, and later a Professor of Physics at Stevens Institute of Technology in Hoboken, a position he continues to hold. He was also on the staff of The New Yorker magazine.
Title: Lee and Yang: the break-up
Listeners: Christopher Sykes
Christopher Sykes is an independent documentary producer who has made a number of films about science and scientists for BBC TV, Channel Four, and PBS.
Tags: China, Colombia University, Chen Ning Yang, Tsung-Dao Lee, William Shawn, Freeman Dyson, J Robert Oppenheimer, Albert Einstein, Marvin Minsky, Lewis Thomas
Duration: 3 minutes, 6 seconds
Date story recorded: 15th June 2011
Date story went live: 07 October 2011