NEXT STORY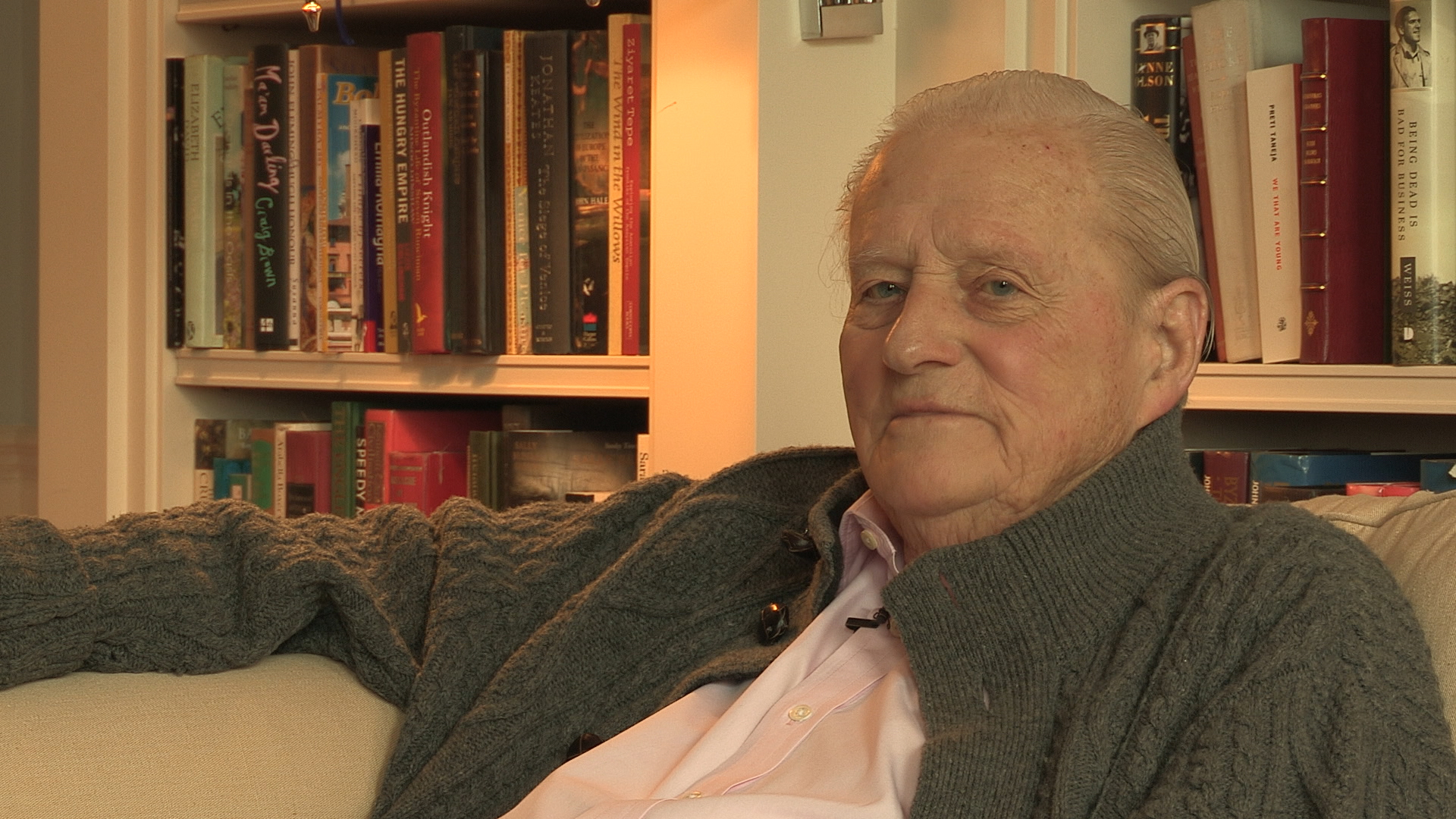 Camels and camps in the Sahara
Setting out to cross the Sahara Desert
John Julius Norwich
Writer
1
...
9
10
11
12
13
14
And then, about three years later, my telephone rang one morning and it was my friend Costa, with whom I'd been on Mount Athos, saying, 'Then' – he started every sentence with the word 'then' – 'then there are some friends of ours who were doing, crossing the Sahara by Land Rover and camel to make a film, would you be interested in coming?' And it happened that, actually, the previous day I had written the final full-stop to my first book on the Normans and so I was free. You know, it seemed almost an indication that I was being told to go and so I said yes, and forked out £400 for the complete cost of the whole trip.
And there were... seven of us, three ladies, Anne Balfour-Fraser, who was running it and making the film, and her friend, Marie-Thérèse [d'Arcangues] – this was very much a lesbian thing – and Marie-Thérèse's friend, other, Miss [Micheline] Holzer. So there were three girls and there was my friend Johnny Hinchingbrooke, now Lord Sandwich, and me and Costa. And three Land Rovers, three in each, because we had one Saharan driver and one Frenchman who was a Saharan guide, who spends his life in the Sahara taking people round, absolutely fascinating man, called Jean Soudriez. And we flew, well, Costa and I joined the party later. The party had flown... had driven down from Algiers to Tamanrasset, which was in the extreme south of Algeria, quite deep in the desert already. And we, Costa and I flew down and joined them, I think, two days later, and then we, off we set. We turned east to drive about a thousand miles, I should think, more or less due east, through the south of Algeria into the State of Niger, and then from there into Chad. And you go through... you start off in the mountains of the Tassili, which were absolutely full of wonderful prehistoric frescos. And then you go on, by the time you get to Chad you get another even bigger, more formidable and highly volcanic range called the Tibesti, which was our objective, our target. That's where we had to go. And it was, again... and I found it absolutely fascinating too, on about the second night, you just drive all day across, not naturally across dunes, you can't drive across dunes, it's impossible, but only about a seventh of the Sahara is made of dunes. Most of it is good, quite good flat gravel surface. I mean, you can go, I don't know, 40 or 50 miles an hour on it, probably. Of course, at any moment you're going to be held up by something. There was no road. But nobody had been across that particular track, I think, for about 50 years, well, no, 40 years. There was a Berliet expedition in 1926. The tyres made by the Berliet trucks, the marks, were still there, because nothing ever disappears in the desert, everything you do leaves its mark and the mark stays forever. It's quite extraordinary because it's so dry. There's nothing to sort of wash anything away. And the feeling you get after a couple of days, you sort of, after you've sort of changed gear, there's a moment of panic before you change gear, you know. This is so strange, this is so empty, this is so wild, it's such a long way away from absolutely anywhere, and panic rises in your breast, but it subsides again, fortunately. And you change gear and once you change gear, it's absolutely wonderful.
John Julius Norwich (1929-2018) was an English popular historian, travel writer and television personality. He was educated at Upper Canada College, Toronto, at Eton, at the University of Strasbourg and on the lower deck of the Royal Navy before taking a degree in French and Russian at New College, Oxford. He then spent twelve years in H.M. Foreign Service, with posts at the Embassies in Belgrade and Beirut and at the Disarmament Conference in Geneva. In 1964 he resigned to become a writer. He is the author of histories of Norman Sicily, the Republic of Venice, the Byzantine Empire and, most recently, 'The Popes: A History'. He also wrote on architecture, music and the history plays of Shakespeare, and presented some thirty historical documentaries on BBC Television.
Title: Setting out to cross the Sahara Desert
Listeners: Christopher Sykes
Christopher Sykes is an independent documentary producer who has made a number of films about science and scientists for BBC TV, Channel Four, and PBS.
Tags: Sahara, Algeria
Duration: 4 minutes, 50 seconds
Date story recorded: 2017
Date story went live: 03 October 2018