NEXT STORY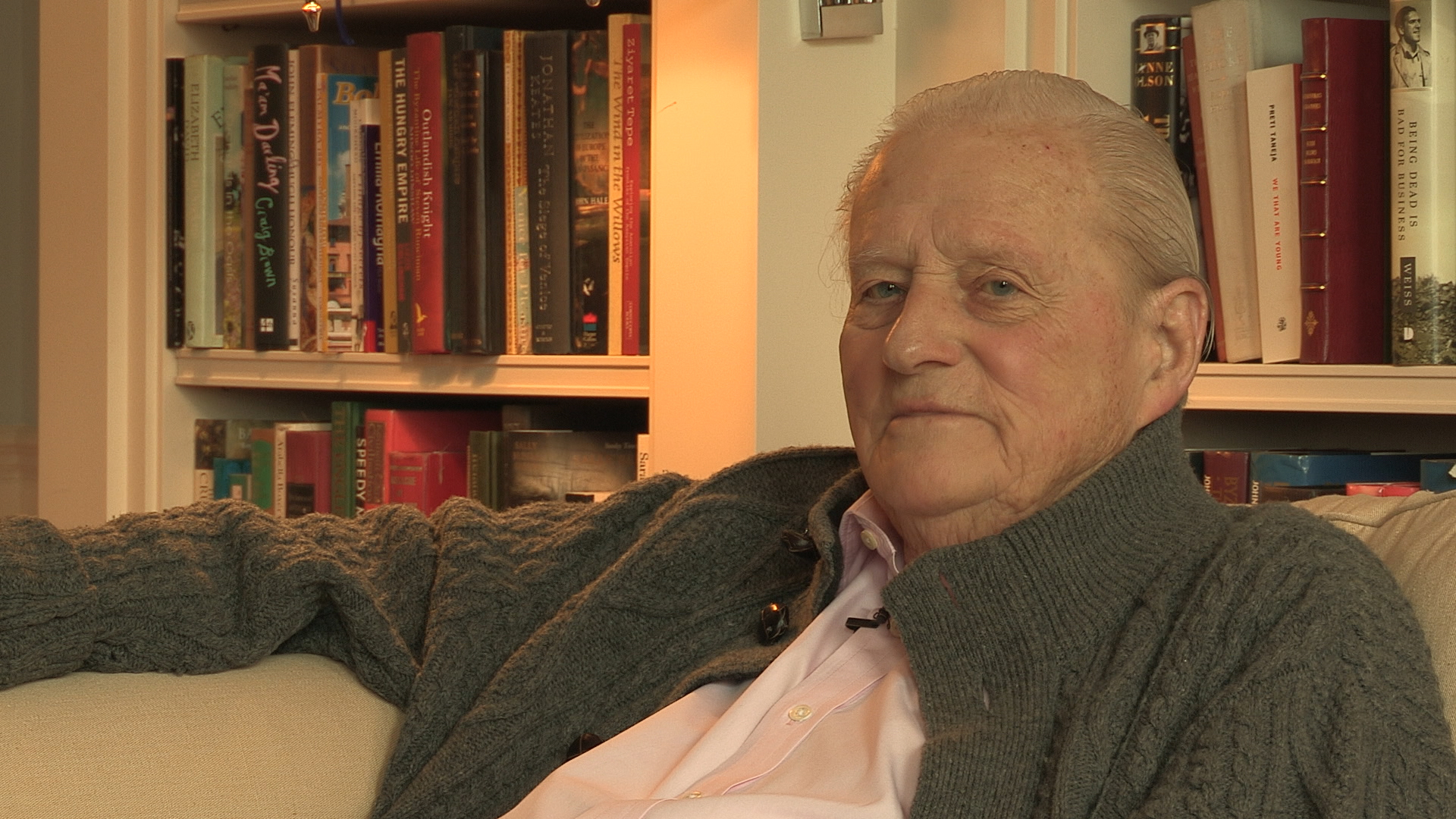 Time suspended
An eventful homeward journey
John Julius Norwich
Writer
1
...
9
10
11
12
13
14
Sadly we had to go back on the same route as we'd come. It would've been nice to have done a circuit, but all the time we'd been leaving petrol and water at various places to keep us going and therefore there was no alternative, we had to go back the same way. And we were just getting into a place called, I think, Bardaï, not very far on our homeward journey, when we were still on the camels and we were all actually, at that moment, riding and we got to within, I suppose, I don't know what, half a mile of the little oasis and French ex-military camp, where... I mean, the French had left in theory, but, in fact, there were one or two still around, you know, who'd attached to the Army, sort of remainers who loved it and wanted to stay at all costs and that sort of thing, because it gets to you, the Sahara does, in the most extraordinary way. And anyway, the camels sniffed home and like all quadrupeds when they sniff home, broke into a gallop and Costa fell off. And Costa was already in his 60s and not athletic and it's a long way from the top of a camel onto rocks. And he hurt his back very, very badly. We thought he'd broken it. He was lying there in excruciating pain. We eventually... the oasis was only a few hundred yards away, and we got a door, I remember, and carried it back and somehow got him onto the door and we carried him in and put him into bed and then it was worse. And there was this little French Army place still functioning, I mean, about three men, and they had a radio, but the radio, I need hardly tell you, was broken and we had... we knew, I mean, we had to get help. He couldn't have bounced another thousand miles across the desert, that was absolutely out, he had to be flown out somehow. So, every day, for about 3 or 4 days, I used to go up to this little army group and say, 'Any news of the radio?' 'Pff', they always said, you know, 'Pff', and then one day when I was coming back, it was the most extraordinary thing, I saw this young French sergeant in a pale blue quepi leading a group of about 10 – they're called goumiers, they're the local sort of soldiery, they're not in uniform, you know, they're just in their robes, but they are sort of, they're armed and they sort of patrol – and he, thank God, had a radio and sat down and one of the goumiers sat in the sand and wound the handlers, and we got through to Fort-Lamy, which was the capital of Chad, and that was remarkable. Within two hours an aeroplane was on its way up from Fort-Lamy, an ambulance aeroplane. And we took Costa on-board and took him back to Fort-Lamy, you know, and the hospital at Fort-Lamy was absolutely terrible. They had no anaesthetic, they had to undo, he hadn't broken anything, but he had impacted about six vertebrae into each other and that had to be straighten. And that is incredibly painful and the French doctor said, 'Sorry, we have no anaesthetic, we're going to have to do this without.' So, it was not pleasant. And he said that his... he was in a ward and that was absolutely terrifying, because on the opening date the family would arrive and get around the patient, tear off his bandages and stuff right into his mouth, you know. And the nurses were completely untrained. I mean, it had been... in the good old French days, it had been a lovely hospital, but by now the whole thing had practically collapsed because the one French doctor left in despair. And anyway, the rest of us went back without him, sadly, and he was all right in the end. I mean, he was fine, he recovered completely.
John Julius Norwich (1929-2018) was an English popular historian, travel writer and television personality. He was educated at Upper Canada College, Toronto, at Eton, at the University of Strasbourg and on the lower deck of the Royal Navy before taking a degree in French and Russian at New College, Oxford. He then spent twelve years in H.M. Foreign Service, with posts at the Embassies in Belgrade and Beirut and at the Disarmament Conference in Geneva. In 1964 he resigned to become a writer. He is the author of histories of Norman Sicily, the Republic of Venice, the Byzantine Empire and, most recently, 'The Popes: A History'. He also wrote on architecture, music and the history plays of Shakespeare, and presented some thirty historical documentaries on BBC Television.
Title: An eventful homeward journey
Listeners: Christopher Sykes
Christopher Sykes is an independent documentary producer who has made a number of films about science and scientists for BBC TV, Channel Four, and PBS.
Tags: Sahara
Duration: 4 minutes, 32 seconds
Date story recorded: 2017
Date story went live: 03 October 2018