NEXT STORY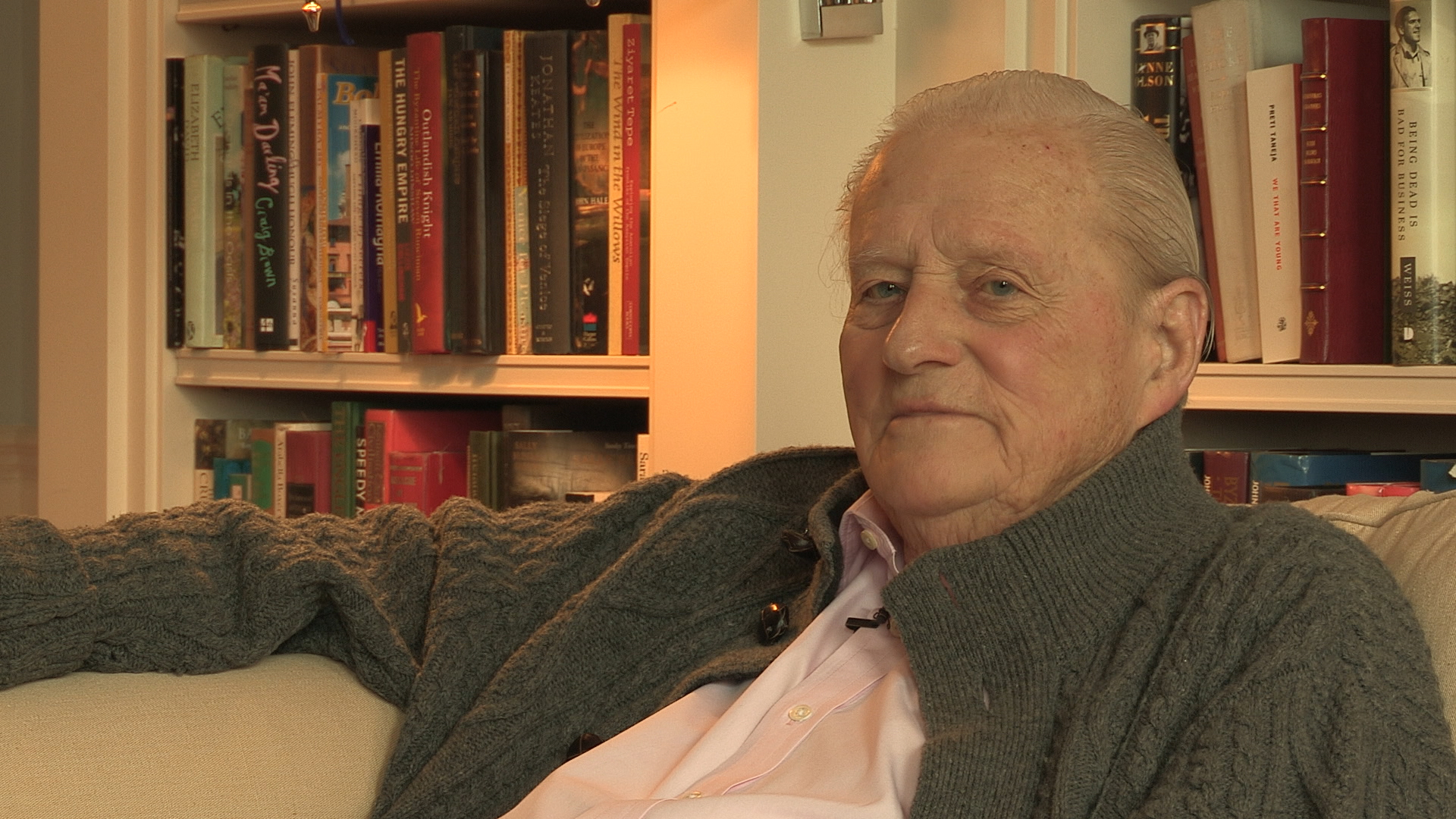 Chronicles of a time gone by
My father's military exploits
John Julius Norwich
Writer
1
...
10
11
12
13
14
Then my father grew up, he joined the Foreign Service in 1912 and was therefore in the Foreign Service when war came in 1914. And the Foreign Service was known as a reserve profession, you didn't go and join the army because they needed you in the Foreign Service, so my father was stuck and it was, for him, very, very awkward and embarrassing. All his friends going to war and nearly all of them being killed while he was tucked up, warm in London. He didn't really like that a bit, you know, but in 1916... I remember my mother telling me that by the end of 1916 every man she had ever danced with was dead. I mean, the holocaust of young officers was absolutely unbelievable. And then in 1916, Lloyd George took over from Asquith and by this time there were hardly any young officers left, so he allowed other categories of people to go, be drafted, including people in the Foreign Office. So, my father then went and joined the army, but he only... this was only the end of 1916 that the law went through, and he then had, you know, I suppose, delays and then he had his training and all that, so he really didn't get to the Front until early in 1918. So, he had less than a year there. I mean, if he had four years, he'd have been killed and I wouldn't be here talking to you now, I've no doubt at all. But, as it was, he only had a short time, during which he distinguished himself to the point of being recommended for the VC. He didn't get it, but he got a very good DSO, which, for a young officer, is the sort of next best thing, because he'd advanced with a couple... a platoon, I suppose, behind him on this German army post, which were machine-gunning everybody, and he advanced and he got there, without having been shot, but when he got there, he turned around and he saw he was the only one of the platoon who had… all the other men had been killed. And he, all he could think of to do was to shout in – and he spoke a certain amount of German – to shout, 'Surrender!', and to his astonishment, 18 German soldiers came out with their hands above their heads. It was only him. That is his story, I mean, he may have been over-modest about it, but that's his version of the story. Anyway, this young lieutenant came back with a dozen Germans and having certainly risked death on his way to the thing, so there it was. And he then, soon afterwards, left the Foreign Office and wanted to go into politics. He had no money, it cost a certain amount to go into politics in those days, but fortunately, my mother started making a lot of money in stage and screen. I think I told you about that already. And so that financed his early steps in politics.
John Julius Norwich (1929-2018) was an English popular historian, travel writer and television personality. He was educated at Upper Canada College, Toronto, at Eton, at the University of Strasbourg and on the lower deck of the Royal Navy before taking a degree in French and Russian at New College, Oxford. He then spent twelve years in H.M. Foreign Service, with posts at the Embassies in Belgrade and Beirut and at the Disarmament Conference in Geneva. In 1964 he resigned to become a writer. He is the author of histories of Norman Sicily, the Republic of Venice, the Byzantine Empire and, most recently, 'The Popes: A History'. He also wrote on architecture, music and the history plays of Shakespeare, and presented some thirty historical documentaries on BBC Television.
Title: My father's military exploits
Listeners: Christopher Sykes
Christopher Sykes is an independent documentary producer who has made a number of films about science and scientists for BBC TV, Channel Four, and PBS.
Tags: World War I
Duration: 3 minutes, 38 seconds
Date story recorded: 2017
Date story went live: 03 October 2018